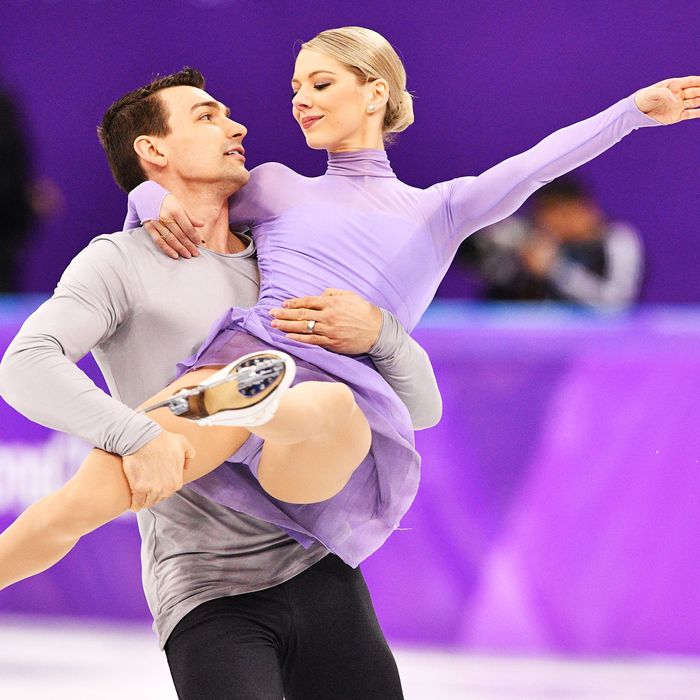 U.S. Olympic figure skaters Alexa and Chris Knierim.
Photo: MLADEN ANTONOV/AFP/Getty Images
U.S. Olympic figure skater Alexa Scimeca-Knierim was in tears after her final skate with husband Chris Knierim at the 2018 Winter Olympics, not solely because she was disappointed with the performance, but because the pair said they were skating for the victims of yesterday's Florida school shooting.
The country was reeling yesterday after the deadly school shooting in Parkland, Florida, that left at least 17 dead. It was the 18th school shooting in 2018, and among those shaken by the massacre were the Knierims.
"We wanted to skate for the 17 children that died in the Florida shooting," Alexa said after their performance in the finals. "And today was much more than about us."
She continued: "We're still privileged and lucky to be doing what we're doing and it's so sad that 17 people died from the United States. I told Chris today that the world is so much bigger than us, and I'm disappointed at the way we performed today, but I mean there are so many people hurting at home getting the news that their children have died … We're hurting for them."