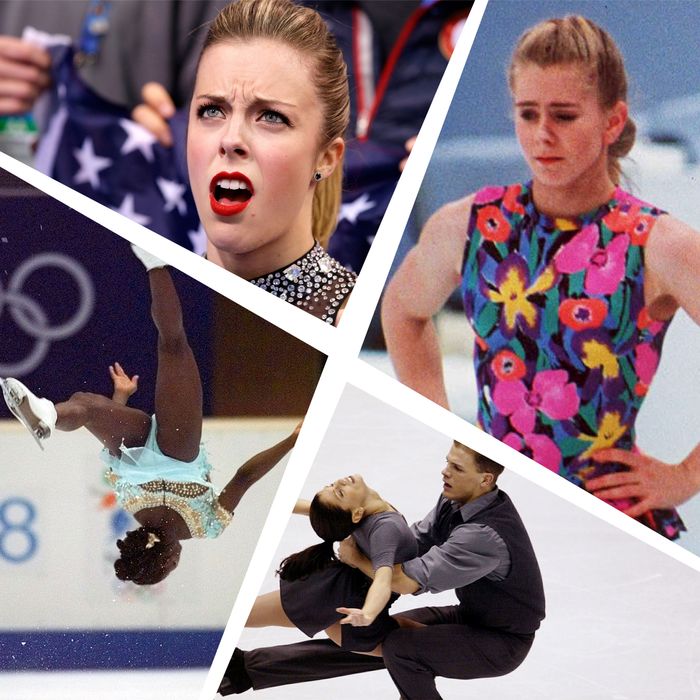 You can't spell DRAMA without ICE.
Photo: Getty Images
Figure skating isn't just a sport about athletic prowess and fancy outfits — it's also an activity for messy people who live for some Bravo-esque drama. From cheating scandals (sports) to cheating scandals (affairs), here's a look back at some of the juiciest figure-skating drama in recent history.
The Whole Tonya and Nancy Thing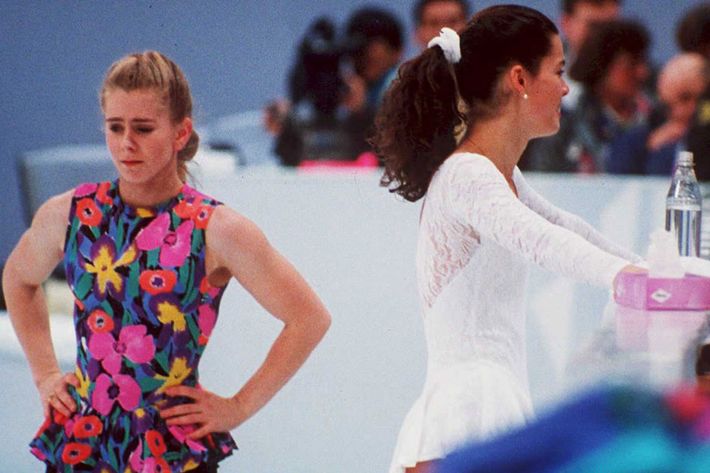 The drama between American figure skaters Tonya Harding and Nancy Kerrigan is legendary (and at this point, Oscar-nominated). But here's a quick refresher anyway. As you may know, the pair were rivals on the ice in the '90s. In 1994, Kerrigan was attacked after practice at the U.S. Figure Skating Championships, when she was whacked in the knee with a crowbar. Harding went on to win the gold in that competition. But later, it emerged that Harding's ex-husband Jeff Gillooly was involved in the attack — and he was one of four people sentenced to prison for the crime. Harding, in turn, pleaded guilty to conspiracy to hinder prosecution and was sentenced to probation, but she didn't get any jail time.
The French Judging Scandal of 2002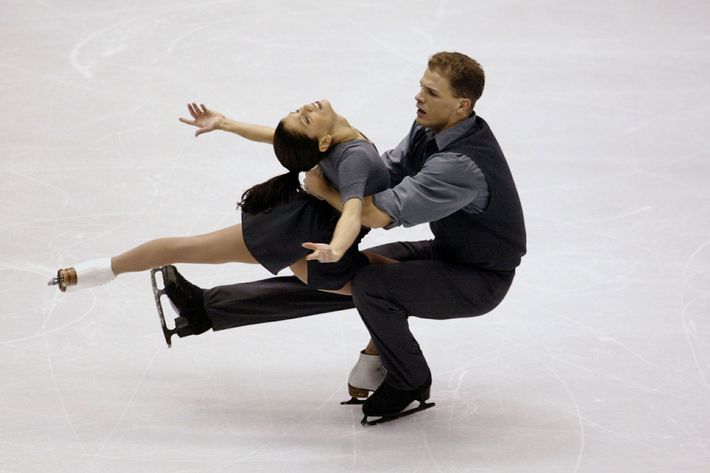 Canadian pairs duo David Pelletier and Jamie Salé were favored to win the gold at the Winter Olympics in Salt Lake City — but they wound up coming in second to Russia's Anton Sikharulidze and Elena Berezhnaya. Immediately after the competition, however, Olympic officials were told of possible improprieties involving a French judge, who later admitted to feeling pressured by the French Figure Skating Federation to side with the Russian pair. The judge was suspended and her vote was thrown out, and the duos ended up taking home duplicate gold medals.
'Indecent' Outfit-Gate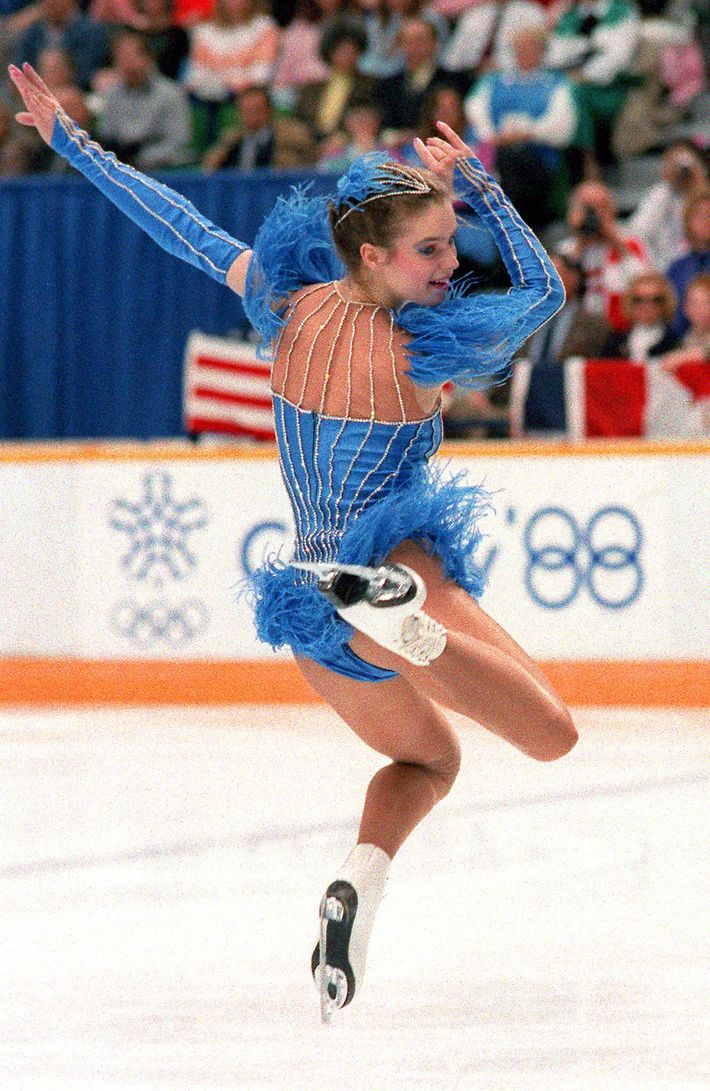 In 1988, East German skater Katarina Witt found herself in the bizarre position of having to defend her choice of costume for her Olympic routine. A (male) Canadian coach accused Witt of choosing a costume (pictured above) that was "bizarre and indecent," as well as "provocative in the back" and having "cleavage" in the front. Witt, in turn, argued that her outfit was appropriate for her routine (to a song from the musical "Jerry's Girls"). "For this music, you need this costume," Witt countered. Likewise, former Olympic gold-medal-winning figure skater and ABC contributor Peggy Flemming said of Witt's outfit at the time, "It's not indecent; I've seen worse."
The Crime of 'Illegal' Back Flips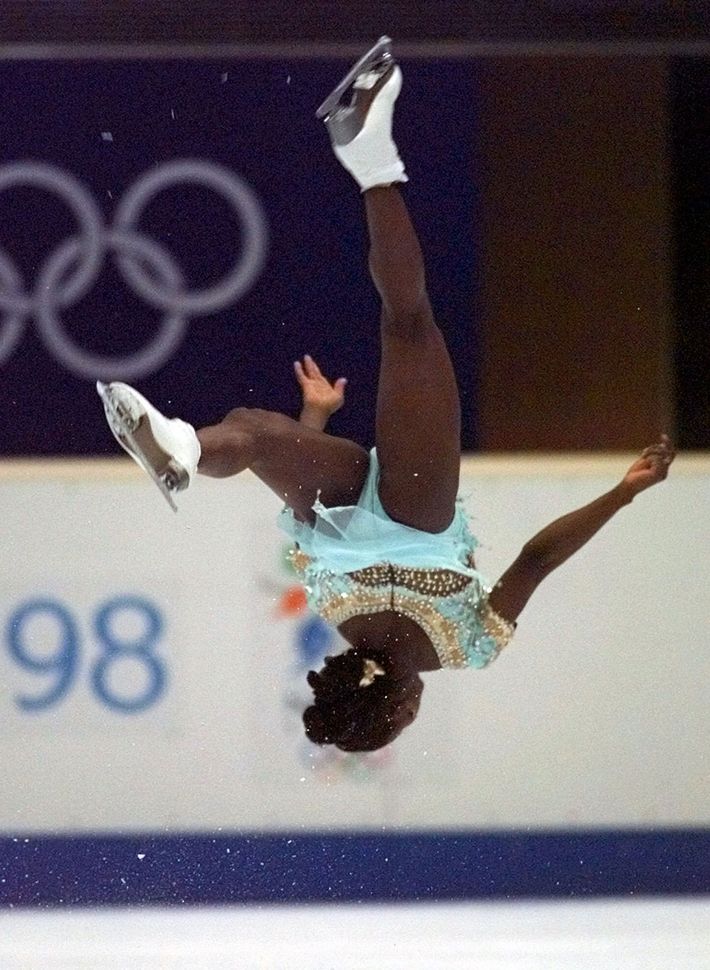 If there's one thing to know about competitive skating, it's that everyone involved takes rules very seriously. That's why, when French skater Surya Bonaly did an "illegal" back flip during her routine at the 1998 Olympics in Nagano (after previously being "warned" against doing the move during a 1992 practice), everyone freaked out.
"Back flip, totally illegal in competition!" the commentator is heard saying in the video above as Bonaly expertly lands her one-bladed flip (at the 3:32 minute mark). "She's doing this to get the crowd. She's going to get nailed." Bonaly was already in 6th place before her routine, so she didn't lose by doing this, but she did fall down to 10th place. The one-bladed back flip, for what it's worth, is still considered "illegal," though it did become Bonaly's signature move.
The Figure-Skating Version of the 'Not Impressed' Meme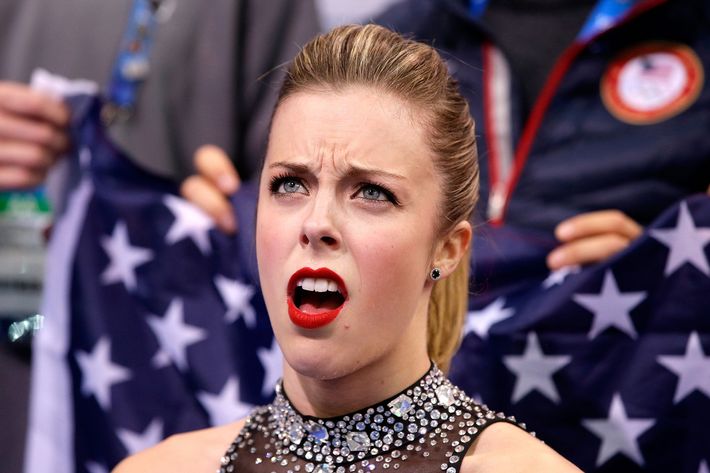 The Olympics aren't the Olympics without a meme of a female athlete looking annoyed at her results. Case in point: in 2014, U.S. figure skater Ashley Wagner became the new McKayla Maroney (the American gymnast of "Not Impressed" meme fame) when she looked, well, not impressed by the low score she received in Sochi. The scores put her in fourth place — much to Wagner's apparent surprise. "I know roughly when I skate a good program where the score should end up … So yeah to score that low was very disappointing for me," she said afterward, as she immediately went viral.
An Affair to Remember (Because It's Immortalized in a Reality Show)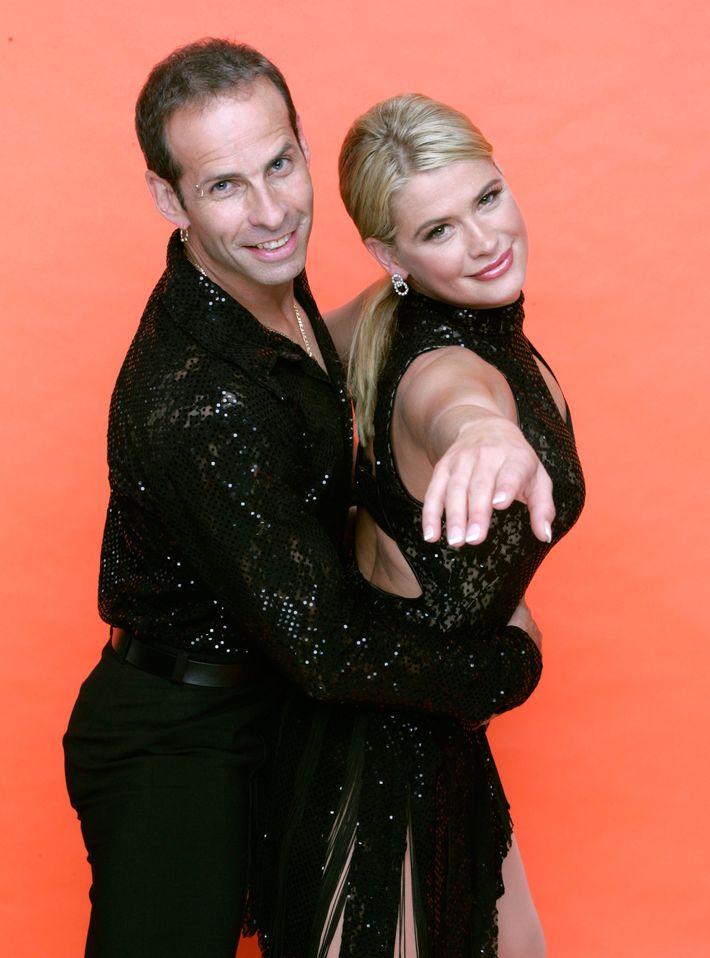 You have likely blocked the former reality show Skating With Celebrities out of your mind (with good reason), but the program — that paired celebrities with professional figure skaters — was ripe with drama. Namely because, in 2006, world-champion pairs skater Lloyd Eisler reportedly left his pregnant wife for former Buffy the Vampire star Kristy Swanson after the two were paired up on the show. Marcia, Eisler's now ex-wife, reportedly "felt a vibe that things weren't normal" when she visited the Los Angeles set, but she didn't know about the affair … until Swanson allegedly forwarded her an email Eisler had sent her (according to People). Drama!!! Eisler and Swanson went on to marry each other, so at least there's that.
When a Gold Medal Led to an Online Petition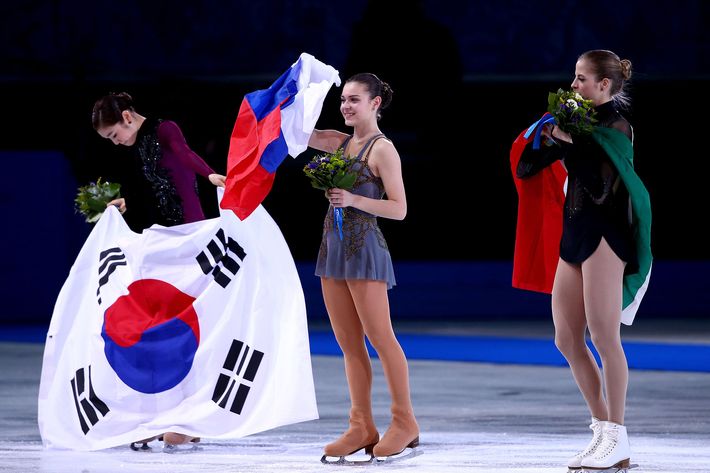 At the 2014 Winter Games in Sochi, South Korea's Yuna Kim was favored to win the gold in women's figure skating. Only, she ended up (shockingly) coming in second to Russia's Adelina Sotnikova — which many skating fans found to be a grave injustice. Shortly after, more than 2 million fans signed an online petition demanding the International Skating Union open an investigation into potential judging discrepancies. The petition, started by a user who went by the name "Justice Seeker," reads: "Yuna does not care about the medal since Gold was not in her utmost desires but it is the unfairness being observed by EVERYONE in the world except Russia." Olympic officials quickly denied there was any controversy with the scoring.
What drama will the 2018 Winter Olympics bring? Only time will tell.