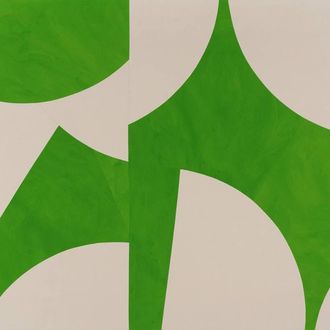 Sarah Crowner. "Sliced Greens," 2018.
Photo: Image courtesy the artist and Casey Kaplan; New York
The FLAG Art Foundation is kicking off its ten-year anniversary this year with a show on minimalist great, Ellsworth Kelly. The artist played an important role in the Chelsea gallery's history — he was featured in its first-ever show back in 2008, as well as many times since — but he has also been influential to many other artists. This show focuses specifically on five women whose work draws upon Kelly's legacy. An exhibition of Kelly's own work will run parallel to this exhibition on the gallery's 9th Floor.
Painting/Object, on FLAG's 10th floor, features work by Sarah Crowner, N. Dash, Sam Moyer, Julia Rommel, and Erin Shirreff. The title of the show comes from Kelly, who once said of his painting Window, "It is the replica of a window that does not exist as either window or painting but as painting/object … the flattening of the forms in paintings condenses vision and presents a three-dimensional world reduced to two dimensions." Every piece in the show, whether a photograph, painting, or sculpture, embodies this struggle in its own way.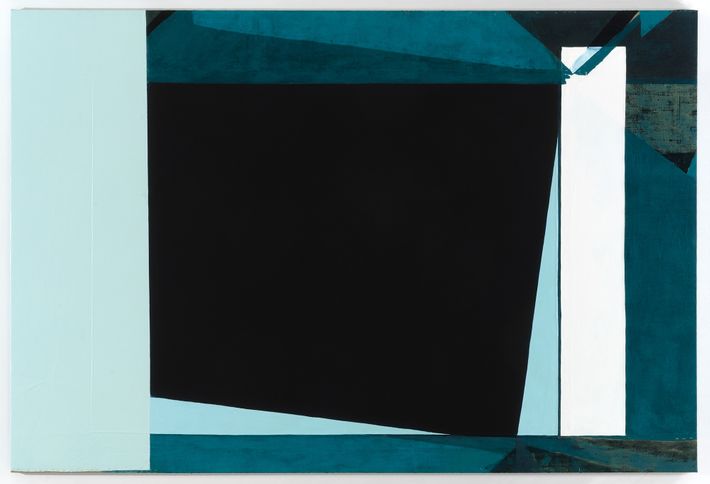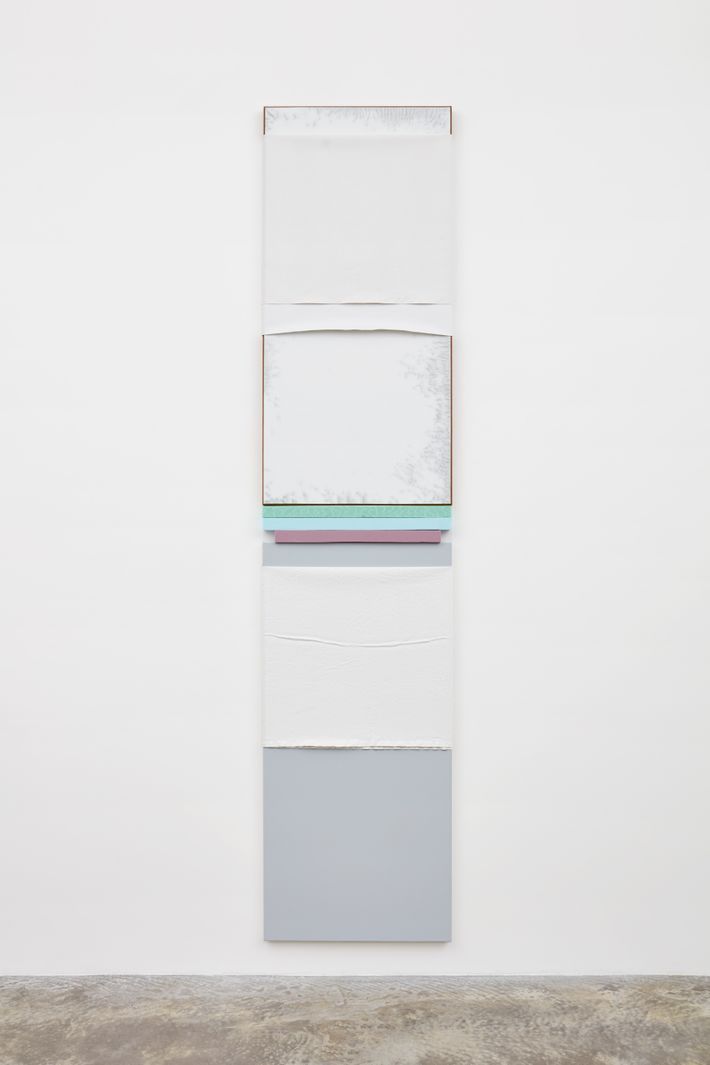 "Each one of these artists in some way employs the use of the hand or the maker," said Stephanie Roach, the Director of FLAG. Dash applies hand-gathered adobe to her canvases, giving the paint the look of cracked skin. Moyer's pieces combine fairly rigid slabs of concrete and marble with seemingly perfect hand-painted canvas that reveals inconsistencies in closer detail.
For Moyer, it's this contradiction between hard and soft that relates her to Kelly. "It's that polarizing moment again when his work is so strong, and bright, and clear, but I've always been very interested in the light touch and tenderness," she said.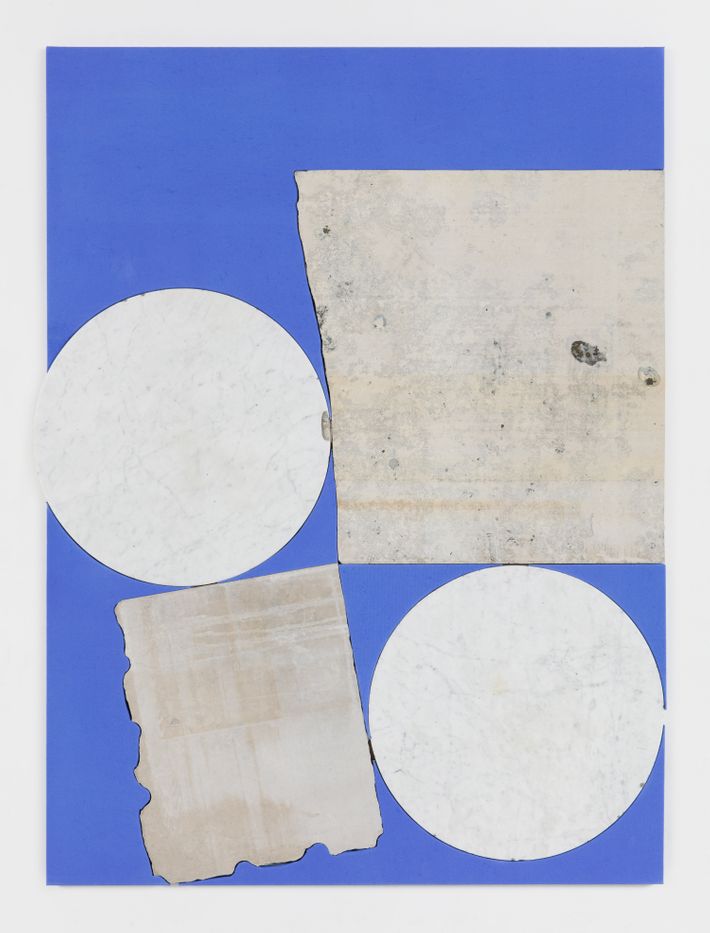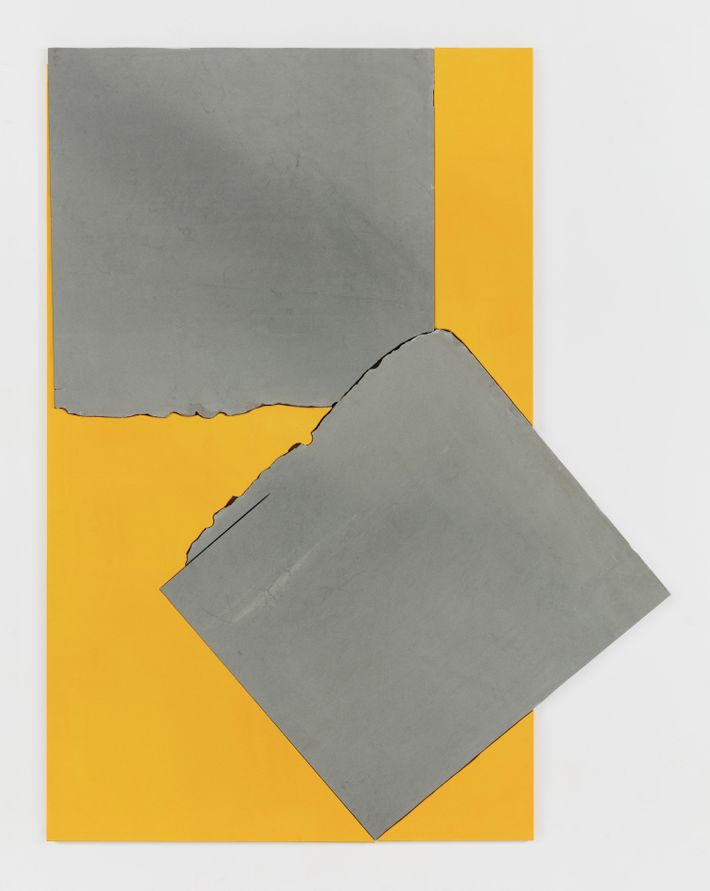 Shirreff's photographs also play with the contradiction between hard and soft. While the objects Shirreff photographs are fairly small, printing them out on a larger scale, "turns these really humble objects into these really strange almost brutalist architectural forms," said Jonathan Rider, Associate Director of FLAG.
The exhibition shows the many ways one great artist can affect others, even after his death. Painting/Object is a gift from a generation of artists to someone who inspired them all.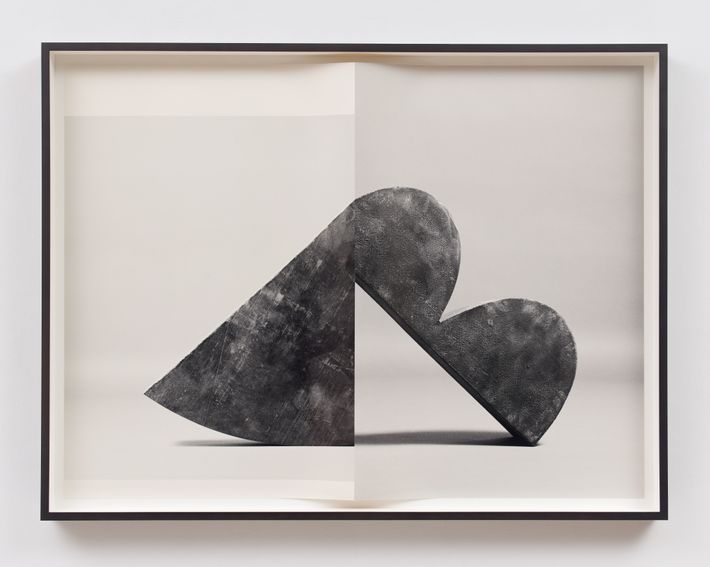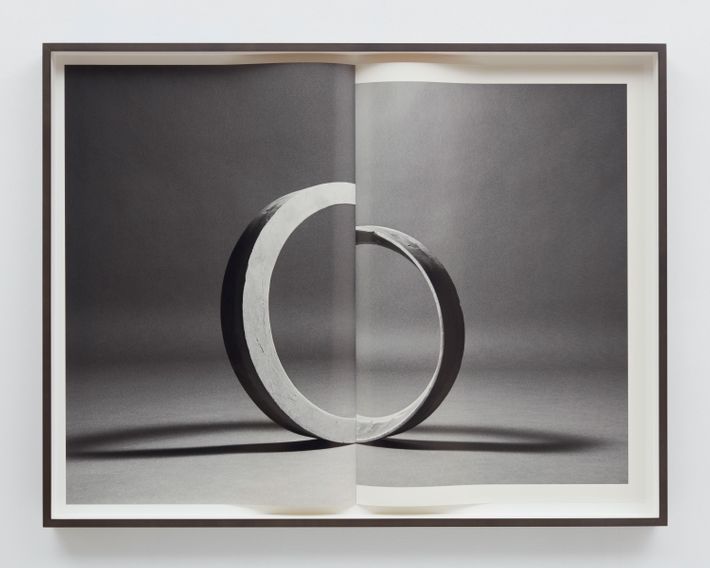 Painting/Object is on display at the FLAG Art Foundation in Chelsea from February 23 to March 19.