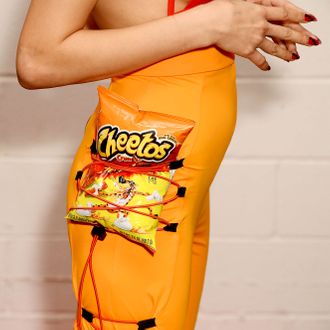 Backstage at Chromat fall 2018.
Photo: Andrew Toth/Getty Images for Chromat
If I had to describe New York Fashion Week in two words, it would be "pop" and "puff."
More cotton candy and popcorn was offered at the fall 2018 shows than at a summer carnival — not to mention meringues, macaroons, and even some bags of flamin' hot Cheetos. After all, what better way to get people excited about a fashion show than to feed them?
The week began with a feast for the ages at Raf Simons, followed by runways in restaurants like Mission Chinese and Jing Fong. Finally, Calvin Klein presented enough popcorn to keep us full until next season — 50,000 gallons of it, in fact.
Below, we rounded up all the tastiest, stickiest, and most over-the-top food from New York Fashion Week.
Raf Simons Was a Feast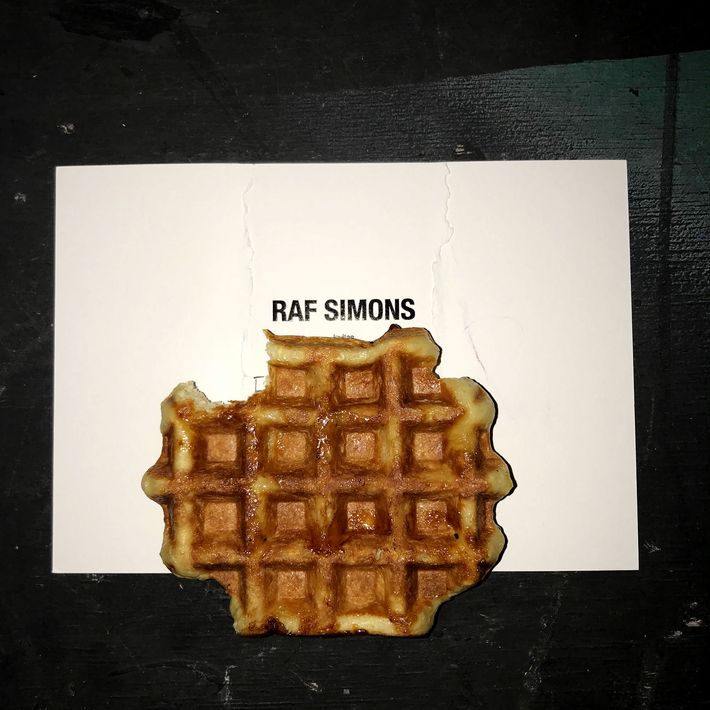 Models walked on an elevated runway covered in wine bottles, cheese, grapes, chocolate, Belgian waffles, and even Jello-O, which jiggled to the beat of the show's European rave soundtrack.
Models Ate Cheetos at Chromat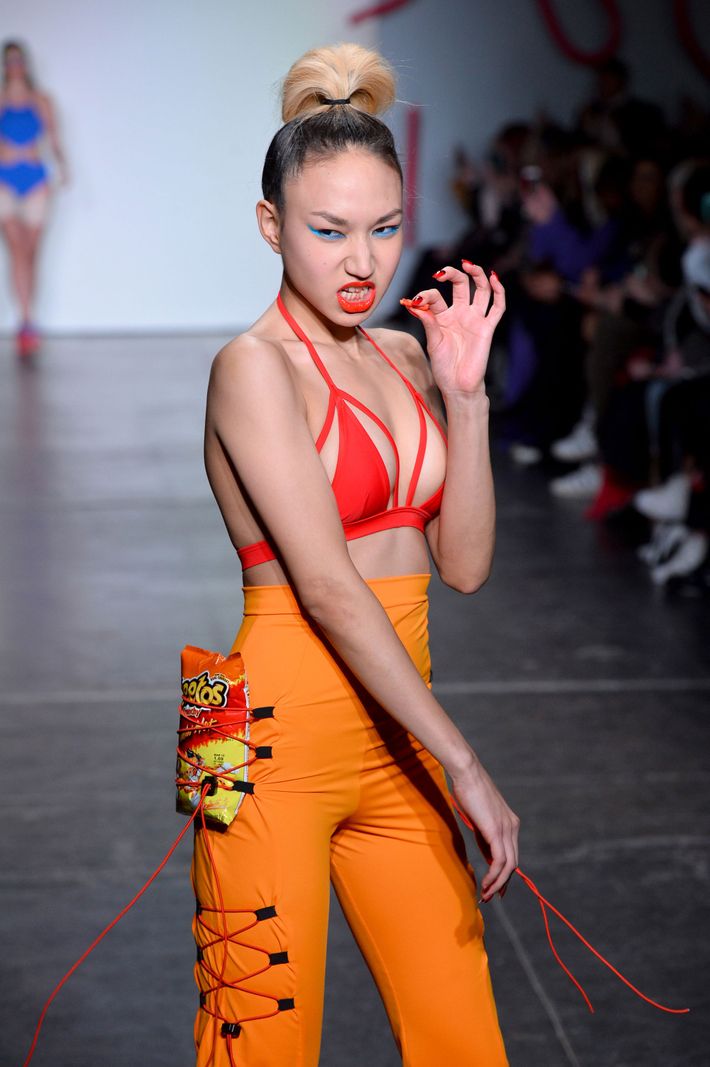 The clothes were designed with special snack pockets, for easy access. Colors in the collection were also on the "flamin' hot" spectrum.
Sandy Liang Served Cotton Candy at Mission Chinese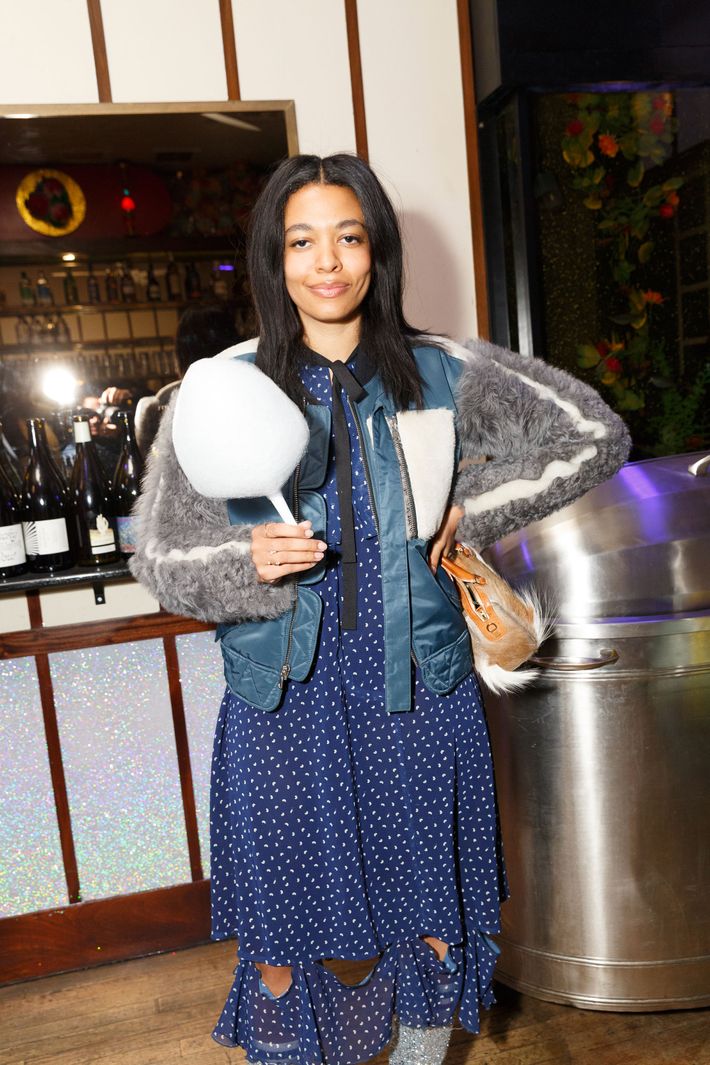 Guests were in for a surreal tea party treat. Unfortunately, duck wasn't on the menu.
Snow Xue Gao Models Carried Jing Fong Takeout
Yet another extremely relatable accessory, although we normally use Seamless.
Saks Potts and Miaou Both Hosted Tea Parties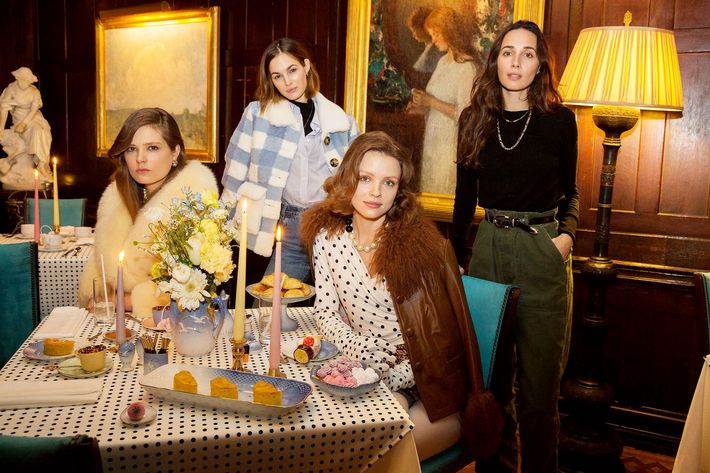 Complete with macaroons, miniature cakes, and scones.
PH5 Used Clementines As Accessories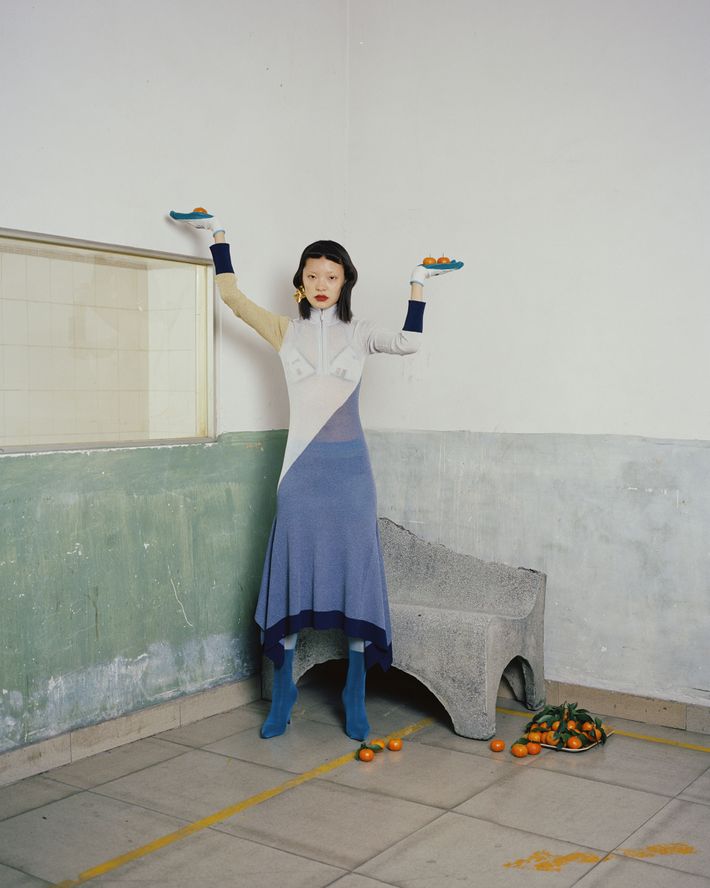 Designer Maryam Nassir Zadeh also had models walk her runway carrying clear totes filled with oranges.
Laia Gohar and Lexie Smith Made a Food Installation at Rosie Assoulin
They served Chinese tea eggs, a mountain of meringues, a tart to match the designer's colorful prints, tie-dye crepes, and butterfly pea flower tea, which changes color when you add acids like lemon juice.
The Olsen Twins Served Art for Breakfast at The Row
Petite sones and mochi were as artful as the Noguchi sculptures on the runway.
Gabriela Hearst Hosted Ladies Who Lunch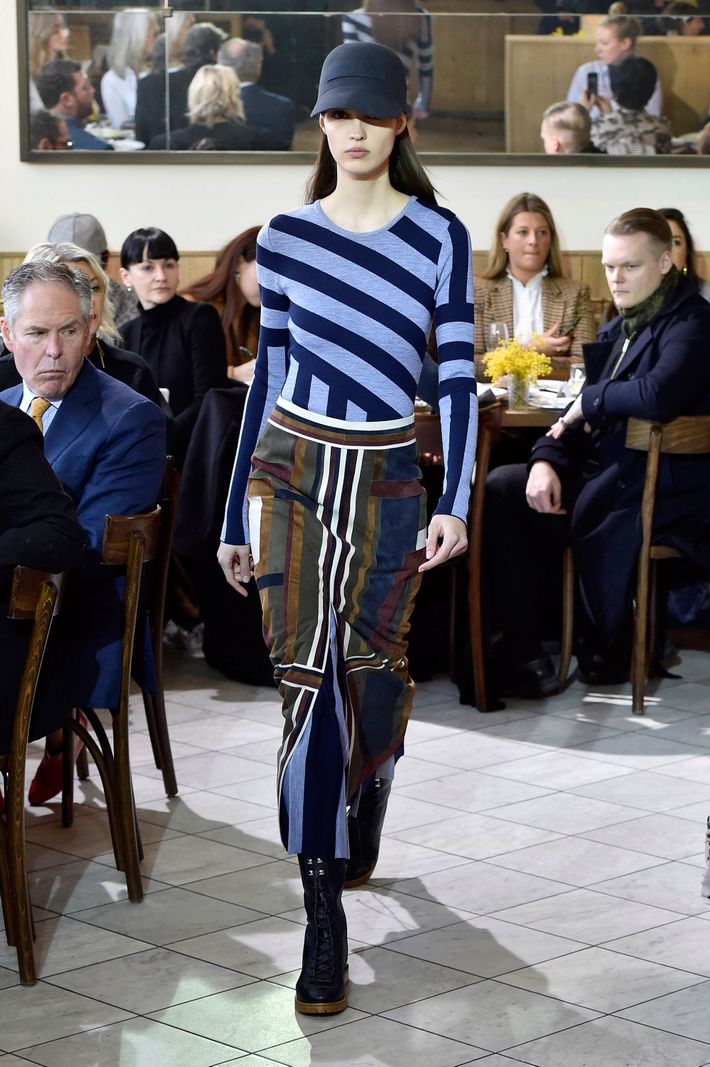 The designer held her show at Café Altro Paradiso in lower Manhattan.
Calvin Klein Trucked in 50,000 Gallons of Popcorn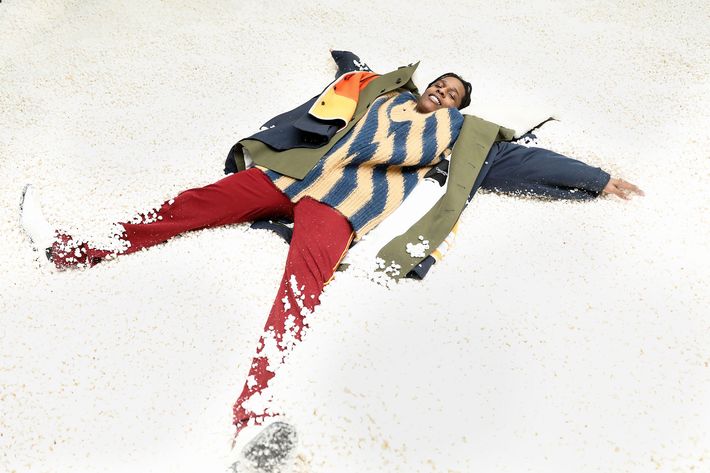 The entire old New York Stock Exchange space was filled with popcorn, forcing guests to wade through it (and play with it) as though it were snow. Models also carried bags of it. Popcorn Charlie's in Chicago, Illinois, spent three weeks producing all the popcorn, and it took three semi-trucks to get it here in time for the show. Eating the popcorn was not advised.
Monse Hosted a Coney Island Carnival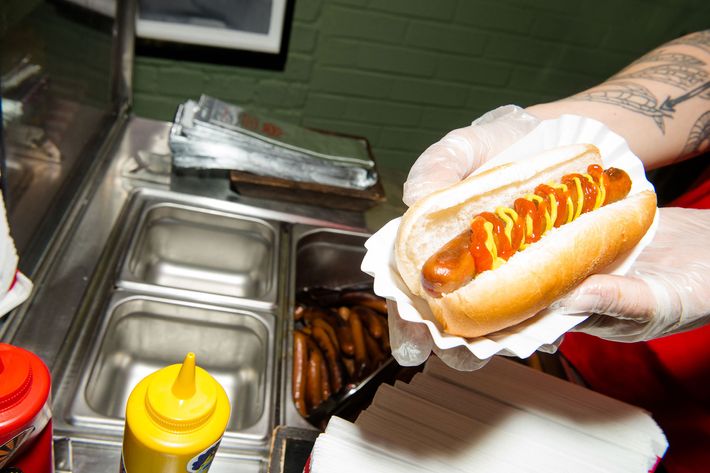 Laura Kim and Fernando Garcia opted for a party this season as opposed to a show. Nicki Minaj also did the voiceover for a campaign video filmed on Coney Island.
… With Even More Popcorn