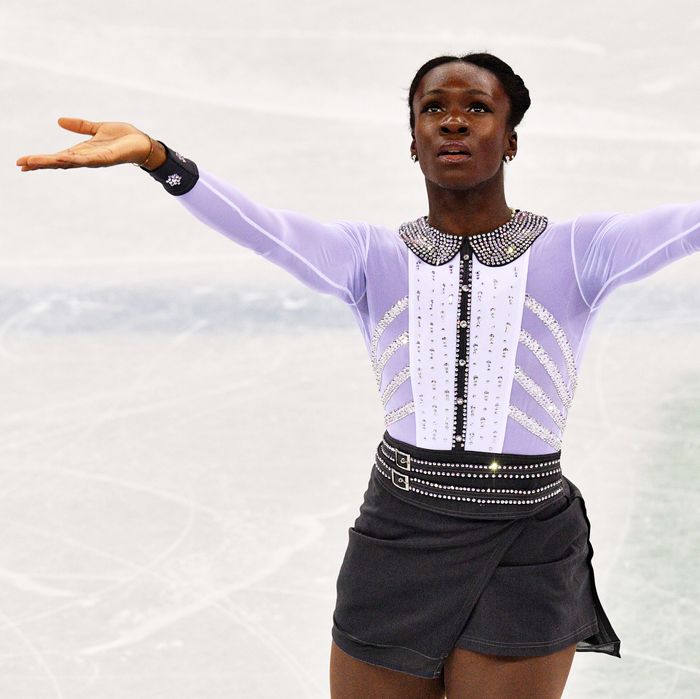 Maé-Bérénice Méité.
Photo: MLADEN ANTONOV/AFP/Getty Images
Ice skating already is pretty difficult, for the sheer fact that you're balancing on thin blades on top of ice. But while Olympic skaters pull off axels, lutzes, and whatever it's called when you spin really fast with apparent ease, French figure skater Maé-Bérénice Méité threw in a costume change as well. Just because.
As her music shifted from Chopin to Pharrell's "Happy," Méité rearranged her black skirt to show a rainbow, sparkly panel hidden underneath. She didn't win a medal in the free-skate event, but it's pretty impressive. Observe below: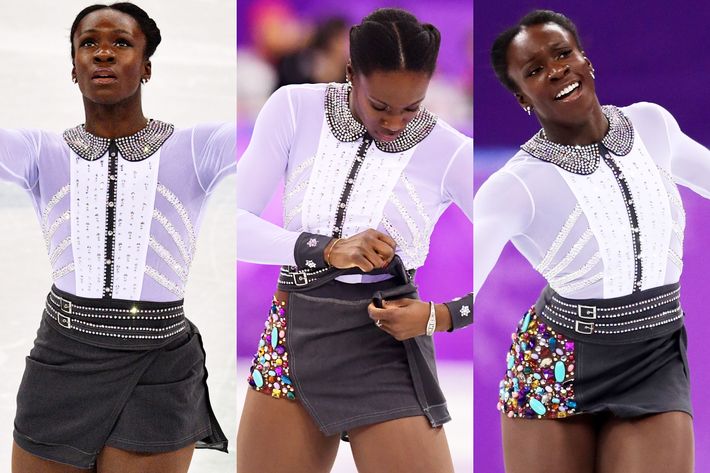 Once more in real time:
Earlier this week, she performed to Beyoncé's "Run the World (Girls)." She proved that although she may not be a medalist, she's definitely a crowd pleaser.