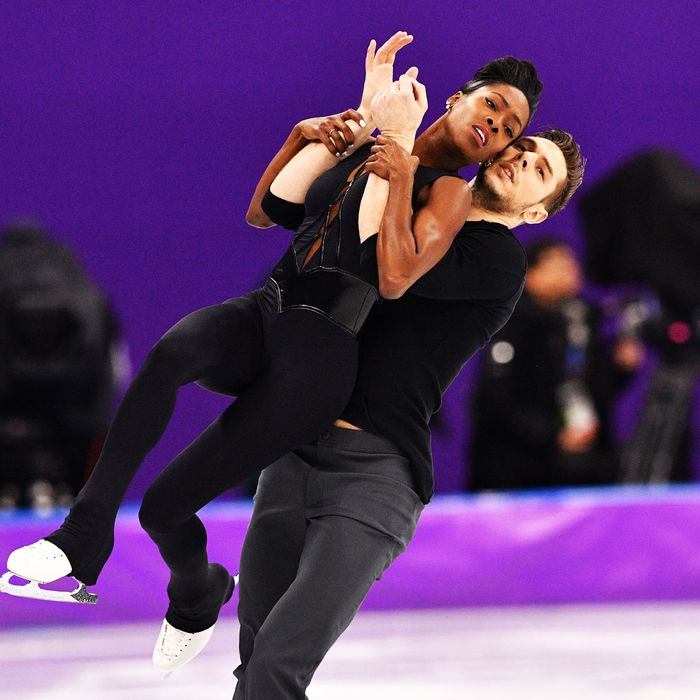 French figure skaters Vanessa James and Morgan Cipres.
Photo: MLADEN ANTONOV/AFP/Getty Images
Figure skating in the 2018 Winter Olympics will go down in history as the most metal event of its kind. While Russia's Evgenia Medvedeva performed a short program themed "clinical death" earlier this week, France's Vanessa James and Morgan Cipres one-upped her last night with a free skate routine choreographed to a song by heavy metal band Disturbed.
The song the pair chose — a cover of Simon & Garfunkel's "Sound of Silence" — was admittedly not that hard core. However, it was still, as one might say, metal as hell.
The 2018 Winter Olympics in Pyeongchang mark the first Games in which figure skaters can perform to songs with lyrics — a new rule that has positive reviews, considering the nation has already been gifted with skating routines to Beyoncé's "Run the World (Girls)" and 2017 song of summer "Despacito."
At this rate, we'll have figure skaters performing to "Down With the Sickness" by 2022.