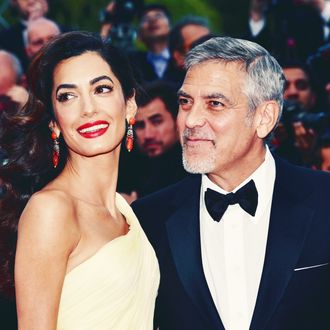 Amal and George Clooney.
Photo: Clemens Bilan/Getty Images
On Saturday, Amal Clooney turned 40 years old. You may be wondering what husband George Clooney did for her: did he buy her her own motorcycle? Solemnly present her with a suitcase full of $1 million? Rest easy everyone, because we now know the answer. According to People, they celebrated with a 24-hour trip to Big Sur — where they presumably took that same photo you always see on Instagram.