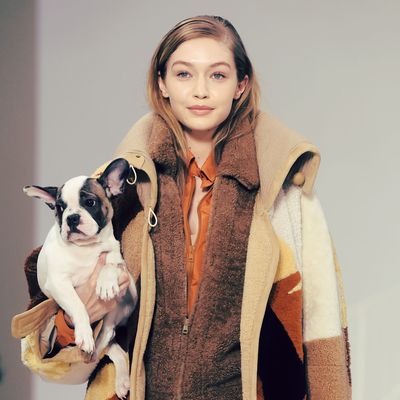 Puppy and Gigi Hadid.
Photo: FILIPPO MONTEFORTE / Contributor/This content is subject to copyright.
Gigi Hadid and her sister Bella have been opening and closing shows left, right, and center throughout fashion month. But they were upstaged (almost) at Tod's presentation at Milan Fashion Week fall 2018. While most models carried bags, several lucky ones carried puppies in their arms, including Gigi.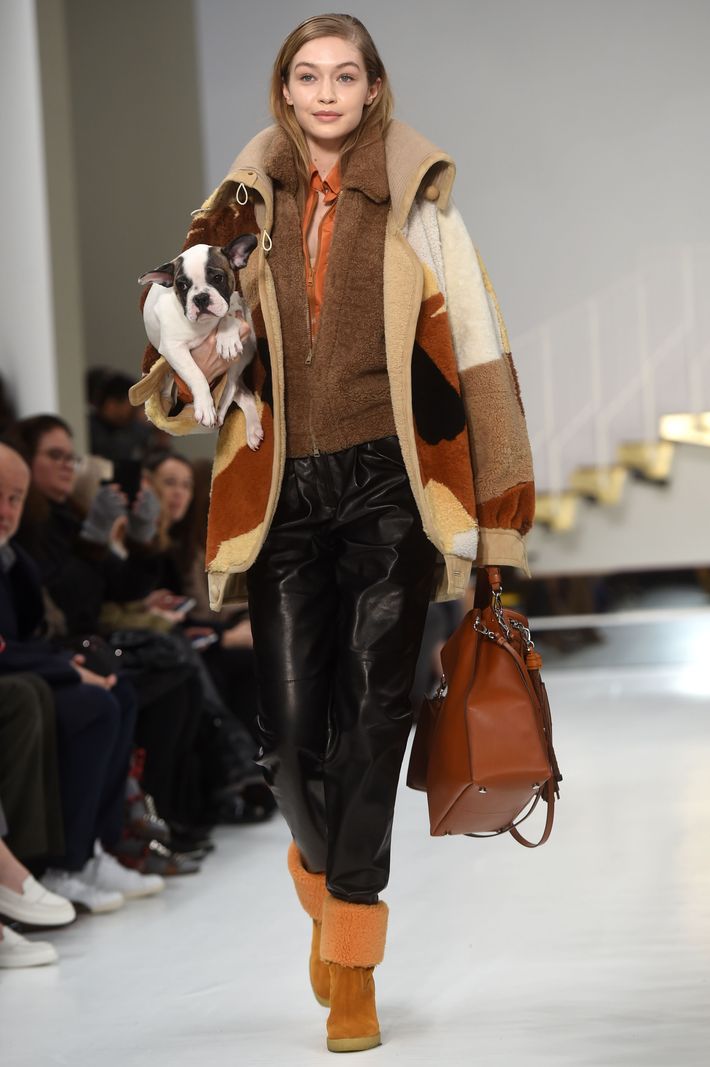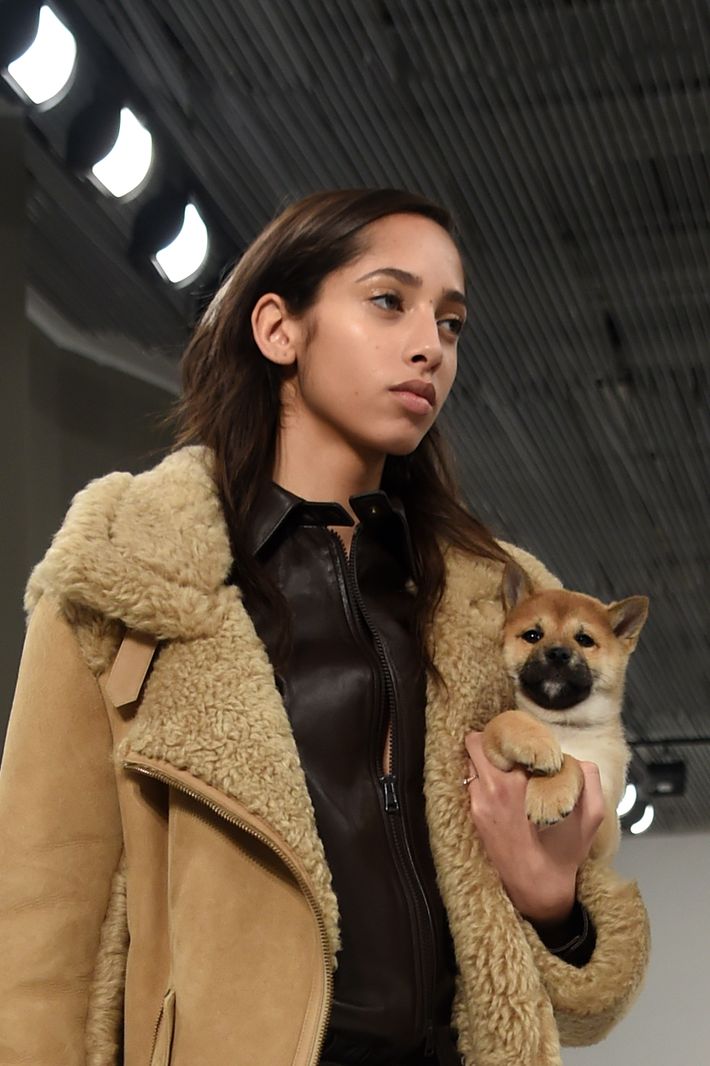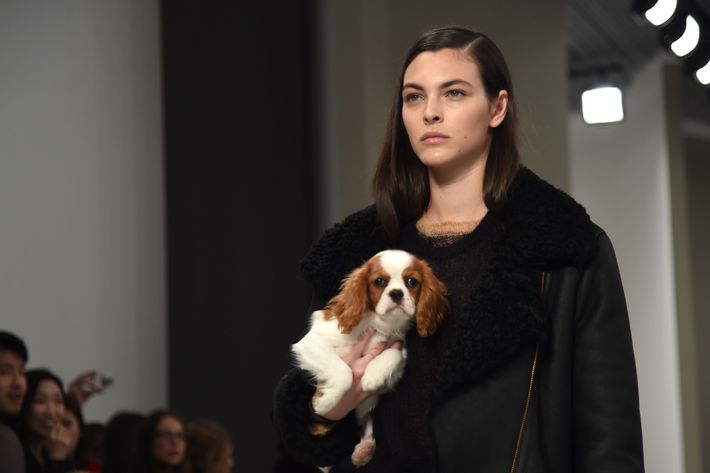 From tangerine fanny packs to chic leather pants, it would have been an enviable collection regardless, but the puppies certainly helped. Unfortunately, dogs are sold separately.