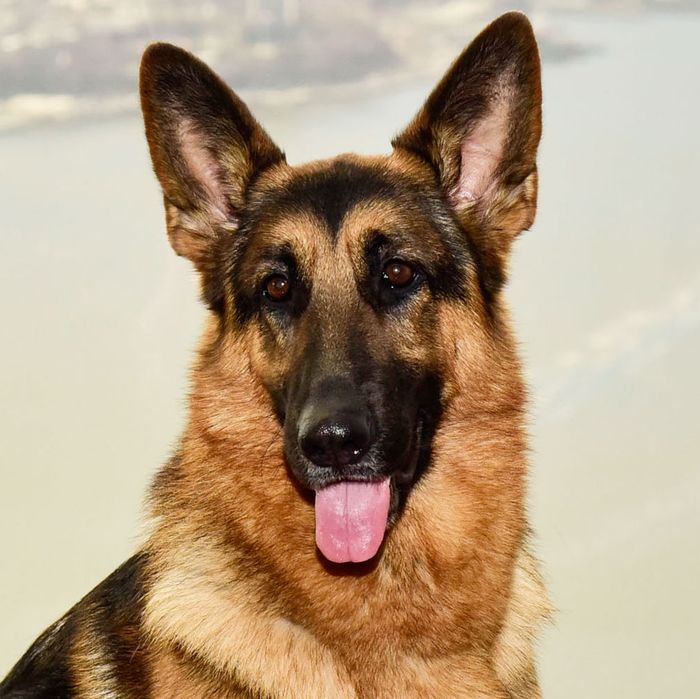 Rumor the German shepherd, last year's (female) winner.
Photo: Eugene Gologursky/WireImage
Fresh on the heels of Paris Hilton lecturing about not using the phrase "female DJ" ("just like a doctor shouldn't be called a female doctor, a male doctor") and Medieval Times dinner theater replacing their kings with queens, comes something else we are forced to consider, according to Reuters: Is there a "glass ceiling" for female dogs at the Westminster Kennel Club Dog Show? (We haven't been this shaken since the "Is your dog's Halloween costume sexist?" article.)
Ahead of this year's competition, which kicks off on February 12, the outlet spoke to experts who pointed out that female dogs are less likely to compete than male dogs since prime breeding time and showing time occur during the same ages. Male dogs have won the Best in Show 71 times in Westminster's history, while female dogs have won only 39 times. (Researchers have yet to confirm if a treat gap exists.)
"Now she won't show again, she's done," said Westminster Kennel Club spokesperson Gail Miller Bisher, of last year's winner, a German shepherd named Rumor. "But males can keep going. They can be used as stud and continue showing and keep their coat and keep their shape of body and all that."
In related news: adopt, don't shop.