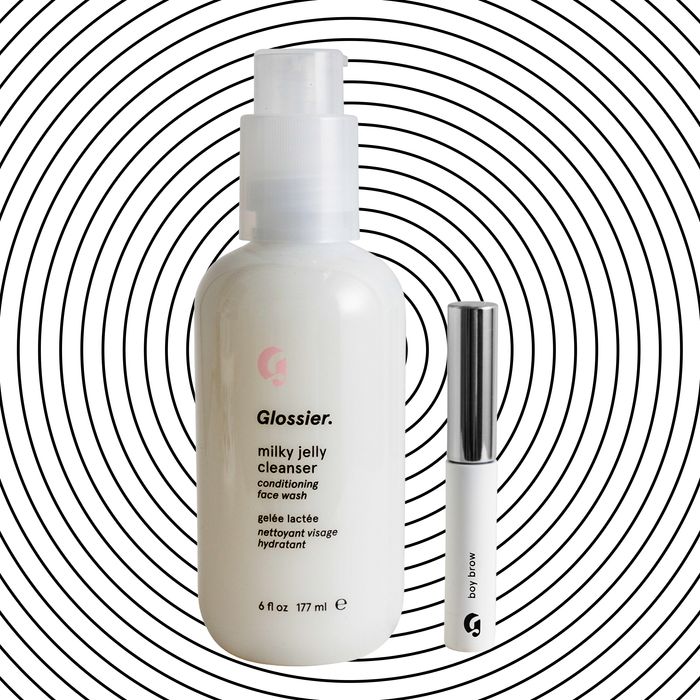 Glossier is giving us more news to celebrate. The skin care–first brand will start selling their No. 1 best sellers, Milky Jelly Cleanser and Boy Brow, as a pair. The duo will be available for a limited time, so this is your chance to stock up on your favorite products or try them at a lower price.
The Milky Jelly Cleanser is a Cut favorite. It gets off every bit of dirt, makeup, or buildup without drying skin. The gel-like cleanser can be used dry or wet. When using the Milky Jelly Cleanser on a dry face, it acts like a makeup remover, and when it's used on a wet face, it's like any other cleanser — but the consistency prevents any product from dripping down your arms.
The other half of the power couple is Boy Brow, a brow tamer disguised as a tiny mascara-like wand. The pomade uses beeswax and carnauba wax to hold brows in place for a perfectly unkempt look. It also comes in four shades: brown, black, blond, and clear for general brow-taming.
The duo is available now for $30, which is $4 cheaper than buying them individually.
If you buy something through our links, New York may earn an affiliate commission.