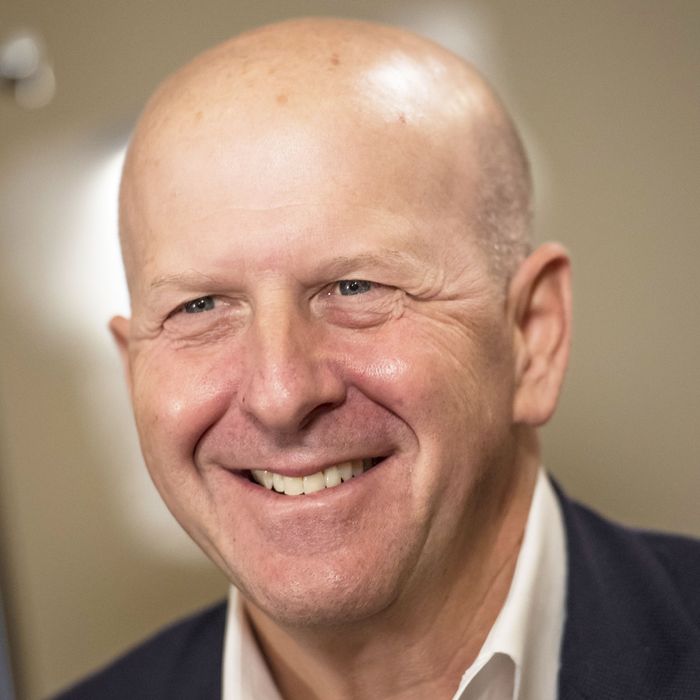 David Solomon.
Photo: David Paul Morris/Bloomberg via Getty Images
This weekend's hottest party, at the Schimanski club in Williamsburg, Brooklyn, had everything – and by that we mean, Goldman Sachs co-president David Solomon spinning tunes as DJ D-Sol.
Solomon, who oversees the massive global investment firm (that played a role in the most recent financial crisis), spent three hours spinning with SiriusXM's Liquid Todd for more than 750 people in attendance at the sold-out DJ event, according to "Page Six." But Solomon, whose assistant was recently arrested for allegedly stealing $1.2 million in vintage wine from his cellar, stopped when DJ Paul Oakenfold took over the decks until 4 a.m. that night.
We found out about the finance industry titan's side hustle back in July, when the New York Times revealed Solomon's DJ hobby has become "more or less a monthly gig, with recent stops in New York, Miami and the Bahamas." "Page Six" notes that Solomon has also even appeared at the Electronic Music Awards.
It's always inspiring when rich people follow their passion for DJ-ing.