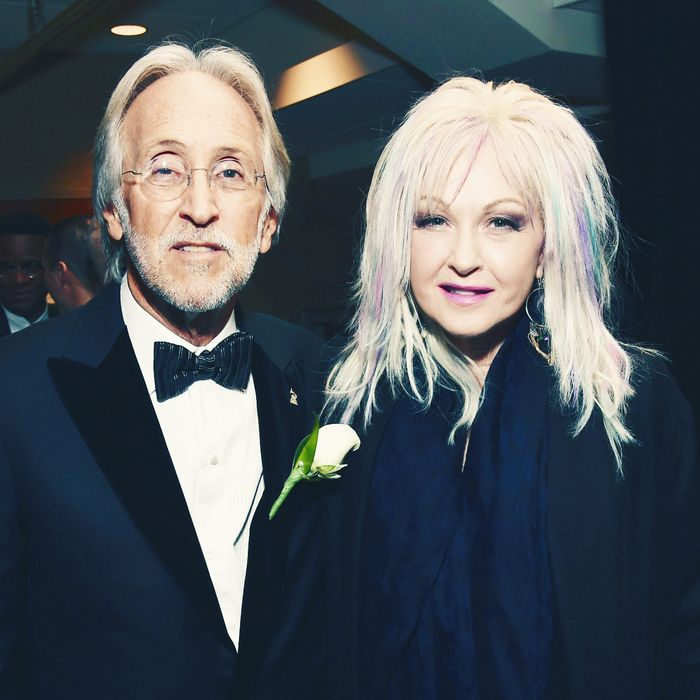 Neil Portnow and Cyndi Lauper.
Photo: Michael Kovac/Getty Images for NARAS
After only one woman (Alessia Cara) went home with a solo televised Grammy award last weekend, Recording Academy president Neil Portnow told Variety that women need to "step up" to win awards. The quote, understandably, sparked outrage from female musicians, so on Friday, the Grammys announced the formation of a new task force to address gender bias in the industry.
As Pitchfork reports, Portnow said in a new statement that he understands "the hurt that my poor choice of words following last Sunday's Grammy telecast has caused. I also now realize that it's about more than just my words." The statement continues:
The Recording Academy is establishing an independent task force to review every aspect of what we do as an organization and identify where we can do more to overcome the explicit barriers and unconscious biases that impede female advancement in the music community. We will also place ourselves under a microscope and tackle whatever truths are revealed.
The statement came the same day that a number of female music executives shared an open letter calling for Portnow's resignation. "Your attempt to backpedal only emphasizes your refusal to recognize us and our achievements," the letter reads in part. "Your most recent remarks do not constitute recognition of women's achievements, but rather a call for men to take action to 'welcome' women. We do not await your welcome into the fraternity. We do not have to sing louder, jump higher or be nicer to prove ourselves."