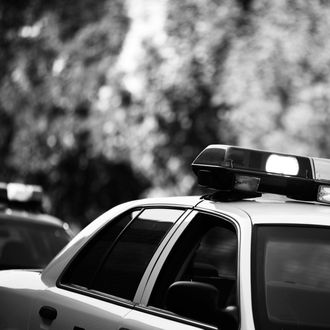 Photo: Sean Locke/Getty Images
A day before the Stoneman Douglas school shooting in Florida, a teen in Washington state was arrested after his grandmother called 911 to report that he was threatening to shoot up a local high school.
Per the Washington Post, authorities say that Cathi O'Connor contacted police after reading entries in 18-year-old Joshua Alexander O'Connor's journal. "I'm preparing myself for the school shooting. I can't wait," he allegedly wrote. "I can't wait to walk into that class and blow all those f****ers away."
Records show that O'Connor wrote about flipping a coin to help him choose which of two nearby schools — Kamiak High School or ACES Alternative High School — to target.
"I need to get the biggest fatality number I possibly can," he also wrote. He added,  "I've been reviewing many mass shootings/bombings (and attempted bombings) I'm learning from past shooters/bombers mistakes, so I don't make the same ones."
When police searched his residence, they discovered military-style inert grenades and a Hi-Point 9mm carbine rifle. O'Connor has been charged with attempted murder in the first degree, as well as assaulting an officer and robbery.