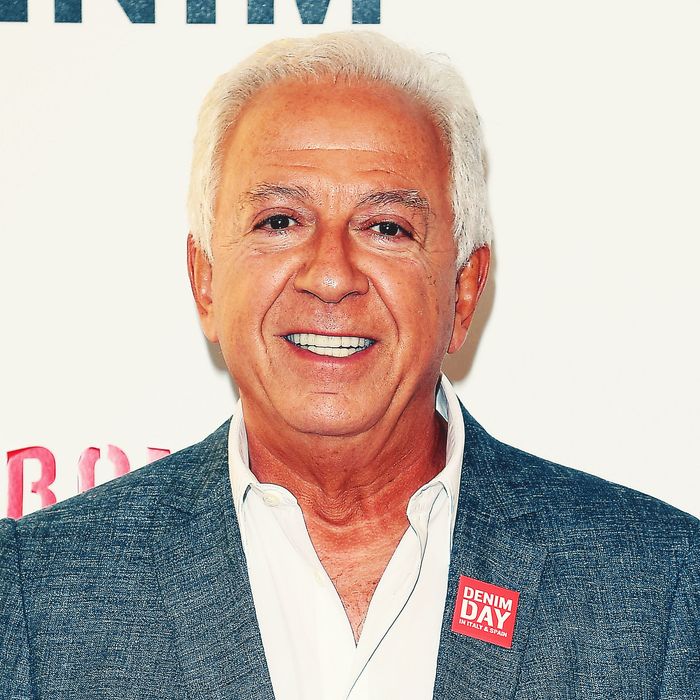 Guess co-founder Paul Marciano.
Photo: Venturelli/Getty Images
Guess co-founder Paul Marciano has stepped away from his daily responsibilities at Guess after two models accused him of sexual misconduct, CNN Money reports.
Models Kate Upton and Miranda Vee have accused Marciano of sexually and emotionally harassing them while they were working for the company.

Upton had alleged Marciano grabbed her breasts during a meeting and retaliated against her when she refused his advances.
Vee claims Marciano harassed her at the Guess headquarters and introduced her to Mohamed Hadid, who she alleges sexually assaulted her. Vee has filed a police report with the LAPD alleging sexual assault against both men.
Marciano and Hadid have denied the allegations against them. "These accusations are absolutely false," Marciano told CNN. Hadid has threatened to bring a defamation suit against Vee.
Earlier this month, Guess formed a committee to investigate the allegations of improper conduct against Marciano.
"I have pledged my full cooperation to the company," Marciano said in a press release Tuesday. "And I have the utmost confidence in our CEO, Victor Herrero, to continue leading the Company during this time."