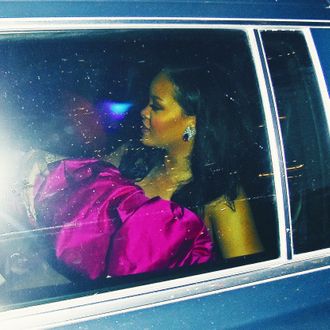 Rihanna out the night of her 30th.
Photo: JWNY, KEVY/JosiahW / BACKGRID
On Tuesday, Rihanna — the patron saint of pasta and taking your wine glasses to go — turned 30. (Happy Birthday to Rihanna, and Happy Rihanna Day to everyone else.)
To celebrate the occasion, TMZ reports that she hosted a "low-key event" at the Pool in New York City. Guests included Toni Braxton, Paris Hilton, and family members — notably Rih's goddaughter Majesty: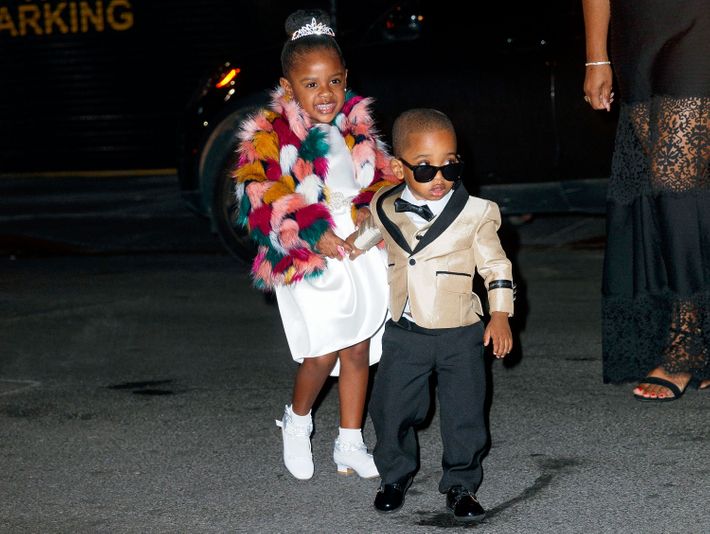 It's unknown if Rihanna ordered some extra pasta for later, as she has been known to do, but we sure hope so.
Update, 1:15 p.m.: "Page Six" provided a more exciting report of Rihanna's birthday event, saying that it featured a "Champagne-flushed party," a performance by Toni Braxton, and Leonardo DiCaprio sneaking in a side door later in the night.