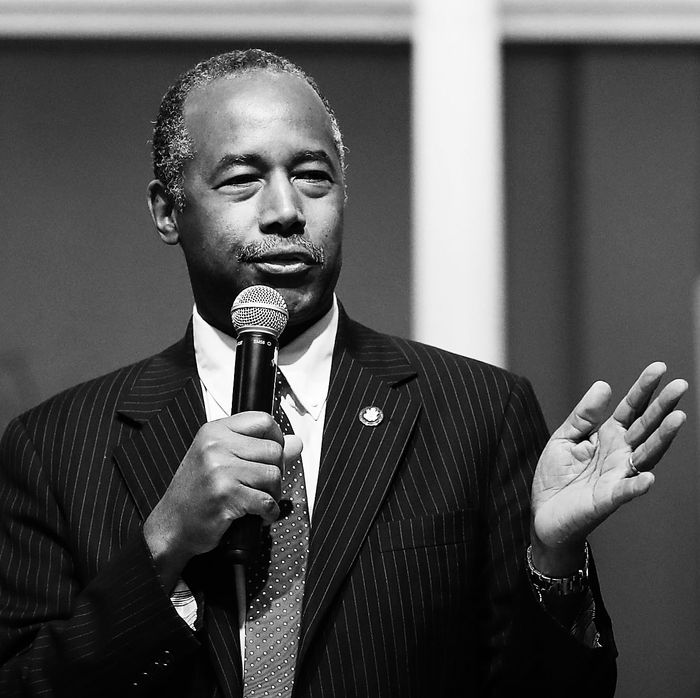 Ben Carson.
Photo: Mark Wilson/Getty Images
The former chief administrative officer for the U.S. Department of Housing and Urban Development said she was demoted and replaced in part because she refused to allow Ben Carson to redecorate his office for more than $5,000.
Helen Foster said she was told that "$5,000 will not even buy a decent chair." That's debatable, but the legal limit for office redecorations for the HUD secretary is still $5,000.
Foster filed a complaint with a watchdog agency for federal employees. Along with rejecting Carson's redecorating plan, she says she also faced retaliation for exposing budget discrepancies and was barred from certain tasks because people thought she was a Democrat. As a result, she says she was demoted from chief administrative officer to chief privacy and FOIA officer. A new assistant secretary for administration was appointed and confirmed by the Senate.
Foster is seeking a public apology, damages, and reinstatement as chief administrative officer. Her complaint was first reported in The Guardian, which obtained her email.
Trump's gilded chairs almost definitely cost more than $5,000. Carson's gotta keep up.