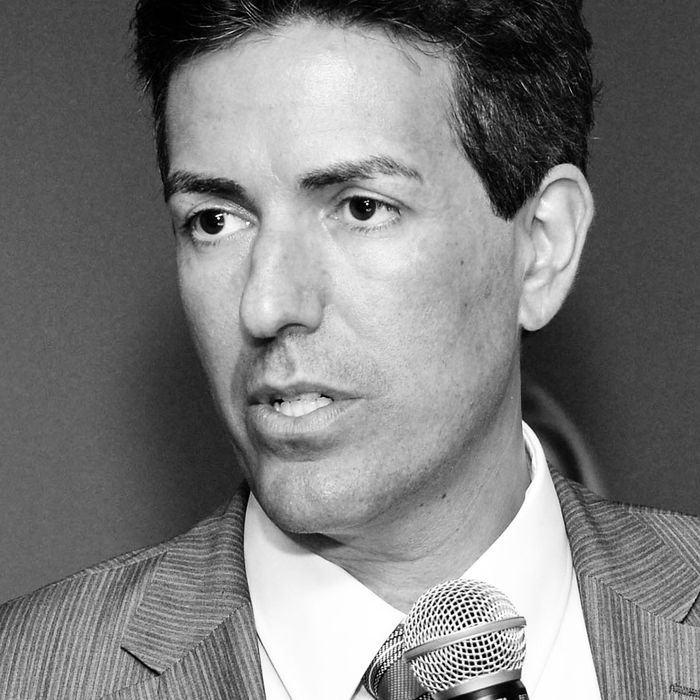 Wayne Pacelle.
Photo: Ben Gabbe/Getty Images for Gotham Magazine
Wayne Pacelle, the former CEO of the Humane Society who allegedly sexually harassed multiple women on staff, has resigned, the New York Times reports.
"I am resigning, effective immediately, to allow that process to move forward expeditiously and to put aside any distractions, in the best interests of all parties," he told the Times.
Earlier this week, the Washington Post reported that D.C. law firm Morgan Lewis was investigating Pacelle's behavior after the Humane Society received an anonymous tip in December 2017. The investigation uncovered three complaints against him, dating back to 2005, and multiple women said they received settlements from the Humane Society after they complained about the former CEO's inappropriate behavior.
Pacelle told the Post he "absolutely denies" all the accusations against him after they were first reported, asserting that they were part of a "coordinated attempt" to attack both himself and the organization. However, he announced yesterday afternoon that he was reassessing whether to stay on as CEO of the organization after seven board members resigned in protest when it was reported earlier that Pacelle would keep his job.
In an email he sent to the Humane Society staff late Friday, Pacelle said that, because "our mission depends on unity," he was stepping aside to allow a search for a successor to begin. Kitty Block has since been named president and CEO.