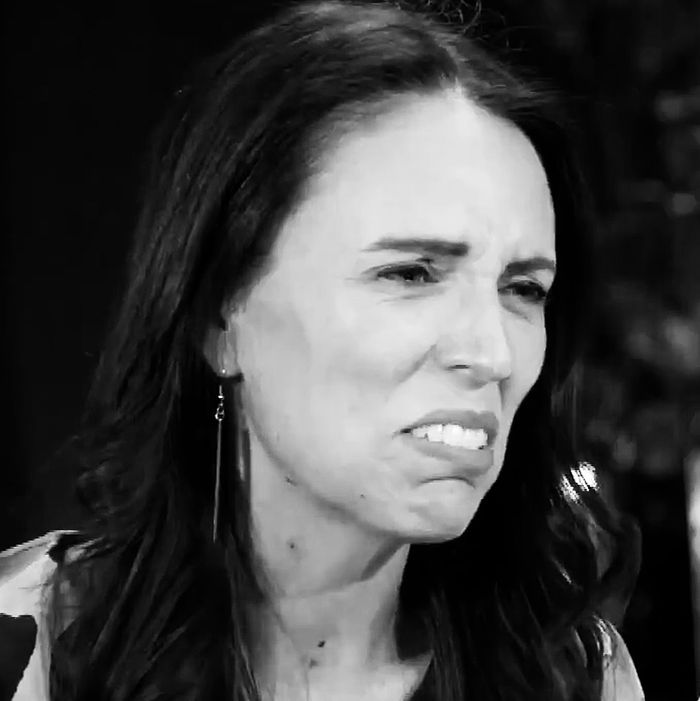 Jacinda Ardern and Clarke Gayford.
Photo: Courtesy of 60 Minutes
Jacinda Ardern is an extremely impressive woman. She is the prime minister of New Zealand, and at 37, is the youngest female head of state in the world. She is also a connoisseur of sick burns, adorable cats, and for the past few months, she has been running a government while simultaneously growing life in her womb. So what did Australian journalist Charles Wooley want to discuss with this accomplished politician? Her looks, and when she and her husband Did It (sex).
During a 60 Minutes interview that aired on Sunday night, Wooley, a veteran interviewer remarked, "I've met a lot of prime ministers in my time, but none so young, not too many so smart, and never one so attractive." He also said he was as "smitten" by Ardern as the rest of her country.
And somehow, it was still downhill from there.
"One really important political question that I want to ask you, and that is, what exactly is the date that the baby's due?" Wooley asked Ardern, who was sitting beside her partner, television presenter Clarke Gayford.
When Ardern answered June 17, Wooley went on, "It's interesting how many people have been counting back to the conception … as it were." Then, perhaps worried his line of questioning was too subtle, he went on:
"Having produced six children it doesn't amaze me that people can have children; why shouldn't a child be conceived during an election campaign?"
Ardern laughed and rolled her eyes, clarifying, "The election was done. Not that we need to get into those details."
Watch the cringey interaction below.