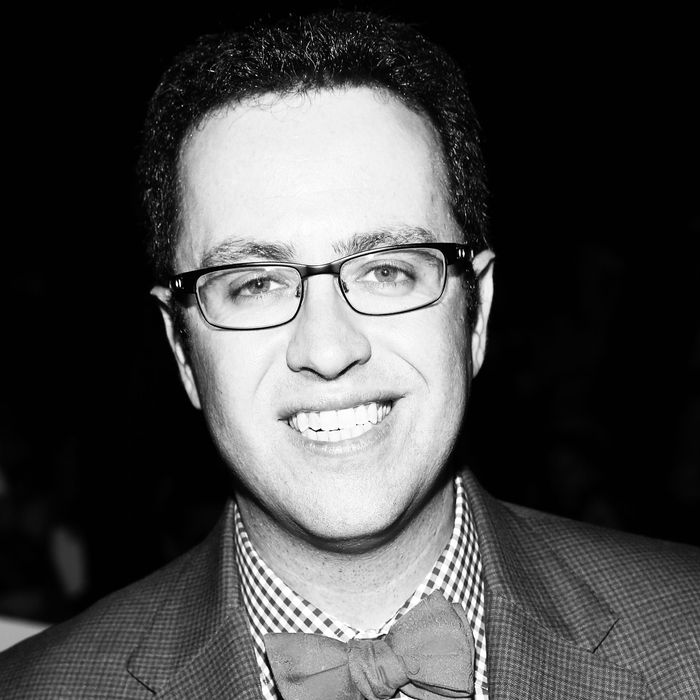 Jared Fogle.
Photo: Astrid Stawiarz/Getty Images
Since being sent to federal prison in 2015 for possession of child pornography and soliciting sex from minors, Subway spokesperson turned child sex predator Jared Fogle has somehow managed to become even more unlikable. In September 2016, he reportedly filed a motion saying that the parents of one of his victims "failed to properly supervise" one of his victims, and now, TMZ reports that he is asking that the judge in his case recuse herself because she has two teenage daughters, and may therefore be biased against him.
In November, U.S. District Court Judge Tanya Walton Pratt rejected Fogle's attempt to challenge her 2015 sentencing, because he claimed federal courts did not have the jurisdiction to convict him. Pratt called the claims "frivolous," and said Fogle's arguments had "no conceivable validity in American law."
In addition to possessing tens of thousands of images of child pornography, Fogle was accused of soliciting sex from and assaulting minors, including a 16-year-old girl and a 17-year-old girl. According to TMZ, in his most recent court filings, Fogle seems to suggest that because Pratt is the mother of two teenage girls around the same age, she cannot be impartial in her decision-making.
There has been no ruling in the case yet.