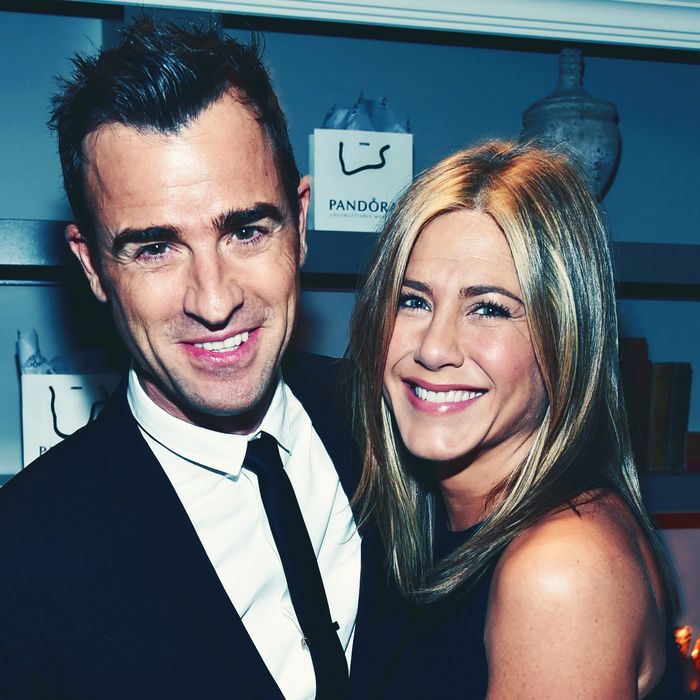 Justin Theroux and Jennifer Aniston during happier times.
Photo: Alberto E. Rodriguez/Getty Images for LTLA
After just over two years of marriage and seven years as a pair, Jennifer Aniston and Justin Theroux have separated, the AP reports.
"Their split was 'mutual and lovingly made at the end of last year,'" a publicist for the couple told the AP.
Those paying close attention predicted something was up. The couple has been spending more time apart, working on different movies and projects. But the biggest hint was Aniston's 49th birthday this weekend. Per Instagram, she spent it in Malibu surrounded by girlfriends including Courteney Cox. Meanwhile, he was spotted walking his dog in New York City and was seen out and about at Fashion Week. (Last year they went to Cabo.)
But in a statement released by Aniston's publicist to the AP, the couple insisted they still care about each other:
Normally we would do this privately, but given that the gossip industry cannot resist an opportunity to speculate and invent, we wanted to convey the truth directly. Whatever else is printed about us that is not directly from us, is someone else's fictional narrative. Above all, we are determined to maintain the deep respect and love that we have for one another.