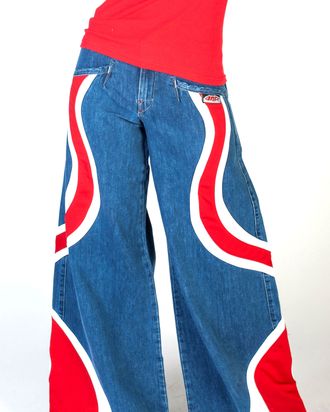 Goodnight sweet prince.
Photo: Courtesy of JNCO
Pour out a Faygo for the JNCO empire, which announced on Thursday that it will be shutting down for good.
This comes only a few years after the '90s brand attempted a revival. The company chalked up their closure to "licensing issues" but it's also probably because we, as a society, have moved on to new pastures of unflattering pants. (Shhh, now, and dry your tears on this enormous pant leg.)
"While this is an end of an era for JNCO, what JNCO stands for will continue to live on in all of our customers and fans who will carry on the spirit of our brand and all it represents," they wrote on their site, before signing off with, "Judge None Choose One, now and forever! Stay true JNCO lovers!"
JNCO is survived by Juggalos everywhere, the members of Korn, and that rave bucket hat hiding somewhere in your closet.