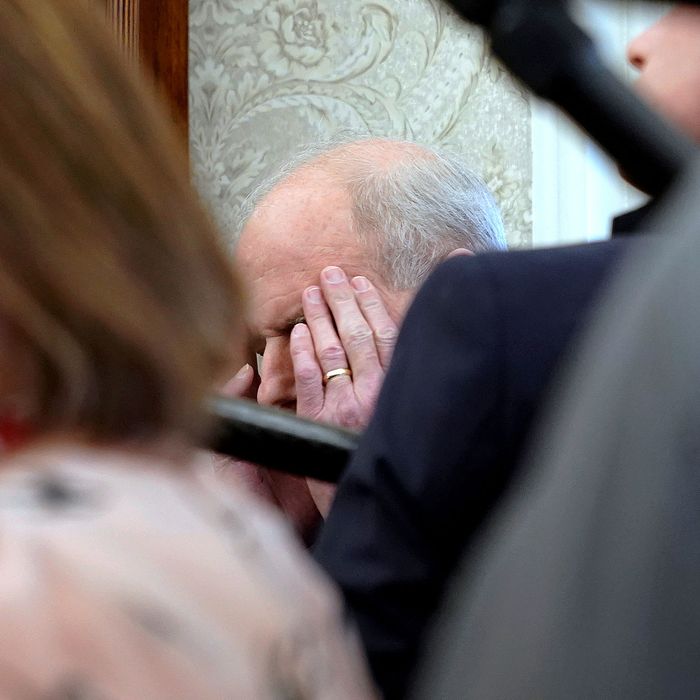 John Kelly listening to Trump.
Photo: Jonathan Ernst/REUTERS
On Friday, White House chief of staff John Kelly — who, after defending an accused domestic abuser, clarified that he is anti-domestic violence (good to know) — was again spotted with his head in his hands as he listened to President Donald Trump send his best wishes to Rob Porter, the former staff secretary accused of domestic abuse. Nice to know some things never change.