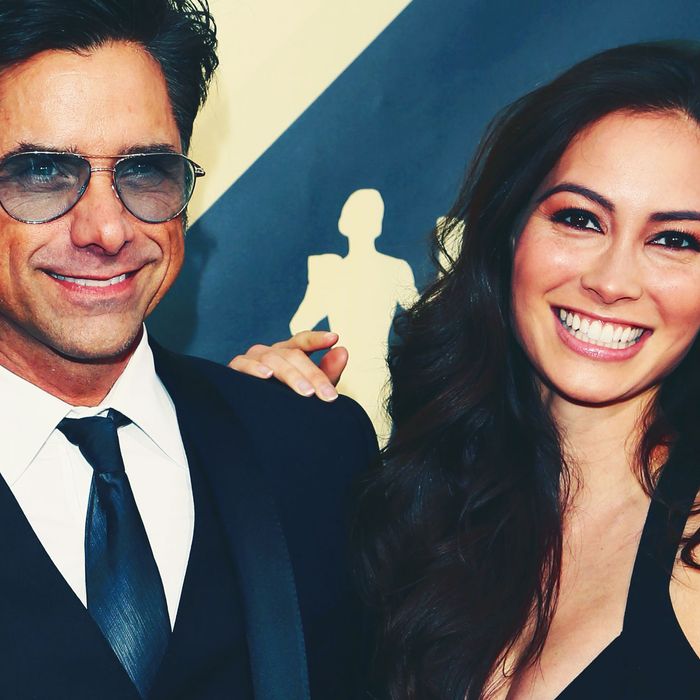 John Stamos and Caitlin McHugh.
Photo: JEAN-BAPTISTE LACROIX/AFP/Getty Images
After actress Caitlin McHugh stepped out of her room at the Beverly Hills Hotel Friday evening, the night before her wedding to John Stamos, someone snuck in and stole the $165,000 worth of jewelry she was planning on wearing during the ceremony. According to "Page Six," the wedding still went on — just after McHugh filed a police report.
So far, few details have been released about the jewelry or suspects. It's unclear how the thief (or thieves) entered McHugh's room; the only detail being reported is that there was no indication of forced entry.
The pieces of jewelry, which have not yet been described, were on loan from Neil Lane Jewelry, TMZ reports. At least it sounds like she didn't lose her engagement ring, which is some serious bling.
This post will be updated as more details emerge.