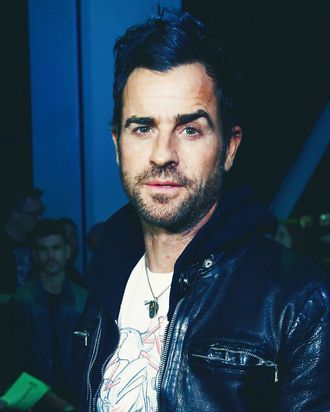 Justin Theroux.
Photo: John Lamparski/Getty Images for New York Fashion Week: The Shows
No matter what you think of sentient 12-pack-in-a-beanie Justin Theroux — whether it's "he gave a stunningly poignant and nuanced performance as Kevin Garvey in The Leftovers" or "he's hot" — I'm here to tell you that it doesn't matter. It doesn't matter at all! Because according to Justin Theroux, Justin Theroux doesn't care what you think.
People reports that he expressed as much in a new interview with Mastermind magazine, during which he talked about how he's depicted in the media.
"Well, that avatar is not me. So, in that sense, I don't lose any sleep over it," he said. "I've stopped caring about what other people think of me." (Stars — they're not like us! Or at least not like me.)
In related news, Justin Theroux did not come here to make friends.