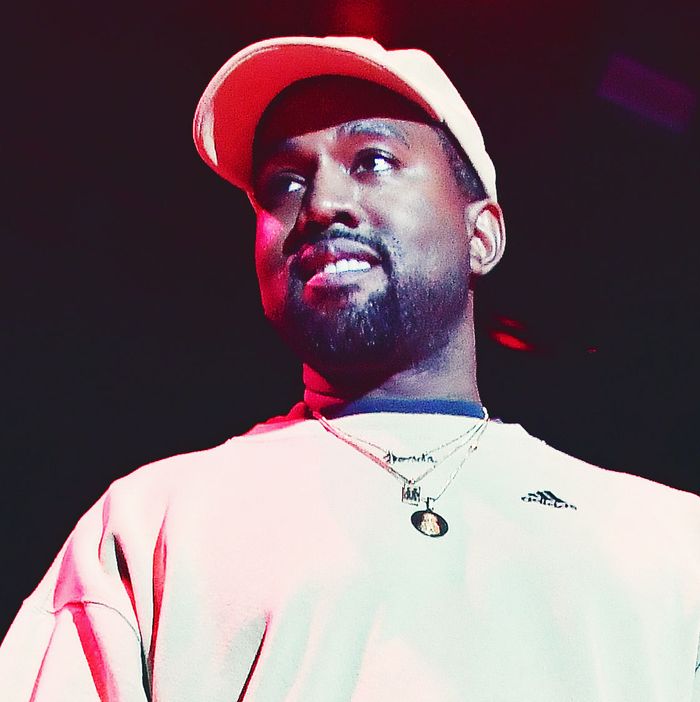 Kanye West.
Photo: Neilson Barnard/Getty Images for adidas
It is rare that anything good or interesting or beautiful ever happens at the 34th Street Herald Square subway station in New York City, but on Friday, Kanye West performed the impossible. As the @KardashianNavy dutifully documented on Twitter, Yeezy Season 6 ads have been plastered on turnstiles and walls inside the station.
"This is the best a subway turnstile has ever looked,"read one tweet.
In addition to these subway posters, Yeezy billboards also appeared in Times Square on Monday featuring the "Klone" and real-life model, Yovanna Ventura. The stunt had many fans wondering if a New York Yeezy Season 6 drop was imminent, but as with all things Kanye West, it's anyone's guess what's going to happen next.
In December, Kim Kardashian revealed her husband's Yeezy Season 6 look book via an Instagram dump, which took place instead of a fashion show. She modeled the clothes herself around her family's neighborhood of Calabasas, California, performing humble tasks like getting coffee while wearing jogging shorts, sneakers, and sports bras.
A month later, Kim and Kanye rolled out phase two of their Yeezy Season 6 social-media takeover, asking a handful of models and influencers to dress up as "Klones" and recreate the look book photos themselves. Paris Hilton was the most notable Klone, but Diplo was our underdog favorite by far.
The Yeezy Season 6 ads being plastered all over New York today feature screenshots of Kim Kardashian's "Klone" Instagrams, including actual comments and likes. (We looked up the usernames.) The comments are all positive, however, and include no "first like" posts, so we're pretty sure they were edited down.
"Kanye West is a genius," reads one. Nice.