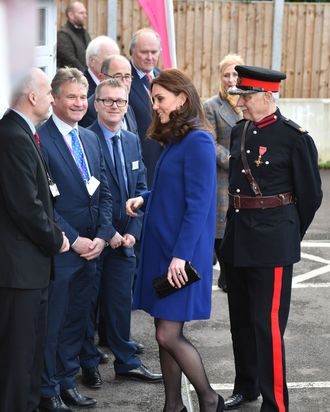 Kate Middleton in a metal grate.
Photo: Tim Rooke/REX/Shutterstock
Kate Middleton may be royal, but at the end of the day, she still winds up unintentionally wedging her heels into metal grates — just like the rest of us! Case in point: the famed photographer was spotted entering an official event at an addiction treatment center in Essex, U.K., on Wednesday when the pregnant Duchess found her heel unexpectedly stuck in a grate.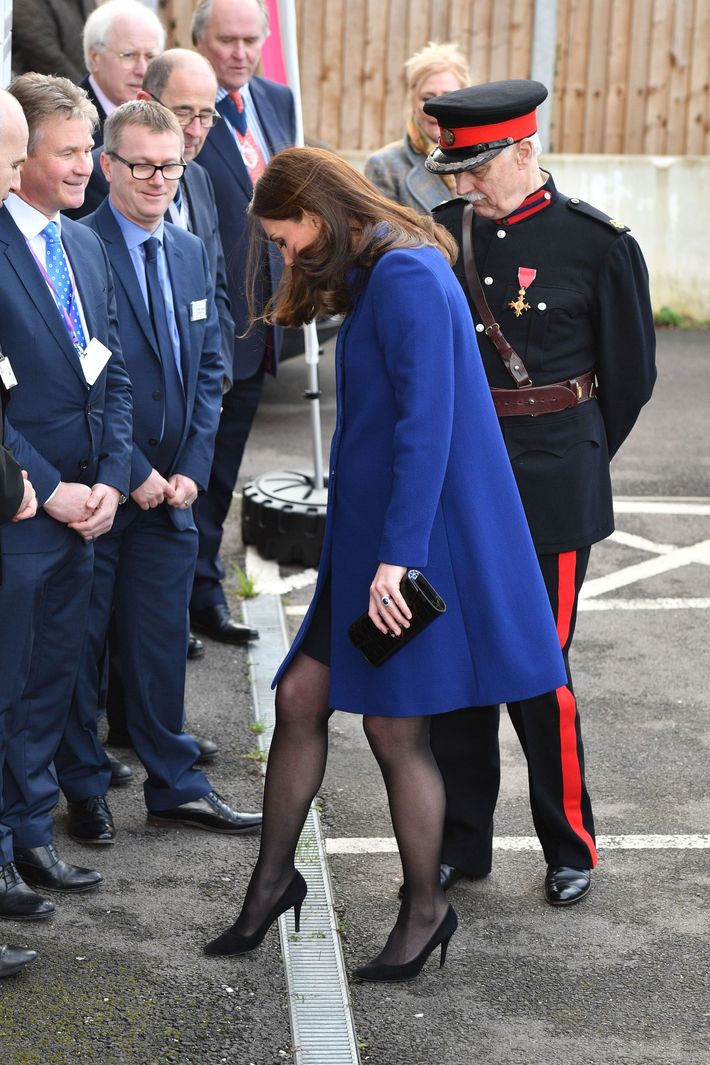 But never fear, the future sister-in-law of Meghan Markle was able to escape gracefully. Phew!