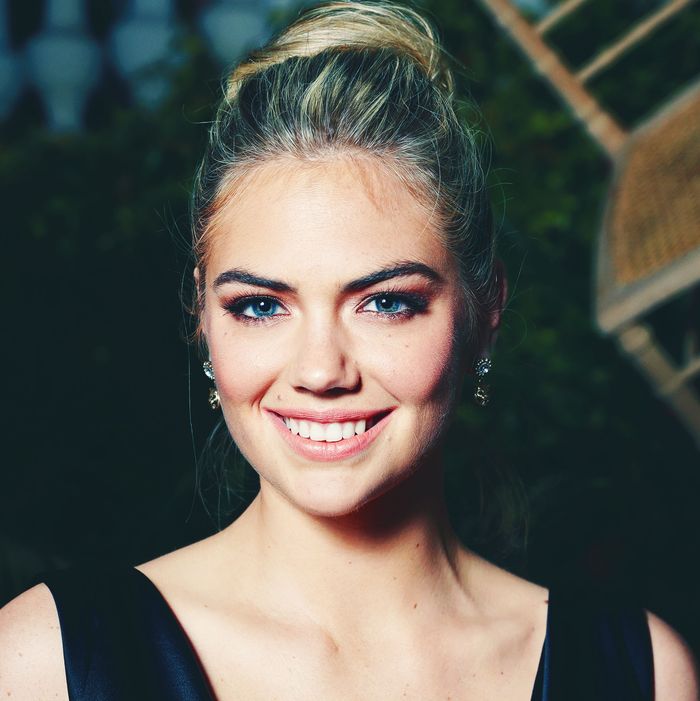 Kate Upton.
Photo: Andreas Rentz/Getty Images for Artist for Peac
In late January, Sports Illustrated cover girl Kate Upton alleged on Twitter that Guess co-founder Paul Marciano sexually harassed her when she was a young model. Now, in a new interview with Time, Upton elaborated on the claim, and fashion photographer Yu Tsai corroborated Upton's allegations.
Marciano has denied Upton's assertions and called them " absolutely false" and "preposterous." In a statement to Time, he said: "I have never been alone with Kate Upton. I have never touched her inappropriately. Nor would I ever refer to a Guess model in such a derogatory manner."
Marciano added: "I fully support the #MeToo movement. At the same time, I will not allow others to defame me and tarnish my reputation. I have pledged to Guess and its board of directors my full support and cooperation with a fair and impartial investigation."
Here are some of the biggest bombshells in Upton's interview.
Upton alleges that Marciano grabbed her breasts during a photoshoot 2010:
As soon as I walked in with photographer Yu Tsai, Paul came straight up to me, forcibly grabbed my breasts and started feeling them — playing with them actually. After I pushed him away, he said, "I'm making sure they're real."
Upton says that although she tried to avoid Marciano, he continued to try and grab her body during the shoot.
Despite doing everything I could physically do to avoid his touch throughout the meeting, he continued to touch me in a very dominating and aggressive way, grabbing my thighs, my arms to pull me closer, my shoulders to pull me closer, my neck, my breasts, and smelling me.
Upton claims several months later she was fired from a campaign in retaliation for refusing to let Marciano into her hotel room.
After several denials, I just turned off my phone and locked the door and tried to get some sleep. I was terrified. All I could think was if he was able to get into my room it would not be good. The next day, I learned that I had been fired from the shoot. Someone had called my agency to say I had gotten fat and would not be needed on set [that day]. I was devastated, especially because at this point no one from Guess had even seen me.
Upton alleges that on her next shoot with Guess, Marciano spread rumors about her after she refused to get dinner alone with him.
After that he was extremely upset. I had a final shoot [in May of 2011], and he was outwardly rude and degrading the entire time. He said I was "disgusting" and started telling people how unprofessional I was by spreading rumors that I was drunk on set and partying every night, which of course I wasn't. I was then told to leave because Paul had said, "Get that fat pig off my set."
Upton quit a shoot because she says Marciano told her she couldn't bring her boyfriend to set, which she felt was necessary for protection from Marciano's advances.
I was hoping after my consistent denials and successful career, that Paul would treat me with professionalism. But as we got closer to the shoot date, Paul began texting that he would make sure to be on set. He told me that I wasn't allowed to bring my boyfriend. I just couldn't do it. I refused the campaign. I couldn't accept the money. I walked away about a week before the shoot was scheduled.
Read the full interview here.