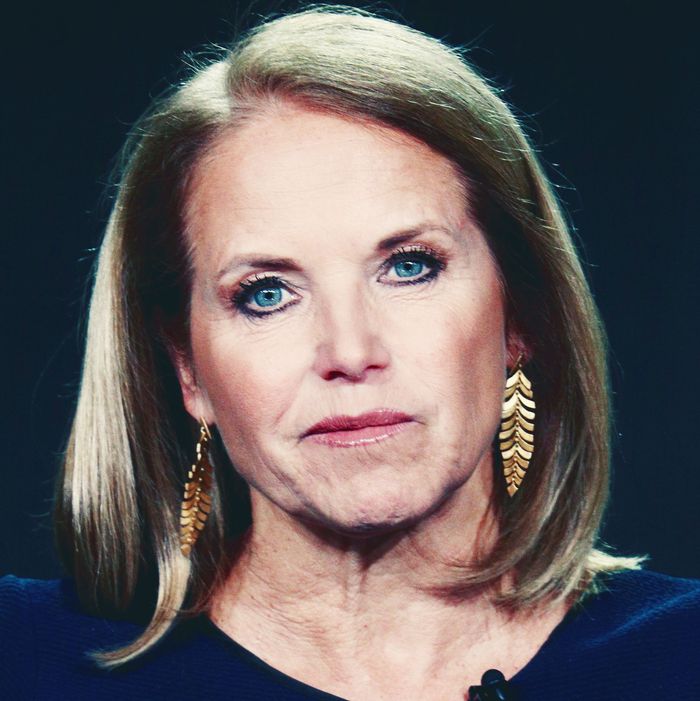 Katie Couric.
Photo: Frederick M. Brown/Getty Images
Katie Couric is sorry for saying the reason Dutch people are so good at speed skating is because they spend all their time skating on frozen canals.
"It's probably not a newsflash to tell you the Dutch are really good at speed skating," Couric said as the Dutch Olympic team entered the stadium on Friday (it was a newsflash to me). "All but five of their 110 medals they've won have been on the speed skating oval."
She then explained: "Skating is an important mode of transportation in a city like Amsterdam, which sits at sea-level. As you all know it has lots of canals that can freeze in the winter, so for as long as those canals have existed, the Dutch have skated on them to get from place to place, to race each other and also to have fun."
Some people were upset by Couric's remarks (which you can watch here in a video titled "NBC's Katie Couric Spreading Fake News About Netherland During Olympics!") and on Monday, the Dutch embassy to the U.S. tweeted at the longtime anchor, inviting her to come see "all the innovative ways the Dutch get around"
In a punny tweet later that day, Couric apologized for "being on thin ice," and said "I was trying to salute your historical passion for the sport but it didn't come out that way!"
The embassy has accepted her apology, and now we can all go back to focusing on what the Olympics is really about: Cool Teens.