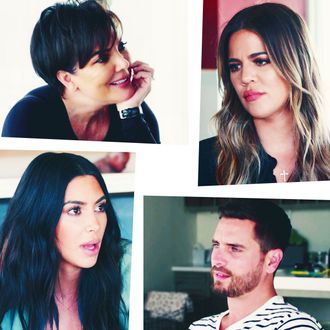 Photo: Courtesy of E! Entertainment
We're BACK, Dolls! My word, in the weeks we've been away, a new Kardashian-Jenner arrived (hey, Stormi!), Kim's shipped every last person in Hollywood a hammer, and Kylie returned to the paparazzi beat. I'm here to help you keep everything straight. Let's not waste any time, who knows how many more Calabasas babies might show up. In last night's episode, our A-plot was Kim's surrogate, our B-plot was Scott's sobriety and relationship, and our C-plot was a bug infestation. #LEGGO
Scene 3:
At Chin Chin restaurant in Studio City, both Kim Kardashian West and Khloé Kardashian dine in outfits that can only be classified as athleisure-meets-business-casual-meets-hand-me-downs. But, as always, it works. Kim, over her small salad, dim sum, and fried rice, catches Khloé up on her latest drama. The drama? Her surrogate. Unfortunately, Kim and her surrogate were spotted at a doctor's office, and fellow patients started to film Kim.
Kim's upset because she was seeing a new doctor since her regular OB/GYN, Dr. Paul Crane, was sick. This is where things get messy. Her security team were navigating the unfamiliar building and foolishly let her into the office via the front entrance and common waiting room, thus causing a commotion. Within hours of Kim and her surrogate leaving the appointment, rumors had already gotten out that she was expecting via surrogate. Kim still found joy with North, who is just now wondering why there's no baby in her mommy's belly, even though a new baby is on the way. This scene was filmed on July 26, 2017.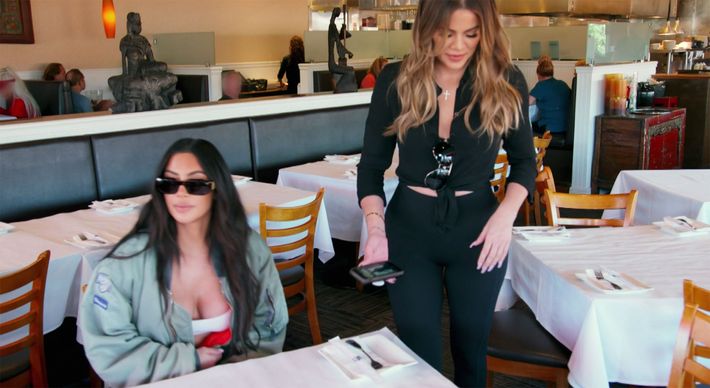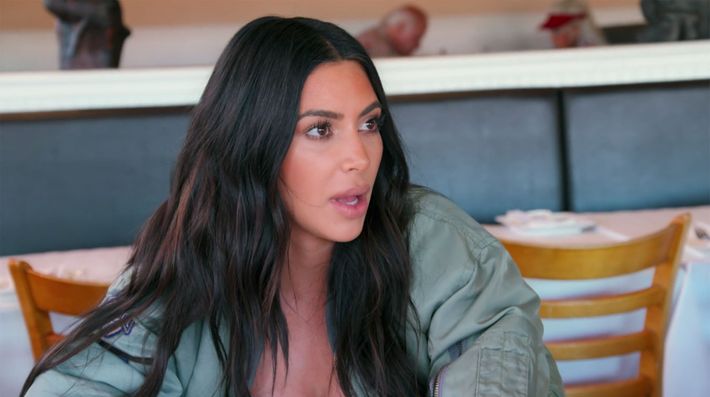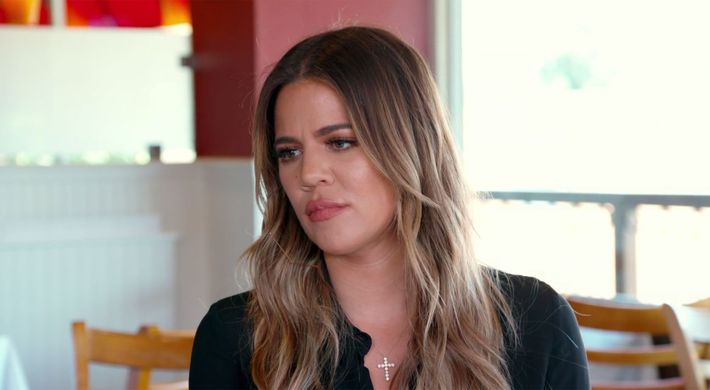 Scene 5:
At Kourtney Kardashian's Gluten-Free Palace, Kourtney organizes her children's mini (and many) cars. Khloé, who's just a few months pregnant, huffs that she's "not looking forward" to having so many senseless toys in her home once her new baby arrives. Next she moves on to shading Kim's new blonde 'do that took 12 hours. Khloé's not too keen, because she doesn't understand why Kim just can't wear a wig, or why she's trying to be a walking #TBT of her yellow-blonde days of years past. While the sisters stand around chatting, a sneaky tarantula creeps up on them and scares the shit out of the sisters, especially Kim. In her sky high heels and sheer dress, Kim races up Kourtney's steps screaming, and gets scared yet again after seeing another tarantula in her path. Kourtney and Khloé aren't as scared as Kim, but Kourtney is concerned because she's never seen any tarantulas on her property. This scene was filmed on September 4, 2017.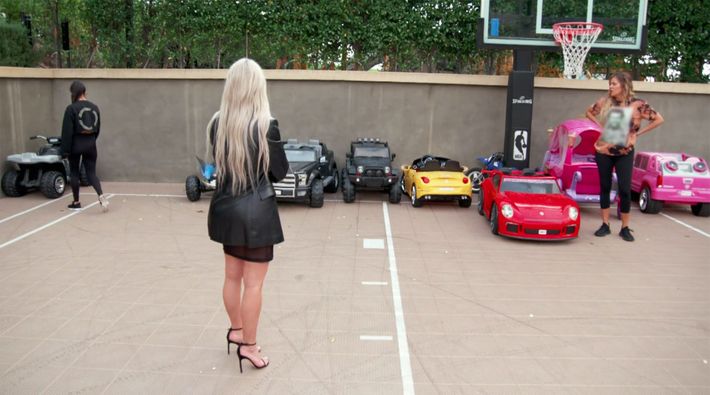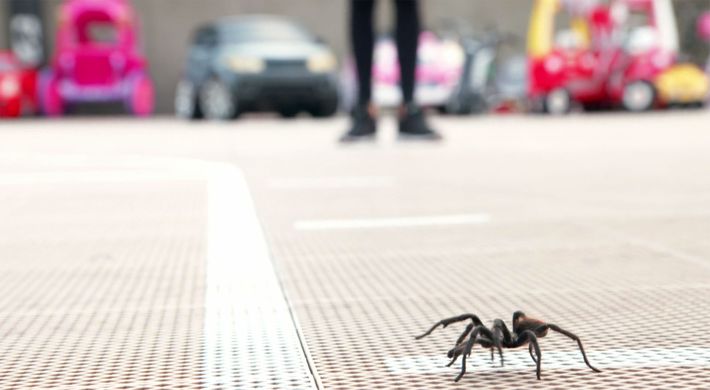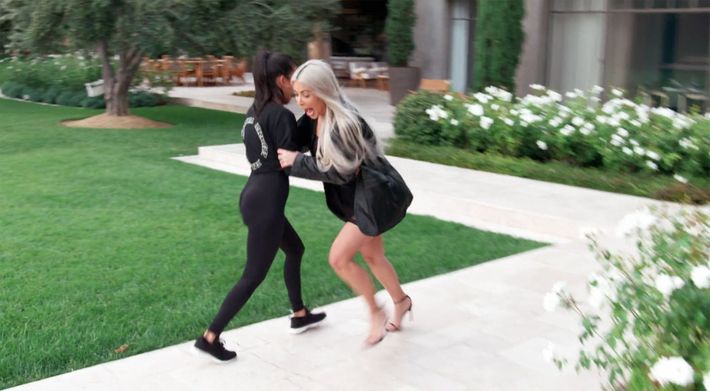 Scene 10:
In New York City, Kris Jenner and professional babysitter Scott Disick enjoy a sober lunch. Kris is in the city for New York Fashion Week, supporting her model-daughter Kendall Jenner, and her fashion show attending daughter Kim Kardashian West. Kris has also tasked herself with being Scott Disick's sober coach throughout the trip. Both she and Scott wanted to spend more time with one another, so Kris invited him to NYFW. At lunch, Scott pats himself on the back for waking up sober in NYC for the first time in a decade. Even though Scott feels on top of the world, Kris is feeling sick and would rather be home seeing her doctor than strutting through New York City without a vodka in her hand. In the middle of lunch, Scott takes a FaceTime call from his son Reign, Kris's cutest grandchild — Yep, you heard it here FIRST! Scott is very sweet with his son, blowing him kisses and acting genuinely invested in whatever toddler speak he's saying. FaceTime parenting at it's finest. This scene was filmed on September 7, 2017.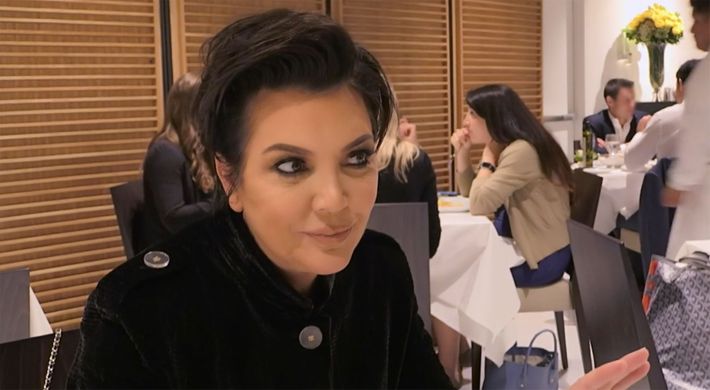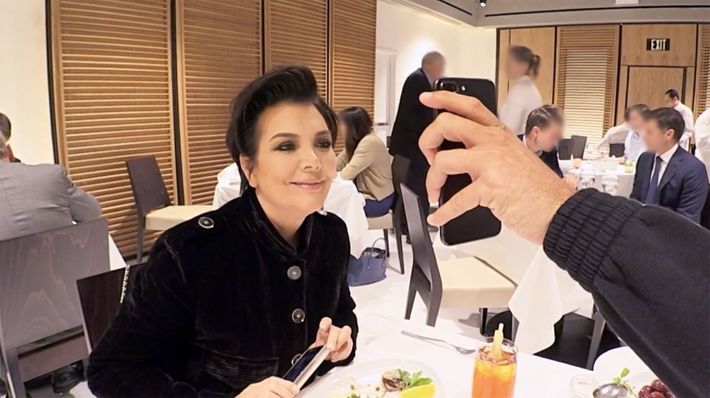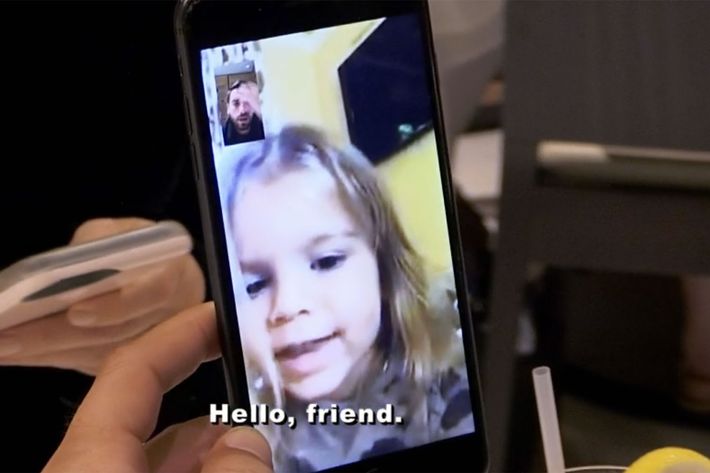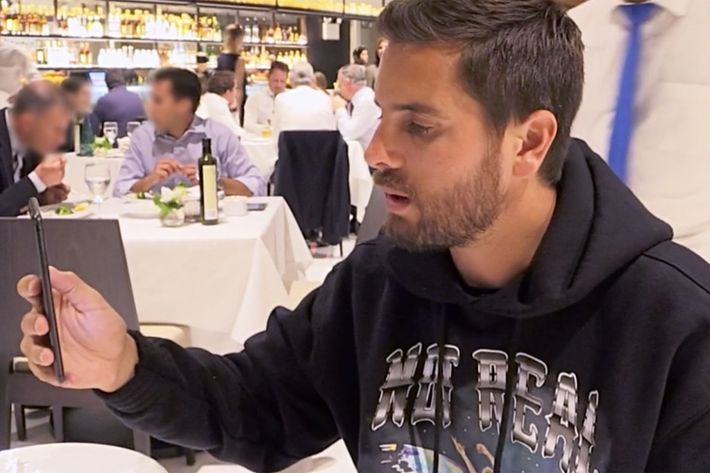 Scene 11:
In her New York City hotel room, Kim Insta-Stories new goods from her Kids Supply line with fired employee and Former Greatest Assistant of All Time (F-GOAT) Steph Shep. Kim's trying to keep her spirits up for Fashion Week, but recent news surrounding her surrogate is getting her agitated. The day before, TMZ posted more information about the identity of Kim's surrogate and it's getting harder to keep these private details private. According to Kim, the whole ordeal has become invasive and frustrating, especially since Kim doesn't even know some of the information about the surrogate herself, like her political beliefs, which have now become part of the public conversation. Kim still doesn't want to confirm the news publicly, but she does call Kanye to explain the situation. She also tells him that people are now reaching out to her asking if she's expecting, including random people she went to school with. (I have so many questions about this. How can Kim keep track of which randos she went to school with from all the other randos who contact her?)
After her call to Kanye, Kim hops on the horn with her lawyer. Her lawyer tells her to just keep contact with the surrogate and remind her that the only word that's official or that matters, is what she hears from Kim. He also reassures Kim that they will threaten to sue "the shit" out of TMZ and every other outlet that dares post private information about Kim's family. Kim hopes that the threat of legal action will stop, or slow down, the news cycle. This scene was filmed on September 7, 2017.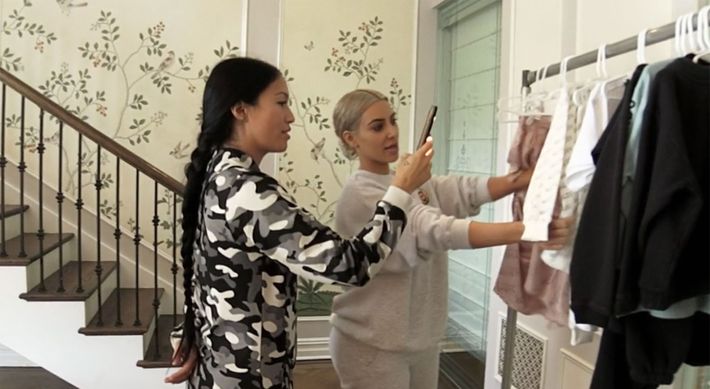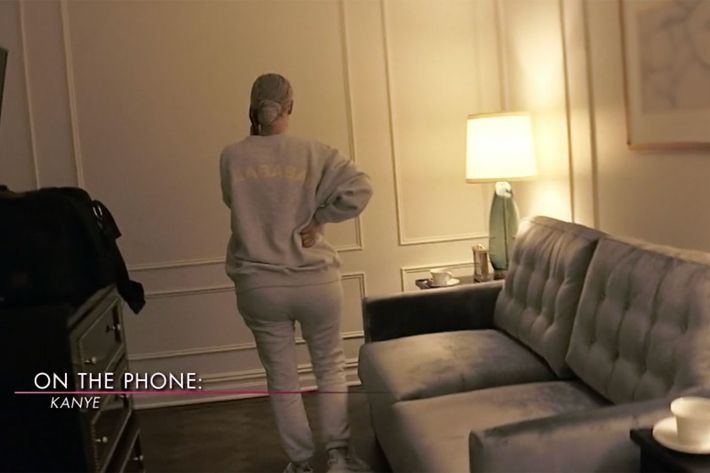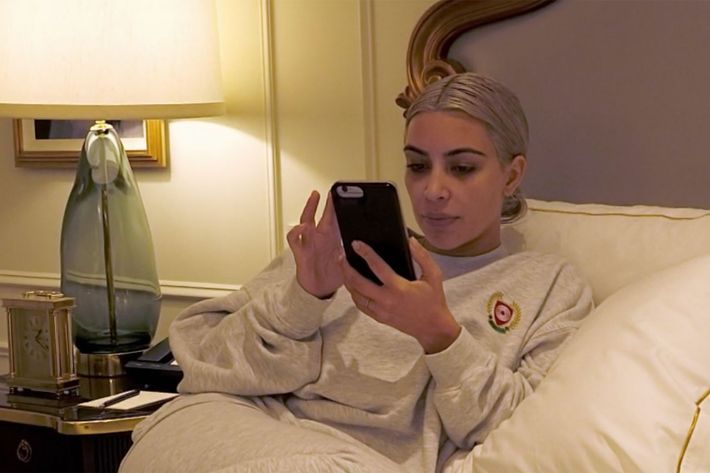 Scene 13:
Back in Calabasas, Kim's sisters Kourtney and Khloé hunker down for a three-week sleepover. Kourtney's two tarantulas have turned out to be a bigger problem than she thought, as there's an infestation on her property and it's mating season. Khloé's not too excited to have Kourtney and her screaming kids sleeping in her guest house, because she only has a few more months of "peace & quiet" but she puts her sister and her niece and nephews up. Khloé helps carry Kourtney's bags and loose towels to her guest house, where the kids run around and little Reign accurately detects leather in his auntie's home. This scene was filmed on September 22, 2017.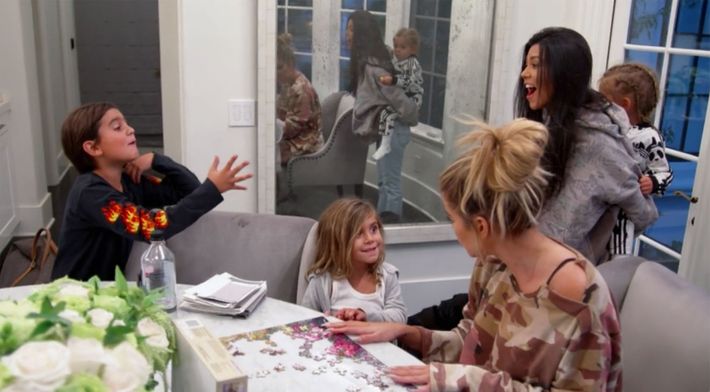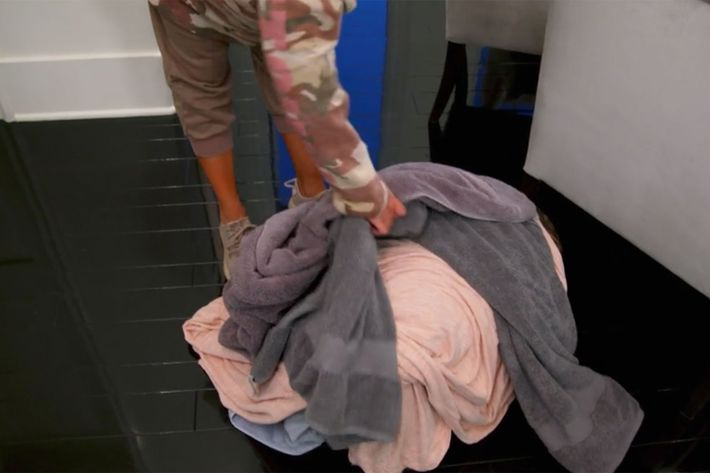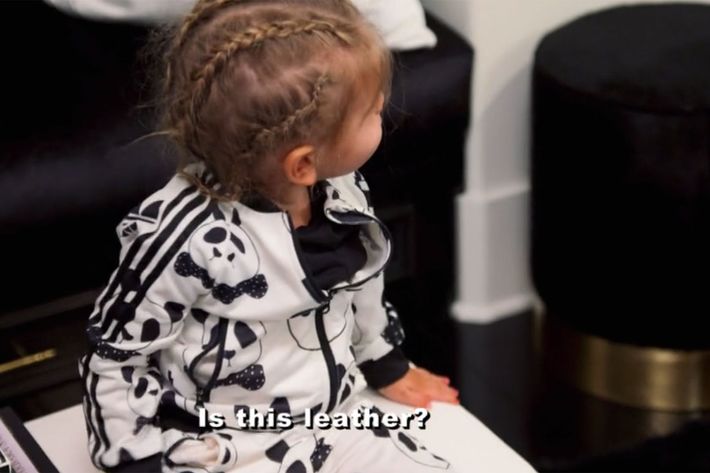 Scene 15:
Still at Khloé's, Kourtney and the kids join Auntie Koko for some s'mores in the backyard. Even though she's not enthused with them staying over for a month, Khloé figured she'd keep them entertained for the time being. That also includes a "scary story" about a human eating spider the size of cars! Whoa! While Khloé tries to make this sound spooky, something rustles in her grass. After it moves closer toward the fire, Kourtney notices that it's just a small dog (whose owner is never identified??) in a spider costume, sent to make Kourtney feel silly about evacuating her home. For whatever reason, this costumed dog stunt works, and Kourtney and her kids head back home. TV Magic! Like the Scene 13, this scene was filmed on September 22.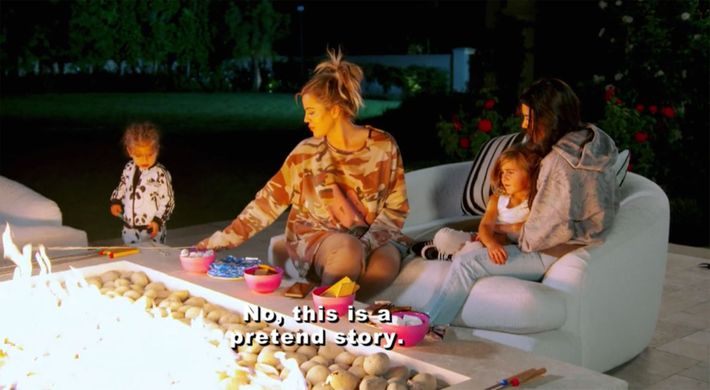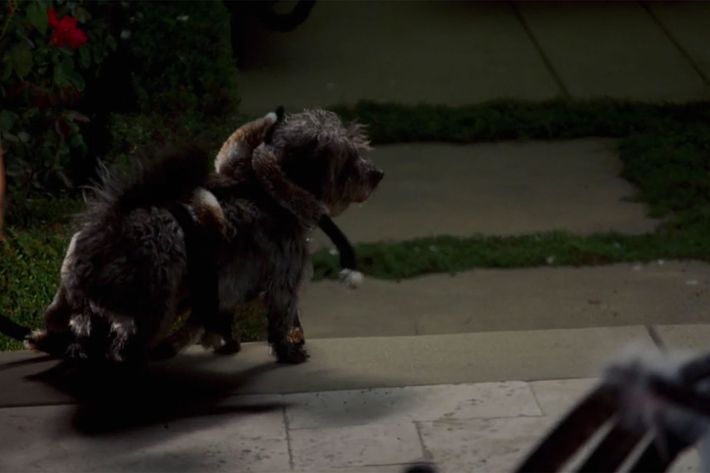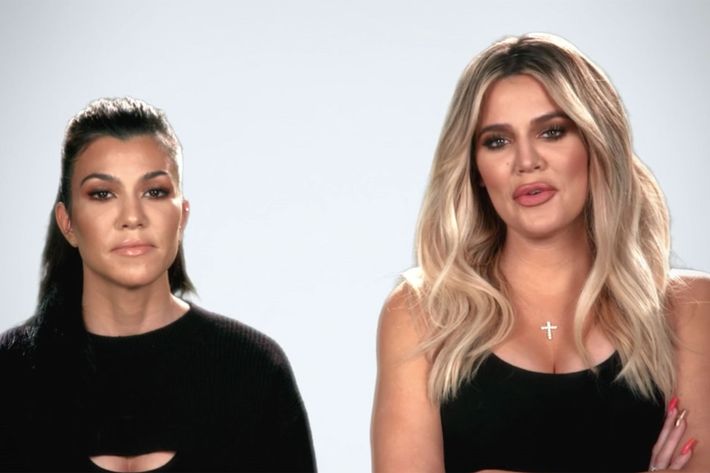 Scene 16:
In New York, Kris Jenner's only childless kid is receiving an award for Fashion Icon of the Decade, courtesy of Daily Front Row Magazine. Kris, Kim, and Scott attend in support, and Kendall gives a sleep-inducing speech to a room full of blurred faces. I mean, I've stumbled drunk into empty hotel conference rooms with more excitement than whatever little podunk assembly this was. Following Kendall's "speech" a montage of her work as a model plays, and her voiceover makes it sound like her modeling has taken her to such a place where she'll no longer be needing this show. Me Thinks Kendall is about to pull a Rob or Pregnant Kylie, and dip from the Kardashian scene. This scene was filmed on September 8, 2017.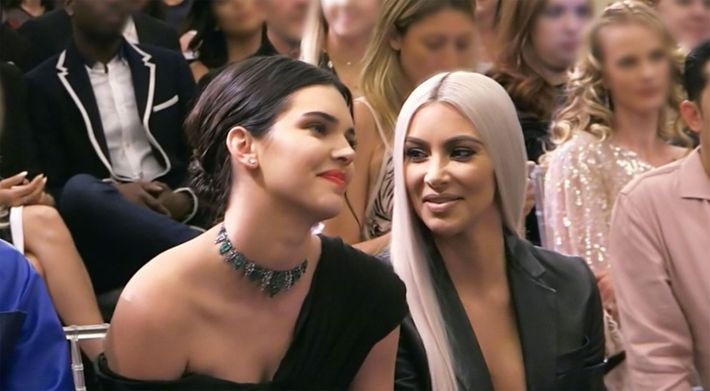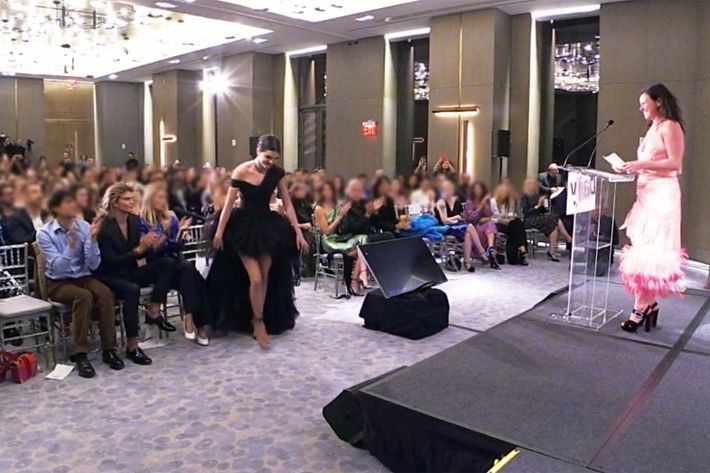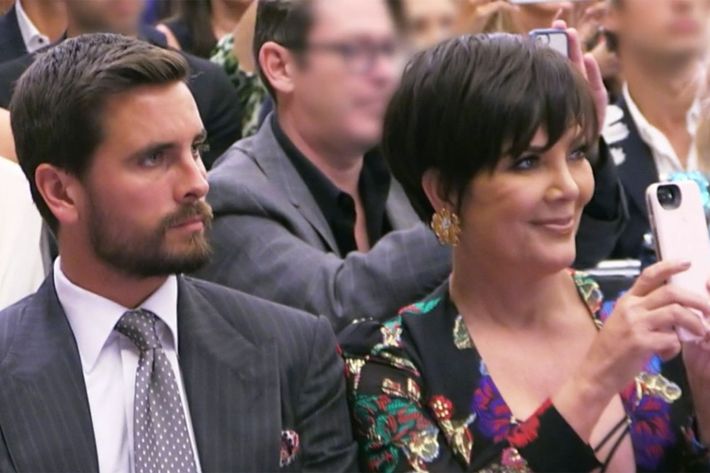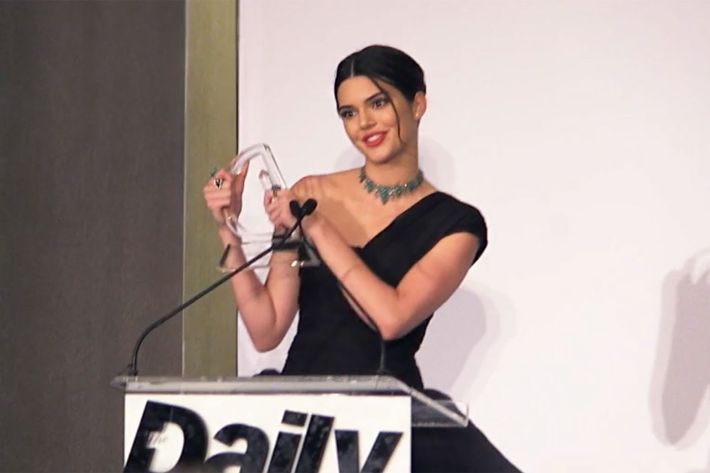 Scene 17:
After Kendall received her certificate, Kim and the fam hopped over to the Harper's Bazaar Icon party. Still shook over her surrogacy privacy being compromised, and racked with worry over questions about her third child, Kim stands frozen with anxiety before hitting the red carpet. Staring out into the distance with just a look of beautiful panic, Kim wonders just how she'll address the rumors, knowing that she doesn't want to say they don't have a surrogate, because that would be a lie, and wondering what not to say because she's not yet comfortable sharing the news. With no time left, Kim takes a few photos and then she does an interview with former E! Employee and feminist hero Catt Sadler. Of course Catt asks about the baby, and Kim calmly replies that she and Kanye will talk about the rumors when it's time. Pretty simple stuff. This scene was filmed on September 9, 2017.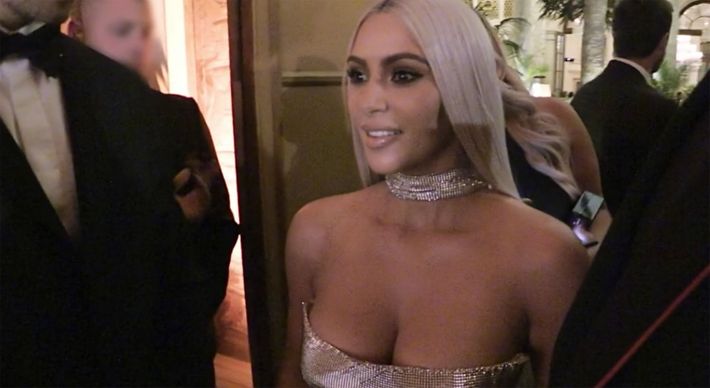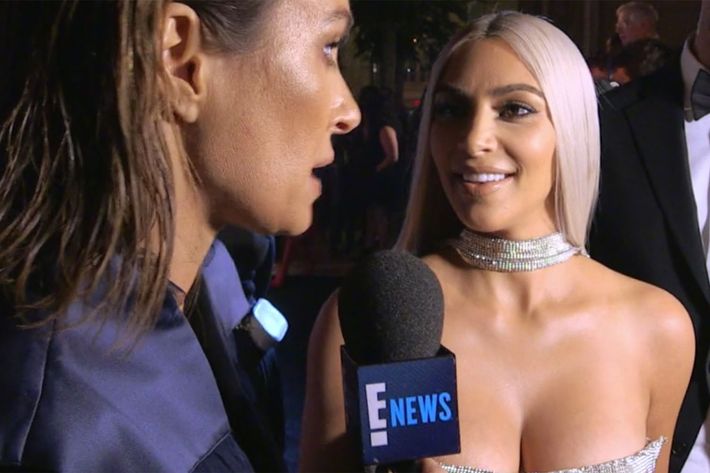 Scene 19:
Kris Jenner is back in the city she built and carries on her back, Calabasas. She hangs with Scott and his kids at Kourtney's house, but instead of tending to the kids, Kris asks Scott 20 questions about his dating life. She suspected something was up when they were in NYC, but she finally asks him point blank if he's dating Sofia Richie. Scott looks at Kris like she just admitted to being on welfare, and says he is dating the teen, and figured Kris knew. Kris, feigns excitement, asking how old Sofia is, shading him and asking if she's 20 like Kylie, of course Sofia is still 19. Joke's on us, though, because Kris isn't bothered by 34-year-old Scott dating someone who can't rent a car, because she fell in love with Robert Kardashian when she was 17, and he was almost 30. There's also the fact that Kris allowed an underage Kylie to date Tyga, and Kylie's pregnancy with a different fella, but those are just silly facts! Scott makes sure to point out that he's not doing anything illegal. Kris seems genuinely happy for Scott and even invites him and Sofia over. Ew. This scene was filmed on September 29, 2017.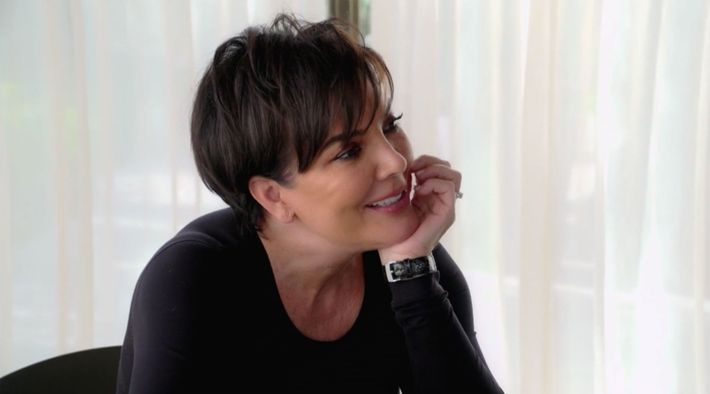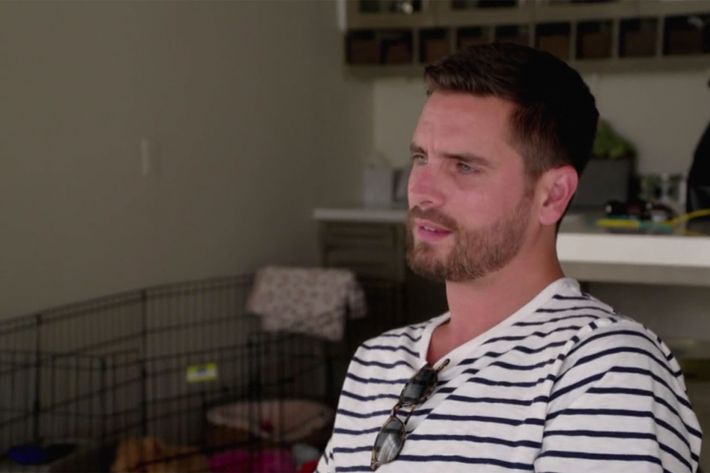 That's all for this week, Dolls! Remember: Don't let anyone Reign on your parade, follow your own North star, perhaps to Chicago, and Dream of the days where Stormi weather is behind you. Oh, also make sure you tune in next week for another #KUWTKE recap Keeping Up with Stormi's Grandma and Her Kids. #LMAOSTORMI