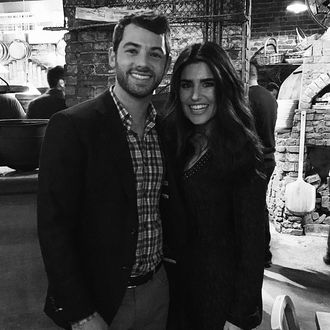 John Pence and Giovanna Coia.
Photo: Courtesy of Facebook/giovanna.coia
Although the Trump presidency has made some people significantly less horny, that doesn't appear to be a problem in the actual White House. Following rumors that Hope Hicks is dating now-departed staff secretary Rob Porter comes news that Kellyanne Conway's cousin got together with Mike Pence's nephew. Oh and they're both Trump staffers. (What nepotism?)
The Washington Post reports that Giovanna Coia, 23, and John Pence, 28, recently made it Facebook official. Coia is a White House press assistant while young Pence is the deputy executive director for Trump's campaign committee.
Congrats to the couple, who truly did find love in a hopeless place.