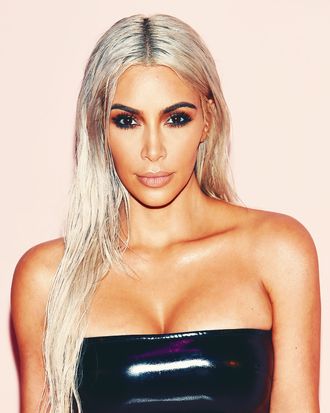 Kim Kardashian West.
Photo: Dimitrios Kambouris/Getty Images for Tom Ford
During #YeezySeason6, seemingly everyone became a Kim Kardashian West clone, but over the weekend Kim decided to dress up as another Kim: Lil' Kim. She transformed her platinum blonde hair into a shade just shy of Pepto-Bismol pink.
Writing on her blog, Kardashian West explained the inspiration behind the change: "Ever since I did the CR Fashion Book shoot and wore a pink wig, I thought it would be fun to dye my hair pink." If you recall, Kardashian West paid homage to '90s icons in the magazine last summer. The pink wig in particular was modeled after one worn by Lil' Kim.
Her hairstylist Chris Appleton explained that the pink shade will only last for a week or two, unlike the memory of Beyoncé dressed as Lil' Kim for Halloween, which will last forever.