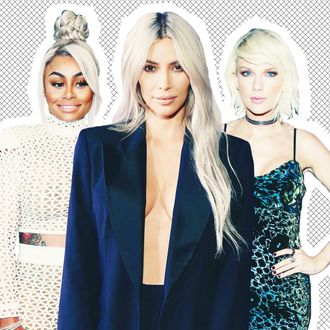 Kim Kardashian West with haters Blac Chyna and Taylor Swift.
Photo: Getty Images
Kim Kardashian West launched a new collection of heart-shaped perfumes today, and she's apparently sending samples to her "haters" as part of the promotional process. In an Instagram Story posted earlier this afternoon, Kardashian showed her followers a list of celebrities that will receive her "Bae," "Ride or Die," and "BFF" perfumes. She's sending these "Valentines" to friends like Chrissy Teigen and Lala Anthony, but she's also gifting them to her enemies, like Taylor Swift, Blac Chyna, and the dreaded Piers Morgan.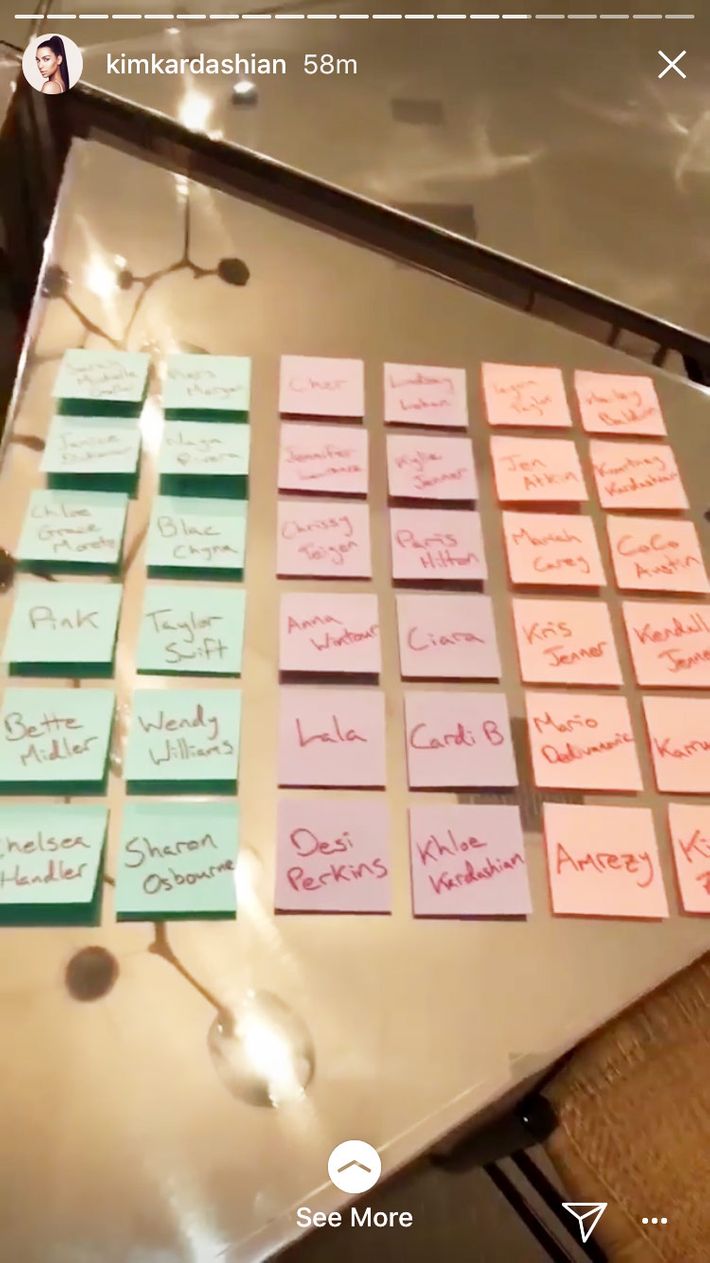 "I decided for this Valentine's Day, everyone deserves a Valentine, so I'm going to send them to my lovers, to my haters, to everyone that I think of," Kardashian said in her Instagram Story. "Because it's Valentine's Day after all." And it's time to sell perfume!
In addition to obvious "haters" like Swift, Kardashian West included on her list some more minor characters from her feuds throughout the years, like Chloë Grace Moretz, who said Kardashian West was a bad role model for girls in 2016, and Sarah Michelle Gellar, who criticized Kardashian West's Vogue cover in 2014. Wendy Williams, Bette Midler, Chelsea Handler, and Sharon Osbourne, who have all decried the reign of the Kardashian family, will get Kim K perfume, too. So far, none of these women have publicly thanked Kardashian West for their gifts.