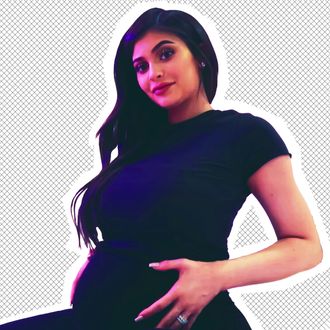 Kylie Jenner.
Photo: Courtesy of YouTube/Kylie Jenner
Welcome to You Know What I Heard, the Cut's weekly celebrity gossip column about the peregrinations of the rich and famous. Have gossip? Email me at allie.jones@nymag.com, send me a message on Twitter, or contact me on Signal (ask for the number).
Thank Kris: Kylie Jenner finally confirmed her pregnancy on Super Bowl Sunday, telling fans in an Instagram statement with beautifully non-traditional capitalization and grammar that she gave birth to a baby girl on February 1. "I've never felt love and happiness like this i could burst!" she wrote, joyously. And then she shared with the world the best (and only) 11-minute YouTube video I have ever seen in my life. It's a compilation of home videos from Jenner's pregnancy, and if you haven't watched it yet, I don't know what you're doing here. Watch it again, watch it for the seventh time:
Despite the comprehensive nature of this short film, there are still a few unanswered questions about Jenner's new "little life." For one, what's her name? Fans have been speculating that it has a butterfly theme, because Jenner wears a lot of butterfly jewelry, and Jenner's boyfriend Travis Scott has a song called "Butterfly Effect," and Jenner and Scott have matching butterfly tattoos. So the name could be: Butterfly. It could also be Mariposa, because Jenner released a new Lip Kit called "Posie K" on the day of her daughter's birth. (Kim Kardashian West also released a new line of perfumes that day. Kardashian West product launches stop for no baby.) Or: It could be a name that starts with "C," because Khloé Kardashian sent Jenner, in typical Kardashian fashion, a massive arrangement of roses in a sort-of "C" shape. Chrysalis?
I'm more interested in finding out the child's last name. According to a new report from TMZ, Jenner and Scott do not have a written custody agreement. Despite Scott's appearances in the pregnancy video, I get the sense that this baby is all Jenner's.
Selena Gomez went to rehab for treatment for "anxiety and depression" in January. Or, according to "Page Six," she went to a "wellness program" at luxury facility called Privé-Swiss in Connecticut, which caters to "individuals needing a retreat from high profile, 'always on' lifestyles." Us Weekly reports that Gomez stayed at the facility for two weeks, though she commuted to New York for work during the program. A source told the tabloid that she "feels great" now. This is Gomez's third reported rehab stay since 2014.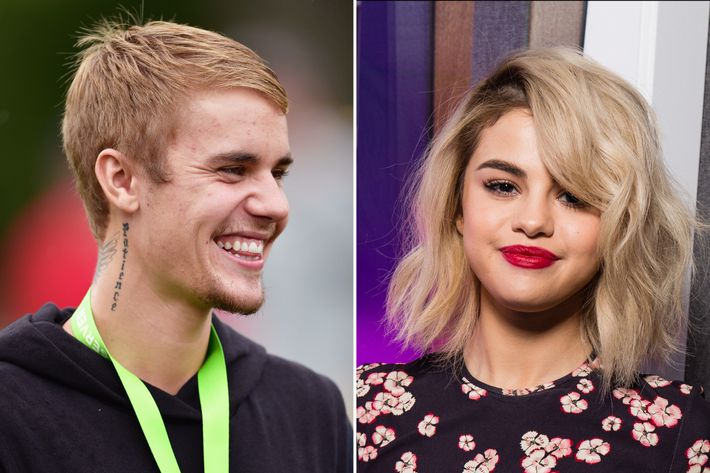 So what's going on with her on-again boyfriend Justin Bieber? According to People, he was supportive of Gomez's decision to seek treatment, and he is happy to have her back in L.A. now. "Justin and Selena are doing great," a source told the tabloid. "Their relationship is very special. They have both changed, their lives are so different and it really seems things could work out great this time. Justin realized that he needed to change, reached out for help and is doing very well."
Bieber did not seek help at a luxury rehab facility but rather from the pastors at his mega-church, Hillsong. Bieber and Gomez attended a bible study there together last week. Gomez's family still doesn't approve of Bieber.
In other healthy relationship news, Elon Musk and Amber Heard broke up for the 15th time. According to Us Weekly, the pair got back together at the end of last year, but their relationship fizzled by the mid-January. "Amber wants her independence and prefers being friends rather than romantically linked," a source told the tabloid. "Elon decided it was time to end things, and Amber agreed. They both care for one another, but the timing just isn't right," another source passive-aggressively countered.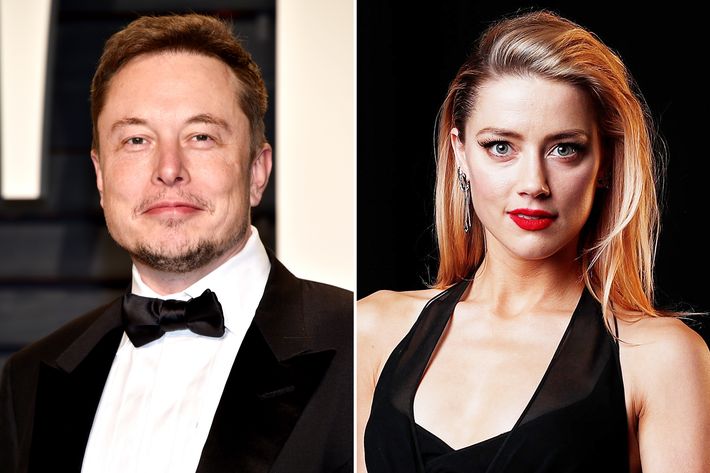 Sarah Silverman and Michael Sheen also broke up. Silverman announced the news on Twitter yesterday, which was (coincidentally?) Sheen's 49th birthday.
Emma Stone and her SNL-director boyfriend Dave McCary are still together, however. Stone was spotted leaving the SNL after-party with McCary at the Wayfarer in New York this past weekend.
Brooklyn Beckham and Kardashian-hater Chloë Grace Moretz are similarly solid: They celebrated Moretz's 21st birthday together at Beauty & Essex in L.A. last night. According to People, Tia Mowry and Stranger Things' Joe Keery were there? And Beckham and Moretz wore matching eyeliner.
Jonah Hill, meanwhile, has a new girlfriend. Her name is Erin Galpern, but that's all the tabloids know about her. If you are Erin Galpern, please come forward and share five fast facts about yourself.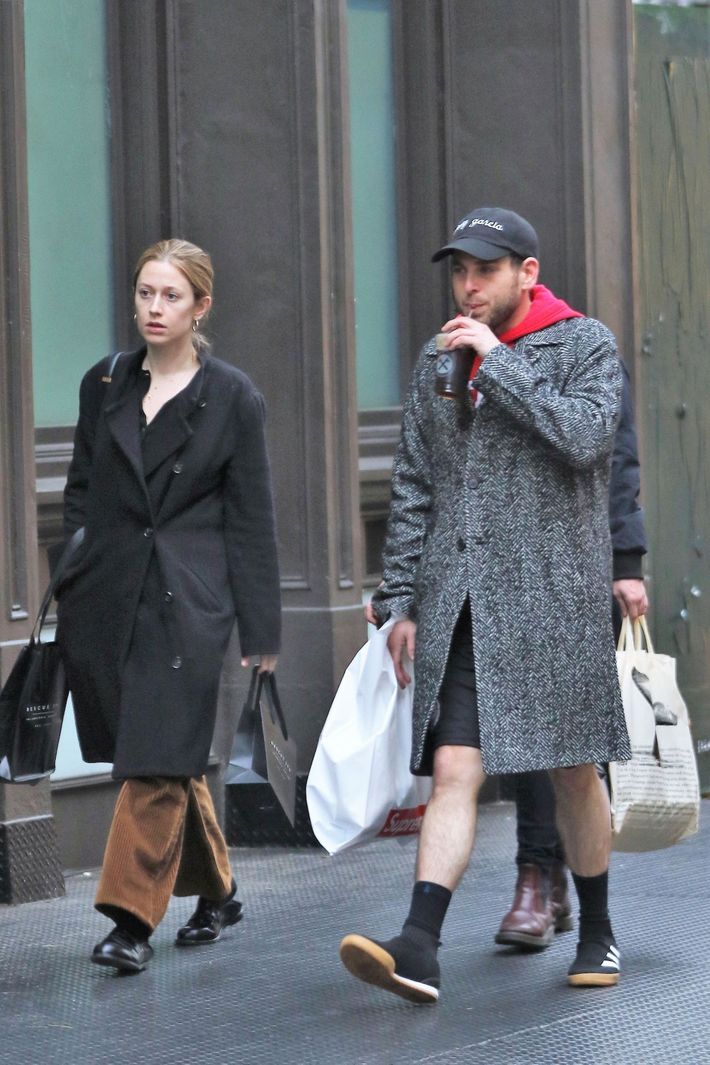 One small blessing from this week:
Demi Lovato used Instagram like the rest of us.
Finally, I'll leave you with a tweet that Bridget Moynahan sent during the Super Bowl on Sunday:
Nick Foles and the Eagles, of course, ended up defeating the Patriots and their 40-year-old quarterback Tom Brady. And you know the history: Brady left Moynahan when she was newly pregnant with their son at the end of 2006. Brady then quickly (very quickly) started dating Gisele Bündchen, and the rest is gossip history. For those who feel like reminiscing, I recommend Moynahan's delightful 2008 interview with Harper's Bazaar.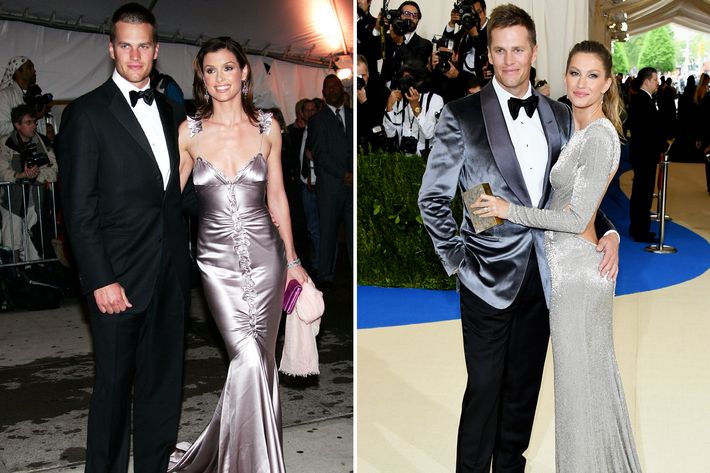 Thank you all for gossiping this week! Don't forget to email me at allie.jones@nymag.com, send me a message on Twitter, or contact me on Signal, if you'd like to chat more about Kylie Jenner's baby or anything else.