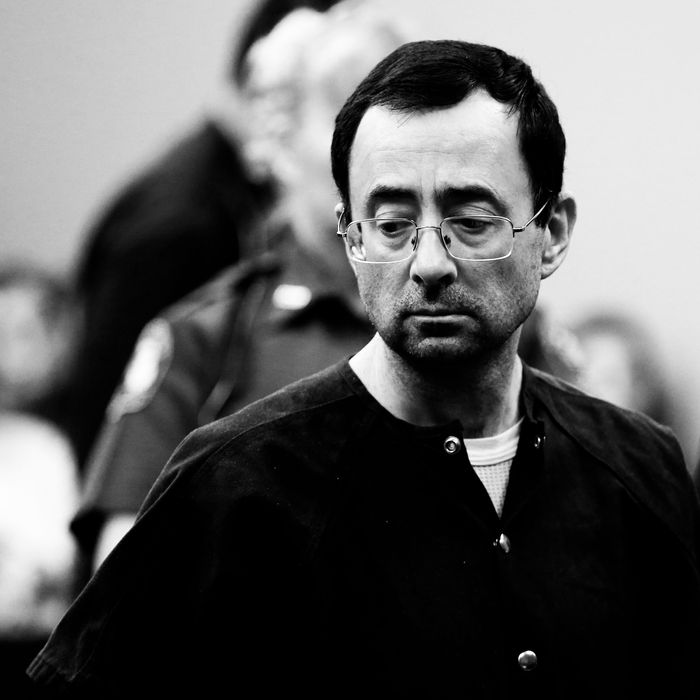 Larry Nassar.
Photo: JEFF KOWALSKY/AFP/Getty Images
The father of three girls who have accused Larry Nassar of sex abuse was tackled and escorted out of a Michigan courtroom on Friday after he attempted to attack the former USA Gymnastics doctor.
As the Associated Press reports, Randall Margraves was tackled to the ground by court bailiffs after he lunged at the disgraced former sports physician during a court hearing. Two of Margraves's daughters, Madison and Lauren, had just given statements in court about the abuse they endured from Nassar before the attempted attack. The girls also told the court that their older sister had been molested as well.
Margraves then asked the judge to give him "five minutes" in a locked room with Nassar. When the judge said she could not do that, the father asked for just one minute. Once the judge declined that request, he reportedly rushed at the defense desk to attack Nassar.
According to Michigan Radio, Assistant Attorney General Angela Povilaitis addressed the courtroom after the incident, saying physical violence was unacceptable because it allows Nassar to "win." She added, "Use your words."