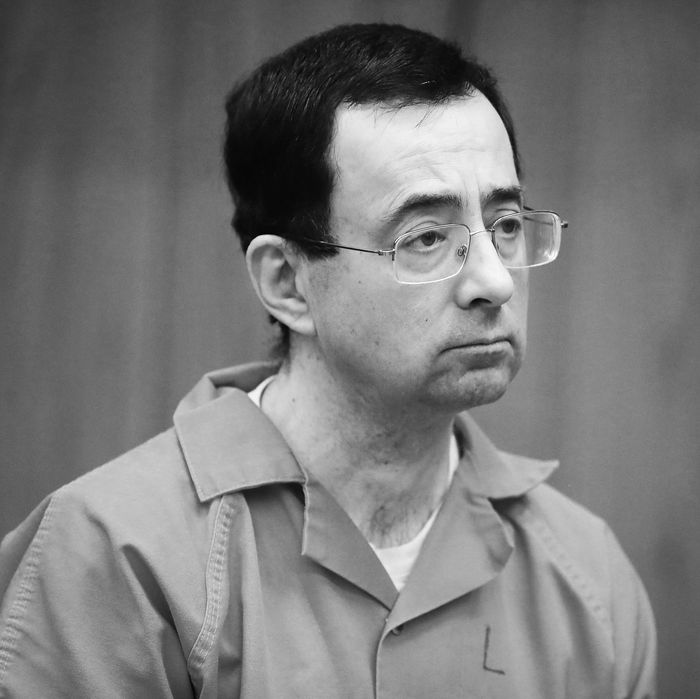 Larry Nassar.
Photo: Scott Olson/Getty Images
On Monday, former USA Gymnastics doctor Larry Nassar received his third prison sentence after being accused of sexually abusing more than 140 women and girls. The disgraced ex-physician was sentenced to another 40 to 125 years in prison — bringing an end to three weeks of powerful testimony from his victims.
Nassar, 54, had pleaded guilty in Eaton County to three counts of criminal sexual conduct. During the Monday sentencing hearing, Judge Janice Cunningham told Nassar that she felt he was still in "denial" about his crimes. "I am not convinced that you truly understand that what you did was wrong and the devastating impact you've had on the victims, family, and friends," she said, per CNN.
The new 40 to 125 year prison sentence is Nassar's third since December. He was also sentenced to 40 to 175 years in Ingham County, Michigan, as well as 60 years in federal court. During the most recent trial, the father of three sex-abuse victims lunged at him in court after a judge denied his request for "five minutes" in a locked room with Nassar.