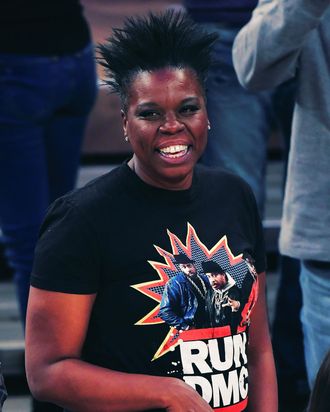 Leslie Jones.
Photo: James Devaney/Getty Images
There are so many reasons to watch Olympic figure skating. But if you haven't yet seen I, Tonya or aren't interested into the drama or the outfits, tune in for Leslie Jones's commentary on the costumes. Jones, via Twitter, made a name for herself as chief Olympic fashion critic. Luckily, she did this at a time when the other fashion critics were busy with New York Fashion Week. It's not the first time she's been the best voice in the fashion industry.
Like a more enthusiastic Joan Rivers, she eviscerated some of the poor Olympic skaters. She dismissed a man's shirt, comparing it to "a greeter at Walmart." She also highlighted the inequity in male vs. female costumes, and demanded that men get better suspenders.
But the things she loved, she really loved! Leslie's favorite things? Ski suits, sparkly jackets, and faux-hawks.