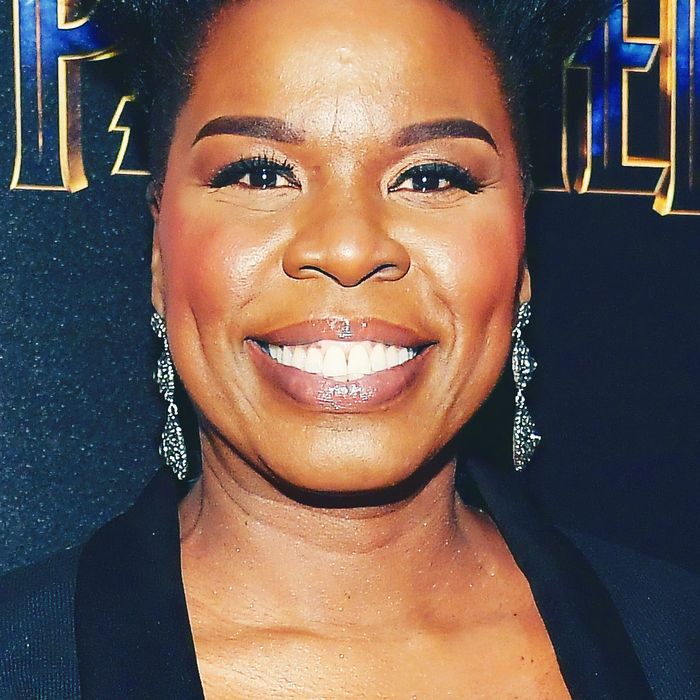 Leslie Jones.
Photo: Roy Rochlin/Getty Images
Leslie Jones, who's been an official — and unrivaled — NBC commentator from afar during the 2018 Winter Olympics, has finally made it to the Games, and Thank God. Jones appears to love the Olympics more than most people love their significant others, and if there's one person who deserves to be in Pyeongchang right now, it's her.
It's hard to explain what makes her commentary so endearing and hilarious — maybe it's because she's shamelessly thirsty for hot lugers, maybe it's because just like the rest of us, she doesn't really seem to understand what the hell is going on during most sports. Whatever it is, it's inimitable, and we're so fortunate to be able to follow along with her as she makes fun of figure skaters' costumes and loses her mind over ramen.
Live, from Pyeongchang, it's Leslie Jones.