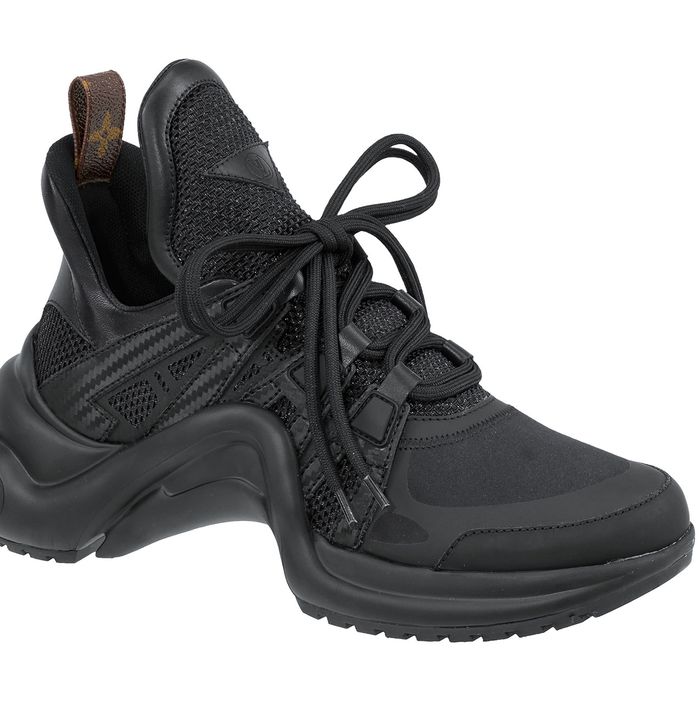 If you're looking to dip your toes into the "ugly" sneaker movement, run — don't walk — to the Louis Vuitton spring 2018 Archlight pop-up, which is open to the public Thursday, February 8 through March 10. If you're smart, you'll get there when it opens at 11 a.m.
Select stores around the world will pre-launch the Archlight sneakers before the worldwide launch on February 23. The Soho pop-up, located at 122 Greene Street, will be the only dedicated sneaker pop-up in the world and will carry an exclusive all-black colorway. Because everyone knows New Yorkers love to wear all-black.
These sneakers, which cost a cool $1,090, embody the ideal balance of avant-garde and practical. They've got a chunky heel that looks like a pump, plus a large tongue, which gives it the appearance of a high-top. They're "ugly" in the best way.
Much like Nicolas Ghesquière's accompanying spring collection, they combine classic shapes with futuristic ones, making the Archlight the perfect shoe for 2018.
See all the colorways, below.