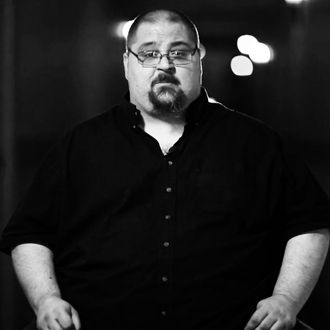 Aaron.
Photo: Courtesy of 9news.com
In the wake of the horrific Stoneman Douglas school shooting in Parkland, Florida, one man came forward to tell his story of almost becoming a school shooter.
Aaron wrote to KUSA, Denver's NBC affiliate, with a powerful account of his high school days. He shared that they were difficult and filled with bullying, and that he suffered from mental-health issues. "A bigger issue was love," he wrote. "I had a severe lack of love, and I really think this kid did too."
Aaron also says that, in 1996, he wanted to carry out an attack on his school — but was stopped because of a lack of access to guns:
I didn't have access to an assault rifle.




I was almost a school shooter.




I am not a school shooter because I didn't have access to guns.




Guns don't kill people, people kill people.




But people with guns kill lots of people.
In related news, the Florida State House voted down a motion to hear a bill that called for the ban of assault rifles. Read Aaron's full letter here.