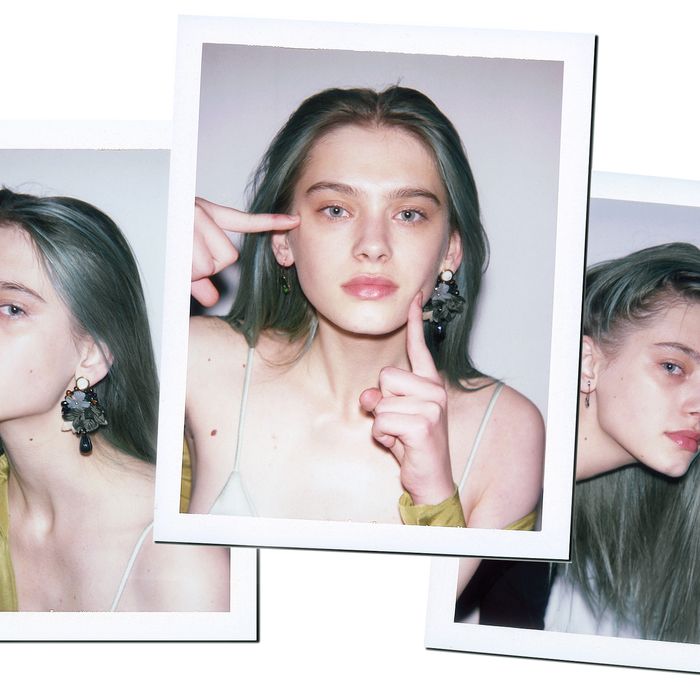 Left, Belyaeva wears Alberta Feretti, Off-White, and Lizzie Fortunato; Center, Belyaeva wears Alberta Feretti, Off-White, and Lizzie Fortunato; Right, Belyaeva wears her own clothes.
Photo: Lucas Michael. Photo Editor: Biel Parklee.
Sasha Belyaeva is a triple threat, but not the kind you think. Belyaeva, who recently moved to New York and dyed her hair a mermaid-like shade of green-blue, is a model, violinist, and economics student. When asked about her range of interests, she said, "You have to understand numbers and you have to understand people." Belyaeva spoke with the Cut about Nikola Tesla, Saint Laurent, and her sweet tooth.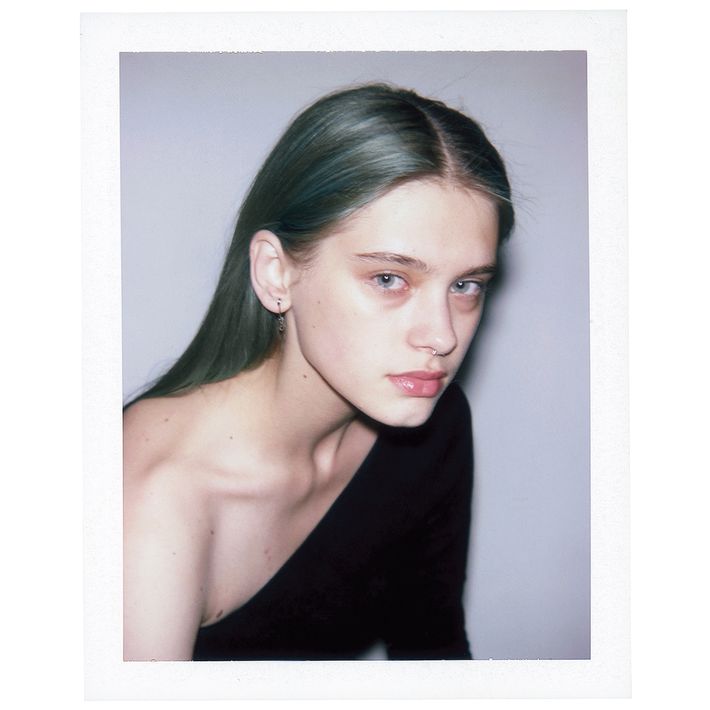 If you could be a magazine, what magazine would you be? 
Numero. I have no idea why.
If you could speak to animals, which animals would you want to talk to?
Elephants. They have a great memory.
Sneakers or slippers? 
Neither of them, but let's say sneakers.
What's something your social-media followers don't know about you? 
They know pretty much everything, I'm pretty open.
What was the last website you looked at?
The translation of an English word to Russian. That's what I do all the time.
If you could be outfitted by one designer for the rest of your life, whom would it be?
Why choose one when you can choose them all? But Saint Laurent, if I had to choose one.
What time is your alarm set for in the morning?
Usually I don't have an alarm, but 9 if I do.
What do you eat for breakfast?
Avocado toast with coffee.
If you could only eat three things for the rest of your life, what would they be?
These questions are so brutal! I love these Russian marshmallows, bananas, and pumpkin pie with ice cream on top. I just chose all the sweet things.
If you were a color? 
Navy blue.
If you could be trapped in an elevator with one person, who would it be?
Nikola Tesla would be fun.
If you could tell Donald Trump one thing and make sure he would listen, what would it be? 
Please do your job. Do your job well.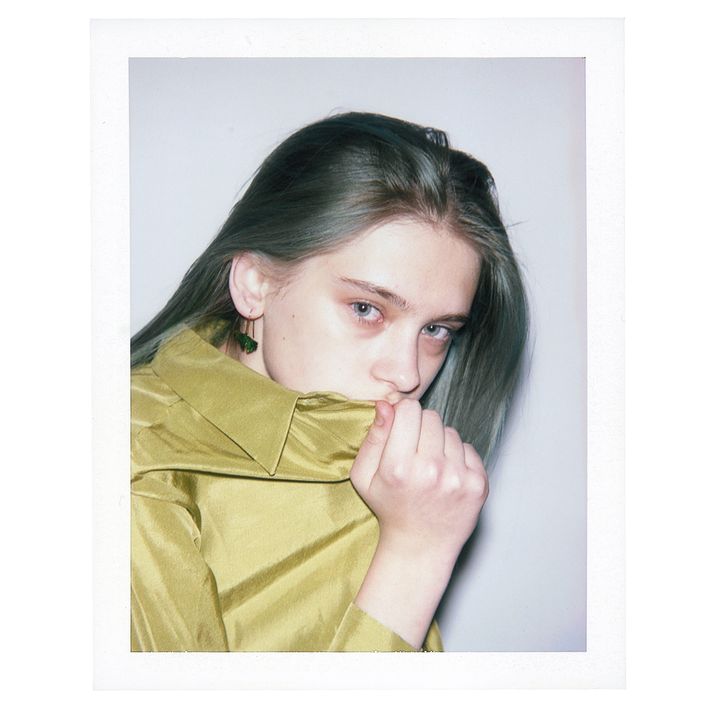 Sasha Belyaeva wears Alberta Feretti jumpsuit, $1,695 at Farfetch, Off-White slip dress, $1,595 at Farfetch and Lizzie Fortunato earrings $345 at Saks Fifth Avenue.