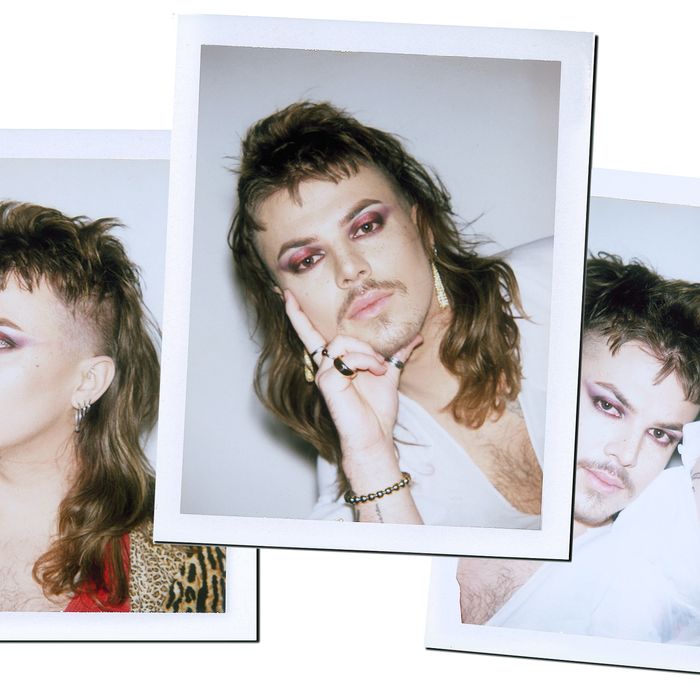 Left, Stanley wears their own clothes; center, Stanley wears a Jil Sander dress, John Hardy earrings, Lagos bracelet, and Pomellato rings; right, Stanley wears a Jil Sander dress, John Hardy earrings, Lagos bracelet, and Pomellato rings.
Photo: Lucas Michael. Photo Editor: Biel Parklee
It takes a big personality to pull off a mullet in 2018, but Slater Stanley could pull off three. Stanley is a makeup artist whose work has been featured in French Vogue (on Björk, no less), Glamour, and Paper magazine. A former drag queen in Shanghai, they're also using makeup artistry for good. This month, Stanley launched a program teaching older gender non-conforming people and transgender women how to use makeup techniques like contouring and stubble-correcting to physically express their identity. The message is clear: no matter who you are, if you want a killer cut crease, Stanley will give it to you.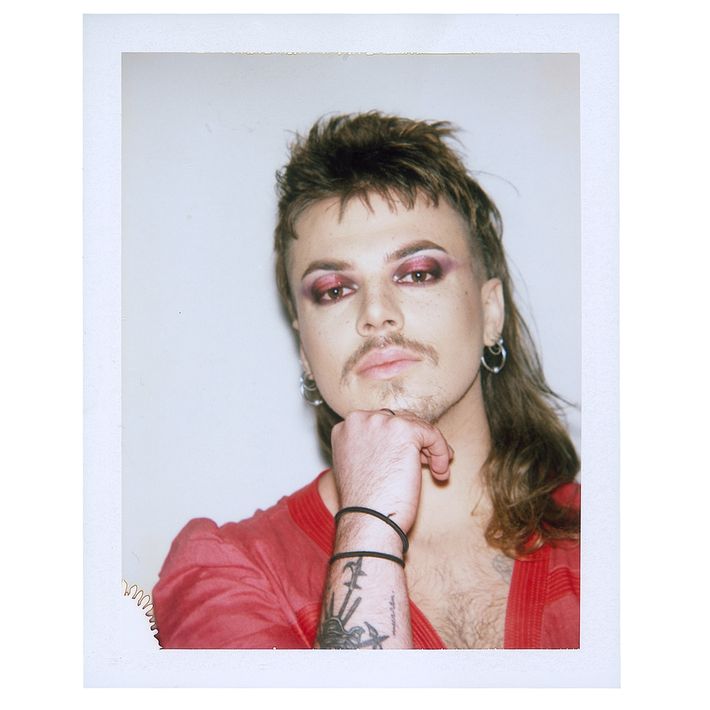 If you could be a magazine, what magazine would you be? 
I want a magazine discussing the intersection of veganism and queerness. I also have a little cooking show that I'm working on and I'm trying to make veganism more accessible to my community, like finding low-cost options in food deserts and learning how to make a lot of things out of a few, simple, plant-based ingredients.
If you could speak to animals, which animals would you want to talk to?
Um, probably anteaters. I'm so interested by that long nose. I can't get enough of it. They're so cute!
Sneakers or slippers? 
Slippers, definitely.
What's something your social-media followers don't know about you? 
Sometimes people come up to me in real life, and are surprised by how short I am. I'm only 5'5". Maybe it's my hair; it's a lot of hairspray.
What was the last website you looked at?
I'm trying to learn Spanish, so I look up Spanish-English translations a lot.
If you could be outfitted by one designer for the rest of your life, whom would it be?
I do like me some Balenciaga. Don't mind if I do.
What time is your alarm set for in the morning?
9:30.
What do you eat for breakfast?
I like make my açaí bowls. Despite what my social media suggests, I stay home a lot and I'd rather have people over and eat rather than going to a bar.
If you could only eat three things for the rest of your life, what would they be?
Jackfruit, tofu, and watermelon.
If you were a color? 
Forest green.
If you could be trapped in an elevator with one person, who would it be?
Lucille Ball.
If you could tell Donald Trump one thing and make sure he would listen, what would it be? 
Check your privilege.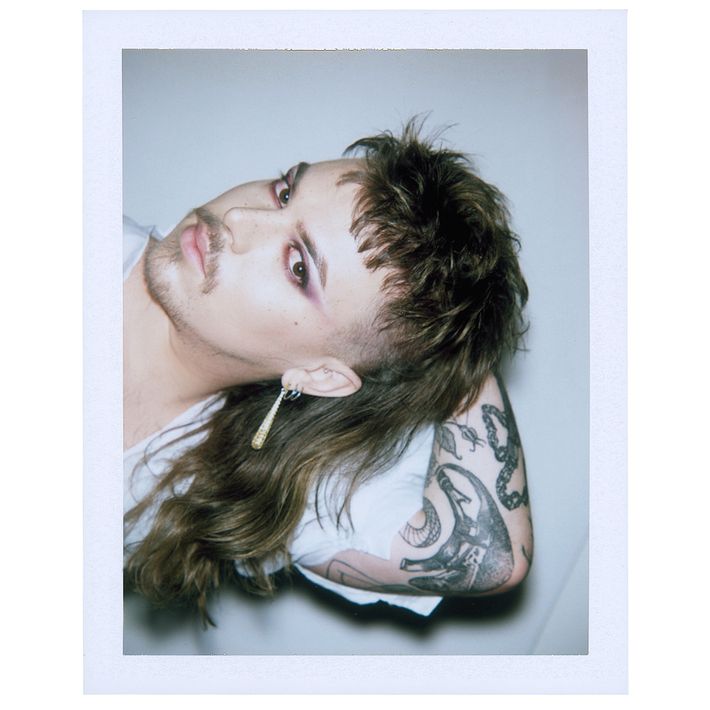 Slater Stanley wears a Jil Sander dress; John Hardy classic chain drop earring in 18K gold, $2,300 at John Hardy; LAGOS gold bracelet, $4,800 at LAGOS; Pomellato M'ama non m'ama ring, $2,500 at Pomellato; and Pomellato ring iconica, $3,510 at Pomellato.