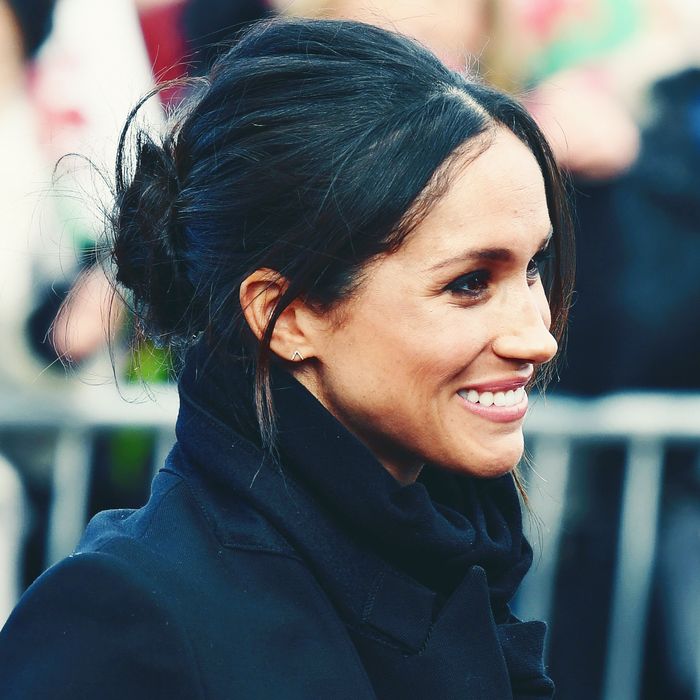 Meghan Markle.
Photo: Anwar Hussein/WireImage
On Tuesday, we found out that literal suit-wearer Meghan Markle's Suits co-workers use a "secret code" to talk about Prince Harry on set. And now, E! reports the California queen is just as sneaky when it comes to going out unnoticed in her new hometown of London.
According to E!'s sources, Markle can't go out anymore without being recognized (which isn't surprising). But she's actually been able to "sneak in and out" of Kensington Palace's six entrances from time to time — similar to how Princess Diana would "get in and out using a wig or hiding down in a car." Per E!:
"Kate can be spotted almost every day if people looked for her. But Meghan and Harry have taken their privacy to a whole new level. They swap cars all the time, Meghan's been using different disguises, hats."
Hmm … we're not so sure these royal hats would be much help, but good on her for trying.