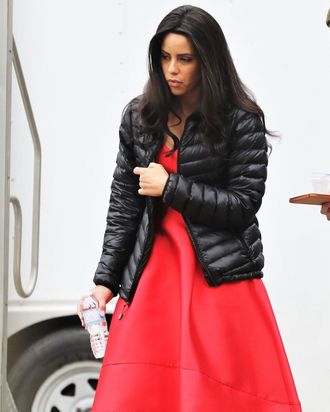 Parisa Fitz-Henley as Meghan Markle.
Photo: JUKI/JKING / BACKGRID
Just like Prince William and Kate Middleton before them, soon-to-be-married couple Meghan Markle and Prince Harry's royal/Suits love story is getting the Lifetime treatment. The movie, titled Harry & Meghan: A Royal Romance (of course), has already started filming in Vancouver — and on Wednesday, we finally got the first paparazzi pictures from the set.
Parisa Fitz-Henley, who plays Markle, was spotted on set wearing a black puffer coat over a red dress that looks a lot like the outfit the future royal wore during a July appearance on the Today show (just a couple of weeks after she met her ginger prince). Meanwhile, Murray Fraser, who plays Prince Harry, was pictured wearing a nondescript black suit (and a red parka to keep warm in between shots).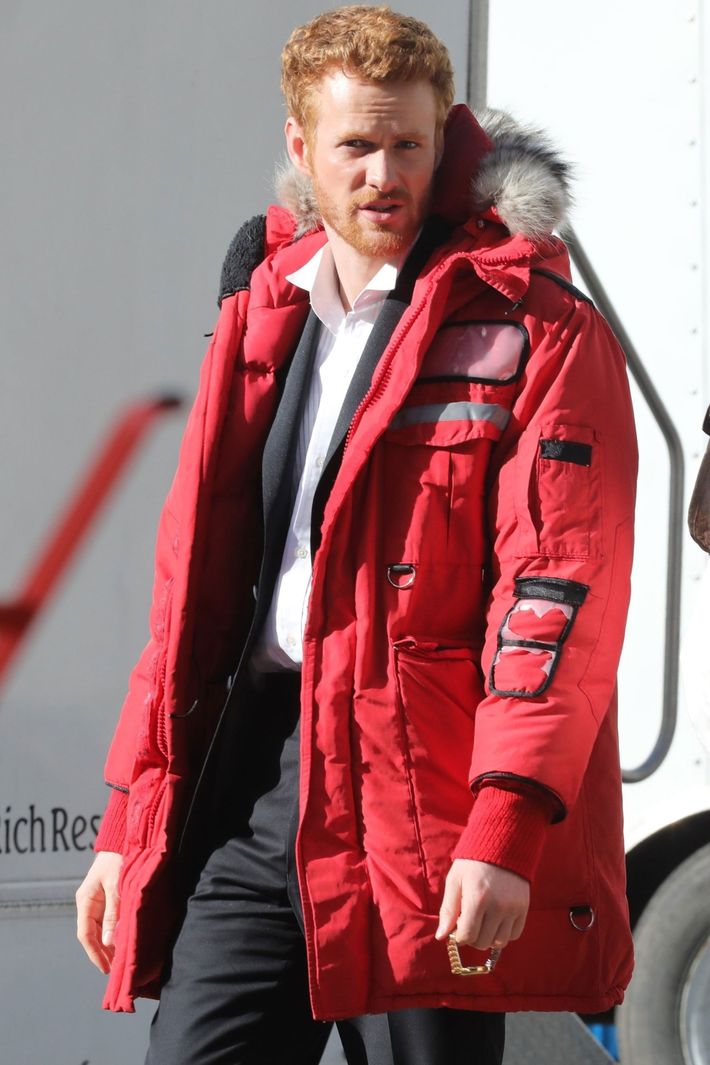 Meanwhile, Fitz-Henley has also been actively posting pictures from the set on Instagram the past few days, including shots of (fictional) Princess Diana, young Meghan, and a (gasp) bed scene between Markle and Prince Harry, during which she is wearing a fuzzy pink robe (seems off-brand for the usually chic Markle but whatever!).
We can only hope the movie will re-create the harrowing pony-biting incident as well.