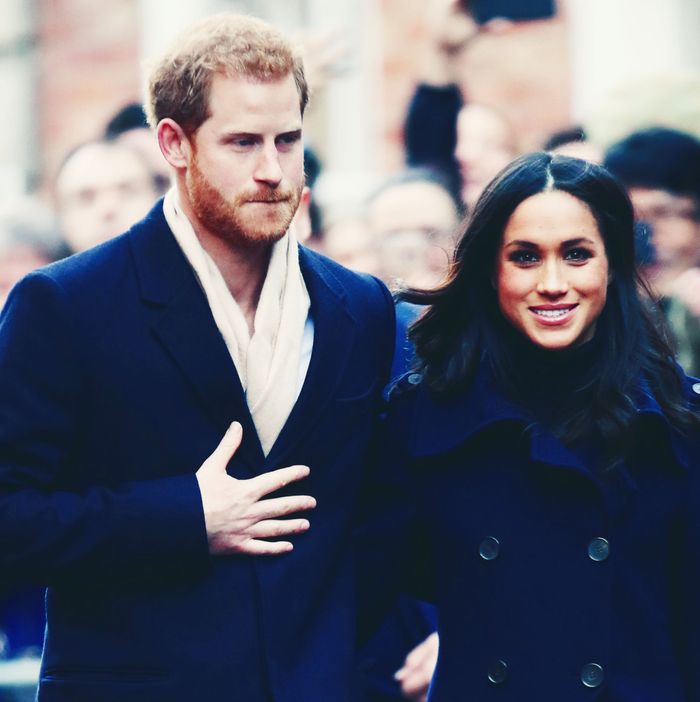 Prince Harry and Meghan Markle.
Photo: Chris Jackson/Getty Images
With Royal Wedding 2.0 only a few short months away, California queen Meghan Markle and Prince Harry are presumably in full-on wedding planning mode. But it appears they are taking a break from deciding who to not invite to their nuptials for some romance — or at least, they're going to Scotland on a work trip on Valentine's Day Eve.
The literal suit-wearer and her royal ginger are set to be in Edinburgh on February 13 (the day before Valentine's Day, of course) for their first official joint visit to Scotland, E! points out. They apparently have a packed itinerary — including a visit to a castle, where they will greet a band and witness some gun firing. They will also visit a sandwich shop that donates its profits to social causes and attend a reception for youth at the Palace of Holyroodhouse.
It's unclear whether the couple will be spending the night in Scotland or heading back to London. But if they do decide to ring in their first engaged Valentine's Day in Edinburgh, at least we know they'll have a very cozy time.