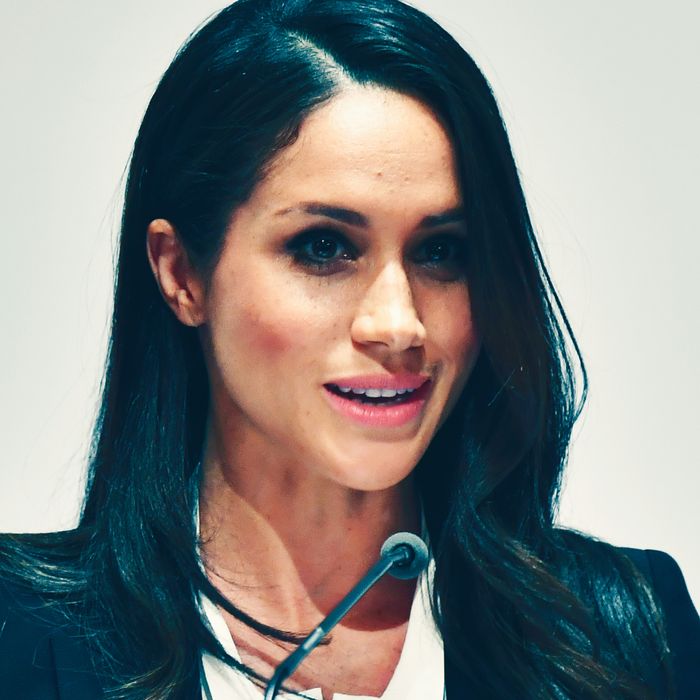 Meghan Markle.
Photo: WPA Pool/Getty Images
Meghan Markle startled the British press earlier today when she stepped out in a striking Alexander McQueen tuxedo. It was her first public nighttime appearance with Prince Harry since their engagement.
Markle was presenting a prize at the Endeavour Fund Awards, which honor wounded servicemen and -women.
"Thank you so much," Markle said as she took the stage. "I'm truly privileged to be here."
But when she handed the mic to her co-presenter to name the recipient he began to fumble with papers. Slowly, the audience started to laugh as the pair couldn't seem to figure out who was getting the honor.
Still, Markle handled the snafu with the grace of a lifelong performer. She brushed her hair behind her ears, continued to smile, and waited it out. And eventually, the honoree was named.
Royal decorum-watchers have pointed out that Markle has again broken tradition by appearing publicly with Prince Harry when she's still just an almost-royal. But at this point, isn't that the goal?
Watch the video below.