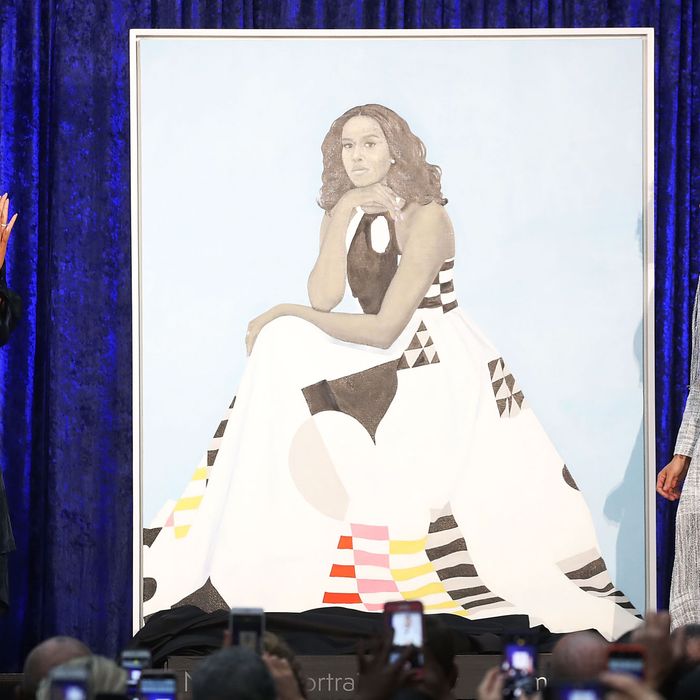 Former First Lady Michelle Obama and artist Amy Sherald.
Photo: Mark Wilson/Getty Images
Michelle Obama's floor-length gown in her national portrait by artist Amy Sherald was inspired by a cotton poplin dress in Michelle Smith's spring 2017 Milly collection — a line that was inspired by a political message, according to the designer.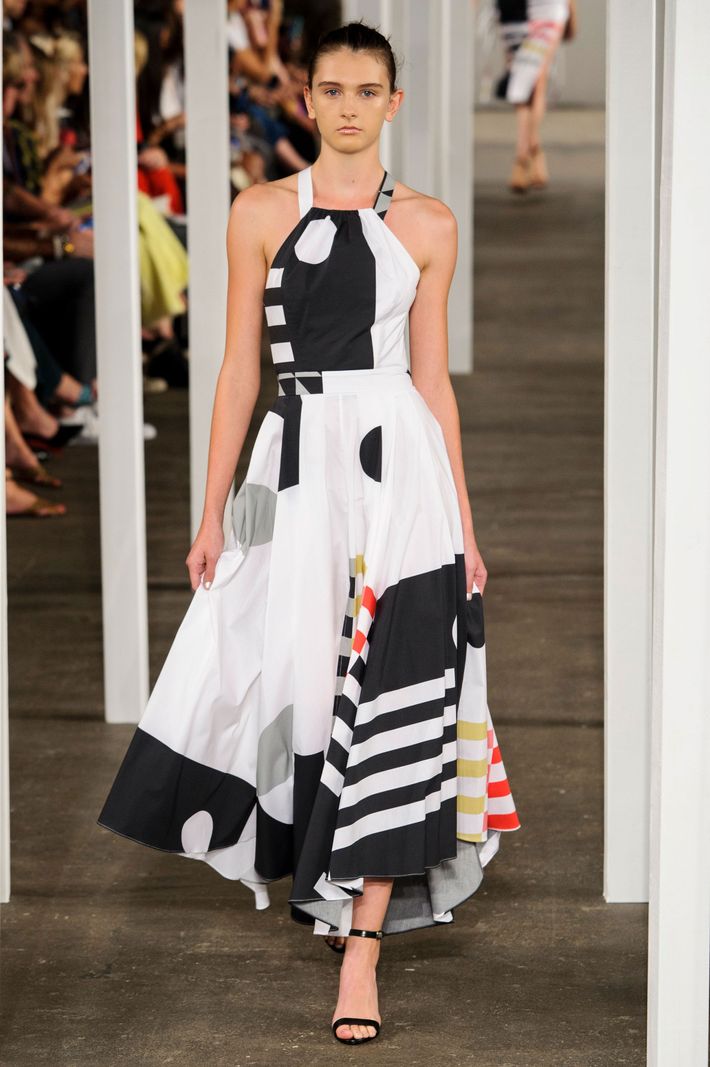 Smith told the Washington Post that she was inspired by "desire for equality, equality in human rights, racial equality, LGBTQ equality" that season. The collection's recurring features — knots and ties, in particular — were meant to portray a "feeling of being held back … that we're not quite there yet."
While the Post reports that the dress in the portrait wasn't an exact replica of the runway version, both versions have the signature corset-style lacing. The dress also has pockets in the side seams, which seem like a practical feature the former First Lady might appreciate.
And what do you know — Obama looks great in it.