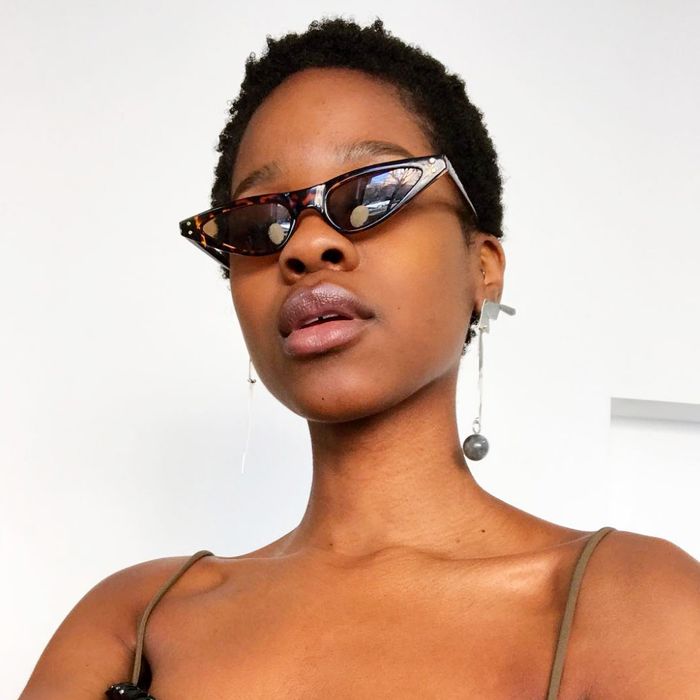 Do you ever see someone on Instagram and think "Why is your skin so good?" We do, so we started asking. Welcome to Why Is Your Skin So Good, a new series.
Kemi Olukanni lives in New York City, goes to Baruch College for international business and marketing, models part-time for brands like H&M and Opening Ceremony, and has really good skin. We spoke to her about what she does to keep that "glowy, dewey" look.
"I try to maintain a clean diet for the most part so that it can reflect on my skin," Olukanni told the Cut. She admits to being "super lazy sometimes" — who wasn't in college? — but adds, "I never skip my skin routine." Exercising and drinking nothing but water help, too.
The Cleansing Bar
"This bar doesn't dry out my skin. It's a gentle exfoliator! The liquid version is great if you travel a lot."
The Face Wash Gentle Enough for Dry Skin
"This is my favorite cleanser. I used to pop my pimples all the time, but my mom introduced this to me and I've been using it since. It washes off dirt you don't even see on your skin."
The Scrub
"I don't use this a lot, only three times a week, but it exfoliates really well." [Editor's note: This is a controversial pick!]
The Moisturizer
"I like to keep my skin looking really dewey and moisturized, so I use two moisturizers. This Glossier one is buildable so you can add it with any other face creams."
If you buy something through our links, New York may earn an affiliate commission.