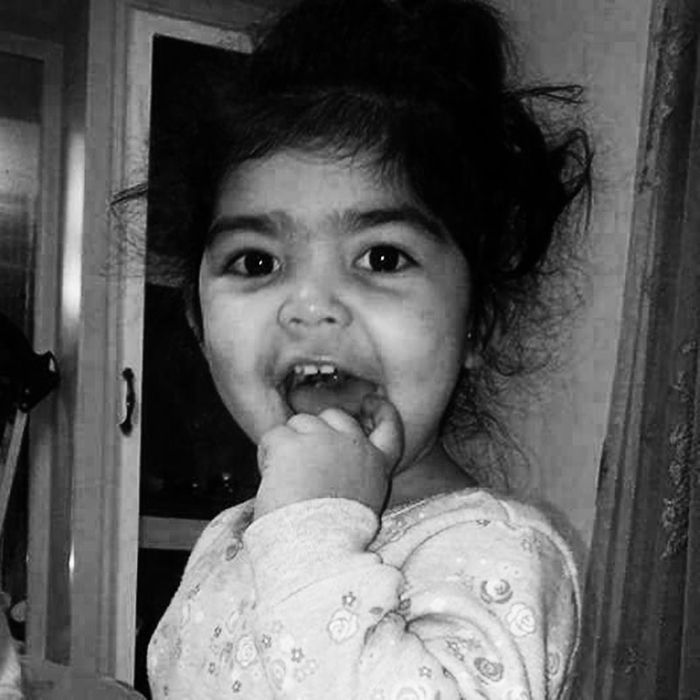 Lilayiah Mendez before her eyebrows were waxed.
Photo: Courtesy of Alyssa Salgado
Alyssa Salgado, a mom in Washington, noticed something troubling when she picked her 2-year-old daughter, Lilayiah Mendez, up from day care last week: the toddler's eyebrows had been waxed without her permission.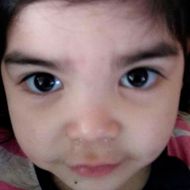 In a recent Facebook post, Salgado wrote that she drops her daughter off at day care on the Columbia Basin College campus in Pasco while she's at school. But last Thursday, she saw a "red mark" between the young girl's eyebrows when she picked her up. At first she thought it was a scratch, but once she got a closer look at home, Salgado realized the daycare staffers had decided to wax her daughter's "unibrow." The mother continued on Facebook:
I immediately started to contact the director of the day care in many texts she tried to come up with multiple excuses then this morning I take my daughter in person to the director. She laughs in my face telling me a bunch of lies and I do get upset!!! I AM A MOTHER NOTHING LIKE THIS SHOULD EVER HAPPEN AND THEY HAD NO RIGHT TO TOUCH MY DAUGHTER AT ALL.
Speaking with People, Salgado revealed that the little girl ended up having an "allergic reaction" to the wax. "Her skin was covered in red pockets of pus," Salgado said. "She was crying and saying, 'Mommy, owie. Mommy, owie,' and pointed to her forehead." But luckily, as of Thursday, the little girl seemed to be "doing better."
The mother has since taken Lilayiah out of the day-care facility. The college explained in a Saturday Facebook post that the Boys and Girls Club of Benton and Franklin counties (which operates the day care) is investigating the complaint. The Washington State Department of Early Learning is also doing its own investigation into the center.