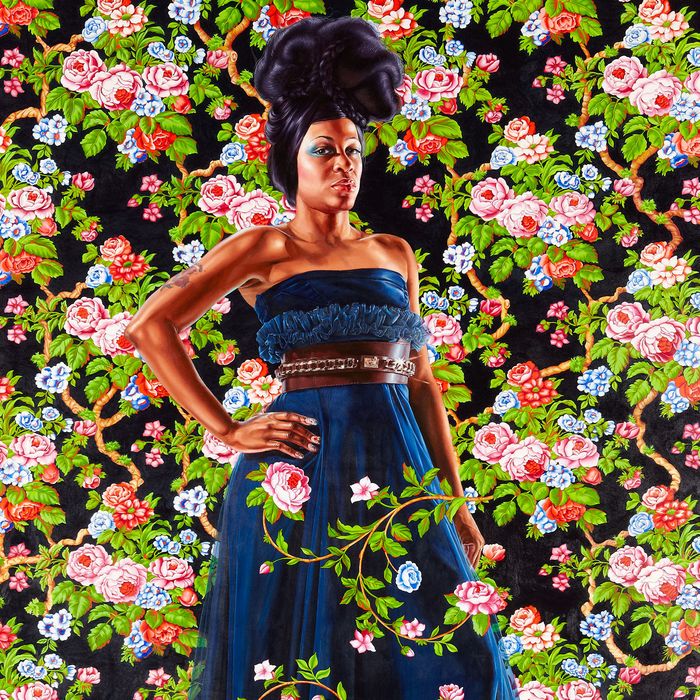 Treisha Lowe
, 2012.
Photo: © Kehinde Wiley; Courtesy of Sean Kelly; New York
On Monday morning, the National Portrait Gallery revealed President Barack Obama and Michelle Obama's official portraits, which were painted by up-and-coming portrait artists Kehinde Wiley and Amy Sherald.
Kehinde Wiley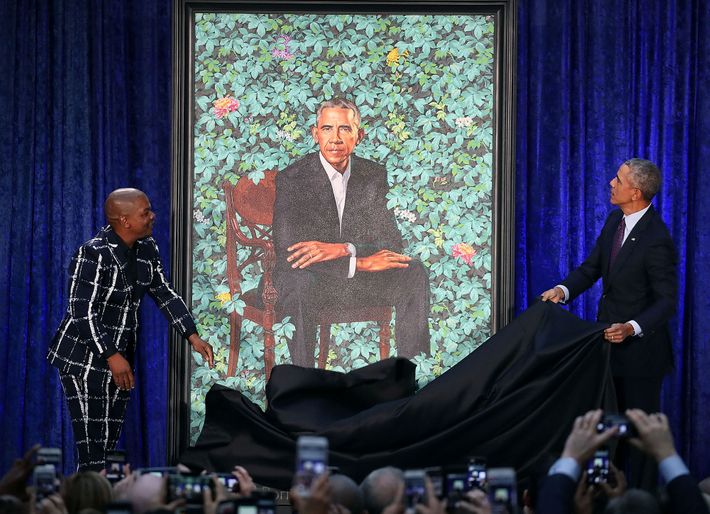 New York-based artist Wiley, 40, painted the former president's portrait, depicting him among a backdrop of leaves and flowers. The setting is common for Wiley, who, according to the Sean Kelly Gallery in New York, is inspired by West African textiles and French Rococo, two styles that come together in a beautiful clash of color and pattern.
Wiley is known for painting heroic and strong men by "applying the visual vocabulary and conventions of glorification, wealth, prestige, and history," said the Sean Kelly Gallery, which held a solo show on the artist last spring.
Check out more of Wiley's work below and see "Kehinde Wiley: A New Republic," opening at the Brooklyn Museum on February 22.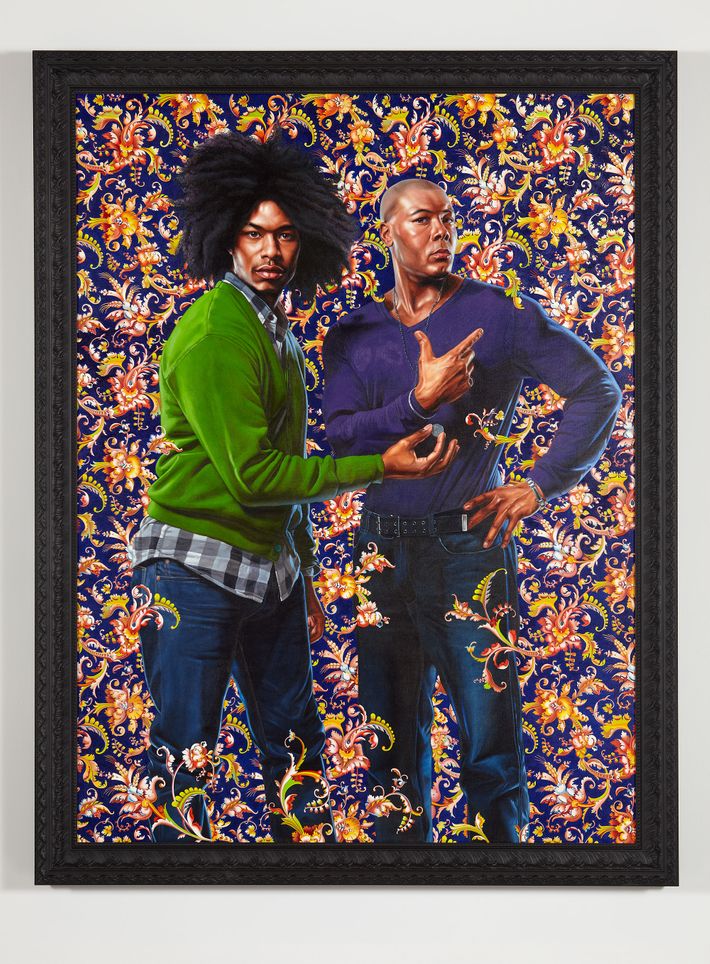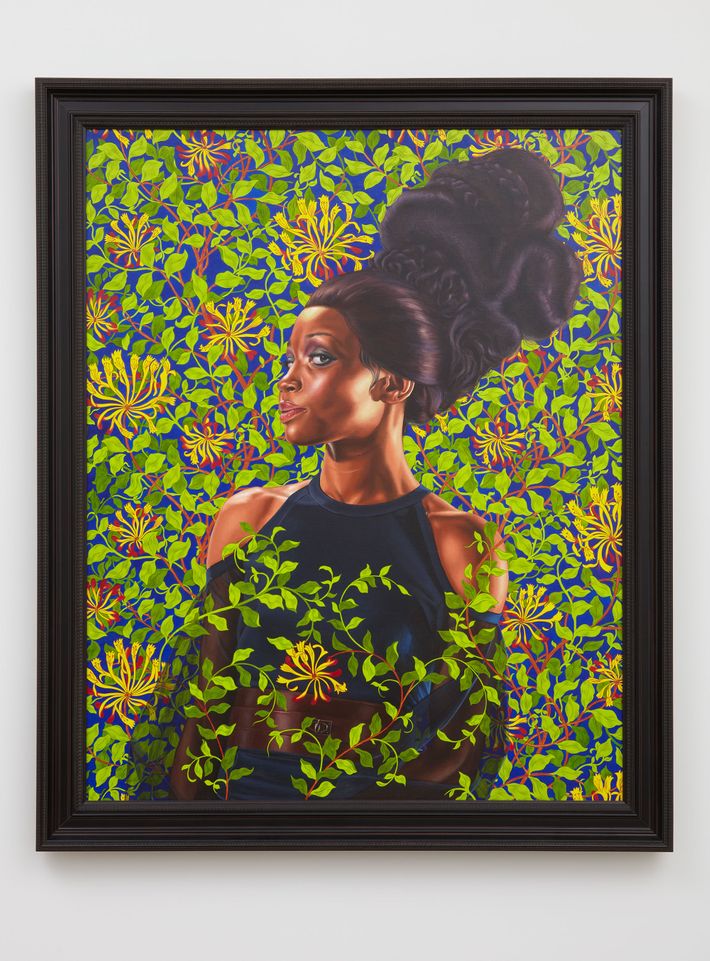 Amy Sherald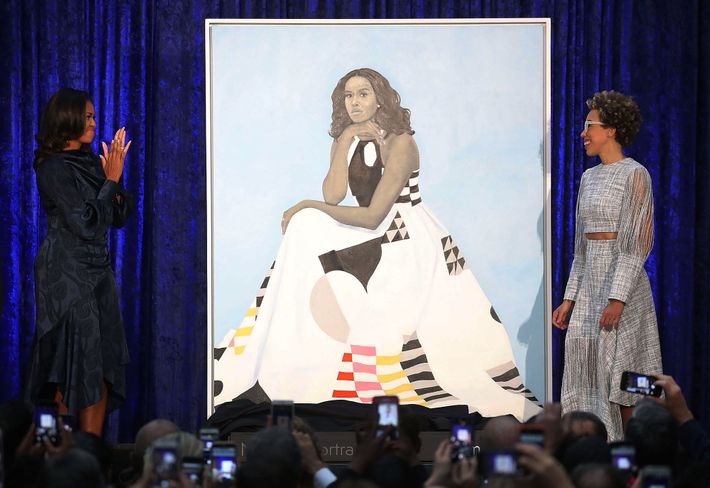 Michelle's portrait has a different vibe to it. Placed in a graphic Milly dress before a solid blue background, Sherald's piece gives Mrs. Obama a fashion It-Girl air to her, like she's waiting front row for Christian Siriano's New York Fashion Week Show to start. This is common in Sherald's portraits. They are simple, with bold characters popping off flat backgrounds. Sherald, 44, did Michelle's famous arms justice, and created a portrait that wholly encapsulates the former First Lady in all of her glory.
See more of Sherald's work on her website, if you find yourself in St. Louis this spring, check out her solo show at the Contemporary Art Museum St. Louis, opening May 11.