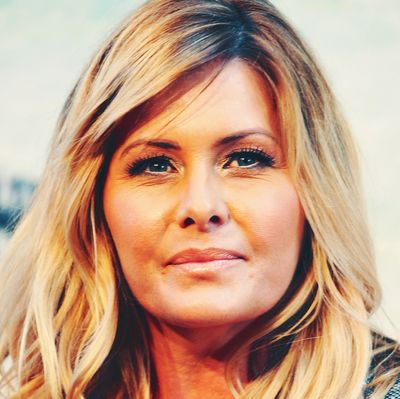 Nicole Eggert.
Photo: Alberto E. Rodriguez/Getty Images
Actress Nicole Eggert filed a police report with the LAPD against former co-star Scott Baio today, alleging that the Charles in Charge actor sexually abused her when she was 14 and he was 20, according to TMZ.
Eggert first made these allegations on Twitter in late January, and several days later elaborated in an interview with Megyn Kelly Today.
"He immediately took to me, and befriended me, and earned my trust," Eggert told Kelly. "And then he started expressing his love for me and talking about marriage in the future. And then — I was still 14 — before my 15th birthday, we were at his house, in his car, in his garage, and he reached over and he penetrated me with his finger. And that is when the sexual touching and abuse started."
According to Eggert, the abuse continued until she was 16, and when she was 17, they had sex for the first time. Eggert alleges that Baio told her not to tell anyone or the she would be out of a job, and "ruin everyone's life."
In an interview with Good Morning America, Baio denied Eggert's allegations. He claimed she seduced him when she was 18. "She wanted me to be her first so that she will be good for her boyfriend," Baio said. He also said he wasn't worried she would report her claims to the authorities.
But today, according to TMZ, Eggert sat down with LAPD's sexual-assault section and told them Baio sexually abused her. She was joined by former Charles in Charge actor Alexander Polinsky who says he witnessed some of Baio's inappropriate behavior. Eggert also reportedly gave detectives the names of people who saw the alleged abuse.
It is unclear whether the case can be prosecuted due to the statute of limitations, as the alleged behavior occurred about 30 years ago, during 1986 and 1990.
But Baio's rep told TMZ they welcomed the formal allegation: "We've been demanding since last year that Nicole Eggert bring her story to the authorities. It's good that she finally has, even if it's part of a publicity campaign. Perhaps she can explain to them her ever-changing story."